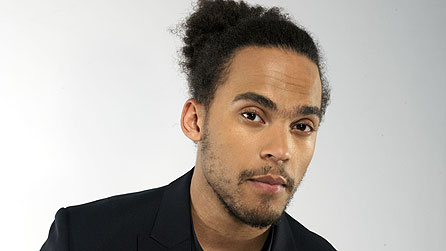 TV Writer Ella Chadwick discusses the hurdles the contestants of colour face on Strictly Come Dancing
In many ways, Strictly Come Dancing champions diversity: hiring professional dancers from across the globe, recruiting celebrities from all walks of life and giving its viewers a rich tapestry of culture through different dances. However, in some years the show's black stars seem to struggle unjustly in comparison to their white counterparts. In 2017, Alexandra Burke was frequently placed in the bottom two despite being arguably the best dancer. In the same year, former JLS star Aston Merrygold was unexpectedly eliminated from the competition after being tipped as one of the bookies' favourites to win.
On Sunday 13th October, it was revealed that Radio 1 DJ Dev Griffin and his dance partner Dianne Buswell would be the third to leave the competition after being in the dance off against Emma Weymouth. This came as a shock to the Strictly fanbase; Dev seemed as if he'd have a promising run on the show's seventeenth season. He had a natural knack for rhythm, a friendly demeanour and an ideal dance partner in Dianne Buswell, who had reached the Strictly final in 2018 with Youtuber Joe Sugg. His showstopping street commercial to Aladdin was already being termed a 'Strictly classic' by the official Strictly Come Dancing podcast host Kim Winston.
There are other factors that contributed to Dev's departure. Unfortunately, Dev's dance this week, a Cha Cha to Sam Smith's 'Dancing With a Stranger' failed to engage the judges, scoring him a meagre 27 points and placing him eighth on the leaderboard, despite achieving second the week before. 
In addition to this, Dev Griffin's typical audience demographic of Radio 1 listeners hardly match Strictly's target audience. According to YouGov, BBC Radio One is most popular with millennials, meanwhile Strictly Come Dancing appeals more to the baby boomer demographic.
Despite this, it cannot be ignored that both Dev and his opponent in the dance off, Emma Weymouth, were black. Meanwhile, lower scoring white celebrities such as Chris Hollins and Will Bayley were safe from the bottom two.
It can be argued that the BBC has attempted to tackle the alleged race issue it faces. The show has had plenty of black celebrities who have danced themselves to victory, from Louis Smith in 2012, Ore Oduba in 2016, and Alesha Dixon in 2007 who even became a permanent fixture on the show as a judge from 2009 to 2011. Furthermore, 2019 marks the debut of new judge Motsi Mabuse, sister to Strictly professional Oti Mabuse.  In 2016, the BBC announced a diversity quota stating its intention to have 15% of people on their channels be non-white by 2020, and as 2019 comes to a close, it feels as if they are meeting that target. 
Despite this, it still feels like reality TV can have its injustices, such as Dev Griffin's premature departure from Strictly Come Dancing. The blame cannot wholly be placed on the BBC, as they are taking strides towards portraying a more diverse range of people on our screen. A potential reason why black contestants do not fare as well on Strictly could be its core demographic, who perhaps aren't as perceptive to celebrity figures from new generations.
So for now, it looks as if Strictly's contestants will have to 'Keep dancing!' until a new, more open-hearted generation of viewers become more engaged with the show.