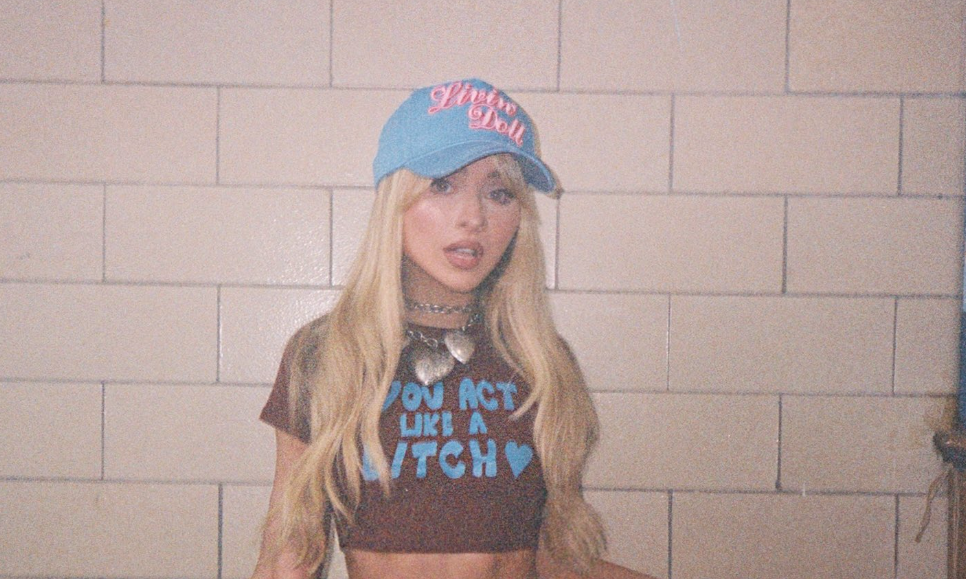 Digital Editor Halima Ahad talks us through essential single, Feather, discussing the joys of Sabrina Carpenter's lyricism and the accompanying music video
Sabrina Carpenter has released many iconic songs during the span of her career, but Feather has truly topped all of them. The song's confident tone and unbound lyrics easily make you want to dance around your room and forget all of life's worries. The song was released on the deluxe version of emails i can't send: fwd on March 17th along with three other new singles.
The song's lyrics highlight that Carpenter does not want to be seen in a lustful light by those who take a liking towards her and the music video (which was recently released) corresponds this message perfectly. 'You fit every stereotype, "Send a pic"' highlights the misogyny men can show in this day and age, such as asking for explicit pictures from women and using them selfishly to their advantage.
The music video displays the men that fall prey to Carpenter's antics as she effortlessly takes her revenge from their misogynistic actions. For example, when she walks into an elevator and her victim takes a picture of her behind, not caring at all about the consequences. As she grabs his tie and leaves him decapitated, she could not care less about his demise as she giggles along to the improvised lyric 'I'm so sorry for your loss.'
Overall, the song is an absolute joy to listen to and the music video equally brings the good, light hearted vibes that Carpenter never fails to bring. If you need a pick me up, this song is definitely for you.
---
Enjoyed this? You might also enjoy:
Single Review: FIFTY FIFTY – Cupid Remix ft. Sabrina Carpenter