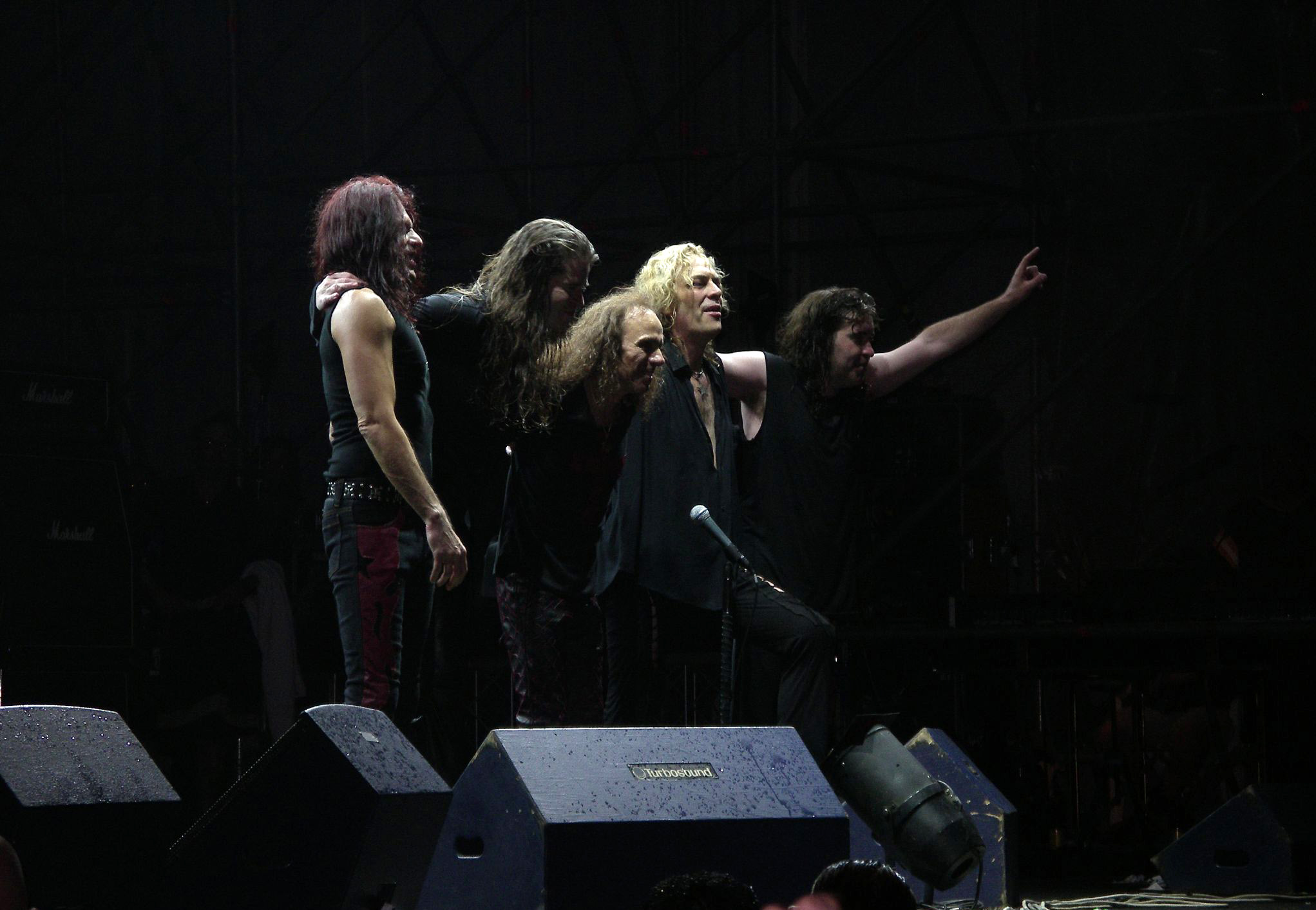 Music Critic James West takes a look back on Black Sabbath's classic track 'Neon Knights' as part of a new feature on essential singles
Following the firing of Ozzy Osbourne from Black Sabbath in early 1979, many people were unsure as to whether their new music would match their previous albums. They need not have worried. Finding a replacement in Ronnie James Dio, best known for his work with Ritchie Blackmore's Rainbow, Dio ushered in a new creative peak for Sabbath, and with that came Heaven and Hell, their highest reviewed album in many years.
The opening track, 'Neon Knights', is a fast paced rocker which highlights the main strengths that Sabbath still had, as well as being a showcase for Dio's voice. The song starts off with some furious drumming and fast paced guitar work, with Tony Iommi playing some of his best guitar riffs in years. After the musical introduction, Dio starts singing, which hits like a bucket of cold water; as soon as you hear 'Oh no, here it comes again' the song hits a new level due to Dio's operatic vocal style.
Lyrically this song showed a new side to Sabbath, as Dio's lyrics were much more mythical in nature, and just as powerful – 'Bloodied angels fast descending / moving on a never bending light' or 'Phantom figures free forever / Out of the shadows, shining ever bright.' This song stays fast and furious all the way through, thanks to Bill Ward's drumming and Geezer Butler's bass work which powers the song on.
A particular highlight for me is Dio's fantastic vocals on the second chorus with his elongated 'Neon Knights' which goes straight into Tony Iommi's guitar solo. This thirty second solo gives the song a change of pace and slows it down a little, before ramping it up for the final chorus.
To conclude I give this song a 10/10 and urge any heavy metal fans to listen to it, especially if they only know the Ozzy Osbourne fronted Black Sabbath. This single serves as a great introduction to Ronnie James Dio as well as to Sabbath post Ozzy Osbourne.
---
You May Also Like:
8 Tracks to Listen to Now: Cara-Louise Scott