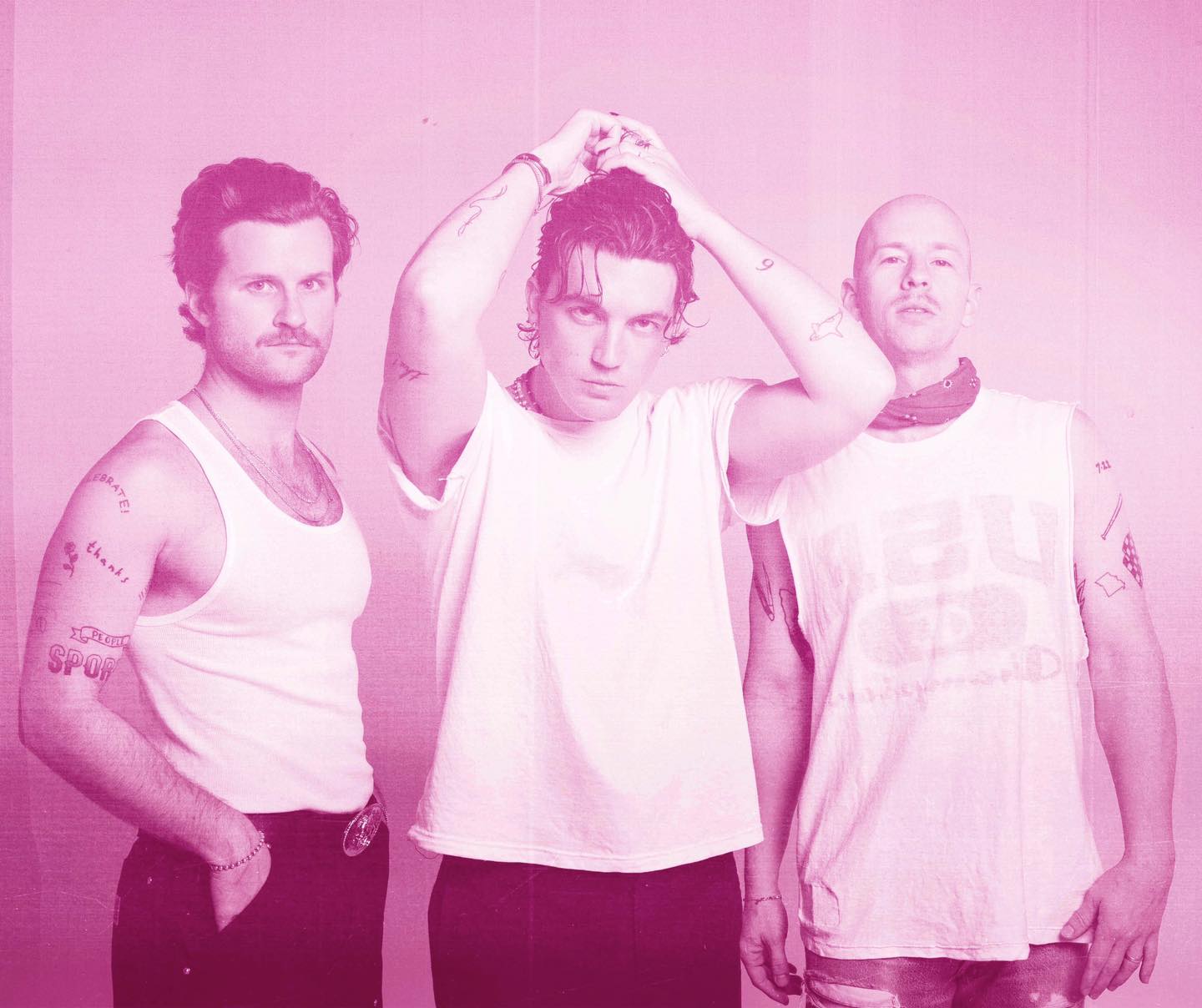 Food&Drink Editor Cara-Louise Scott runs us through the eight tracks she thinks should be on your radar right now
These are my eight songs I think everyone should listen to – some of the artists may be well known to you, and others may not be. Some of these songs are my constant favourites and some are songs I have just recently become obsessed with.
---
You! – LANY
Where do I even begin? This is my favourite song ever. I adore LANY's music, but this song will always stick out to me the most. It is a beautiful song about that one person you would be nothing without. It has a calming verse, and then drops to a more upbeat, loud chorus with the catchy lyrics: 'I'm nothing without you.' I love how this song can be applied to a different person in everyone's lives. To some they may think of their partner, and for others it may be a parent, friend, or even an item or experience. To me, this song will always make me think of my partner, and hearing this live a few months ago, was certainly a magical experience.
Save Your Tears – The Weeknd ft. Ariana Grande
A popular song at the moment and The Weeknd does not disappoint. Ever. 'Save Your Tears' is such a beautiful melody, and having Ariana Grande on the track just adds that extra sweetness that this song has. If you listen to the live version of this song, I think you might just end up shedding a tear or two with the way The Weeknd and Grande's voices blend together, smooth and eloquent – an iconic duo many of us did not know we needed. The emotional lyrics in 'Save Your Tears' makes this synth-infused melody hold a bitter sweet message about love and heartbreak, and it will certainly make you fall in love with the song itself.
Baby Blue – Luke Hemmings
One quarter of 5 Seconds of Summer, Luke Hemmings caught all of his fans by surprise in the summer when not only did he release his own music, but also dropped his own album. While 5SOS are still together as a 4-piece band, Luke and Ashton have both done some solo music during the lockdown when the band were forced (physically) apart. And let me tell you, Hemmings' new songs are stunning. As a 5SOS fan, I was apprehensive but as soon as I heard 'Baby Blue' for the first time, I was blown away. 'Baby Blue' is about escapism in modern day life, and the fact as when we get older we find different ways to escape our reality. The song's deep meaning will hit you in the heart every time you listen to it and Luke's sweet, and smooth like caramel, voice will provide a relaxing atmosphere for you whilst lying on your bed at night.
Burning Bridges – Sigrid
Sigrid is one of those artists whose voices are so underrated in my opinion – I do not think that any other female artist in the charts sounds quite like her. Her new song 'Burning Bridges' is an upbeat pop tune that deserves to be played whilst bopping around your bedroom or loud at a party. It is about leaving someone, even though you don't want to but knowing it is for the best. Despite the 'break-up' vibe lyrics, the song's upbeat capture leaves no room for sadness from its listener.
Shivers – Ed Sheeran
Ed Sheeran's new songs are everywhere at the moment, but there is no denying that his song 'Shivers' is super catchy, whether you like Ed or not. It took me a few listens before I really got into it, but now I play it all the time. His voice shines well in this song, showing why he gets so much attention and I think it deserves the success it is experiencing in the charts at the moment. 'Shivers' is about that electric feeling that you feel when you're with the right person, and it will make you 'shiver' with delight after listening to it.
Green Light – Lorde
This song was big when it first came out four years ago but for some reason, I have only become obsessed with it recently. I love the way the melody and backing changes for each verse, and the minor 'beat' drops give this song the dramatic element it needs. Even though I am not a fan of Lorde's other songs, this song just hits me as the perfect dancing song, and the sort of song I want to listen to on a happy train journey. If you have not listened to this song in a while, I would recommend listening to it again for the perfect hit of a nostalgic masterpiece.
Party Girl – Hey Violet
Hey Violet is an underrated American pop rock band, whose lead singer, Rena, has such a uniquely exquisite voice that more people need to hear. Their latest song 'Party Girl' is an upbeat song about the expectations of having a social life and the burnout people can experience from this. It feels like a relatable song to many, and the irony of the song is that it has a 'party' feel to it that you could imagine on full blast at a party, or maybe even just your kitchen.
Between Us – Little Mix
New out, 'Between us' is a beautiful melody about the friendship between these three talented girls and their history over the past 10 years. As a Little Mix fan since the start, I was apprehensive of hearing their new songs as a three piece as 'Love (Sweet Love)' slightly disappointed me, but 'Between Us' made me feel so much better about their future. The girls' melodies work effortlessly together in a slower, meaningful song which to me speaks volumes about their friendship and at how nothing can come between these girls, who often find themselves being the forefront of media attention. Their voices blend together veraciously in this soulful power ballad, packed with so much emotion.
---
You Might Also Like:
Taylor Swift – Red (Redbrick Music's Favourites)