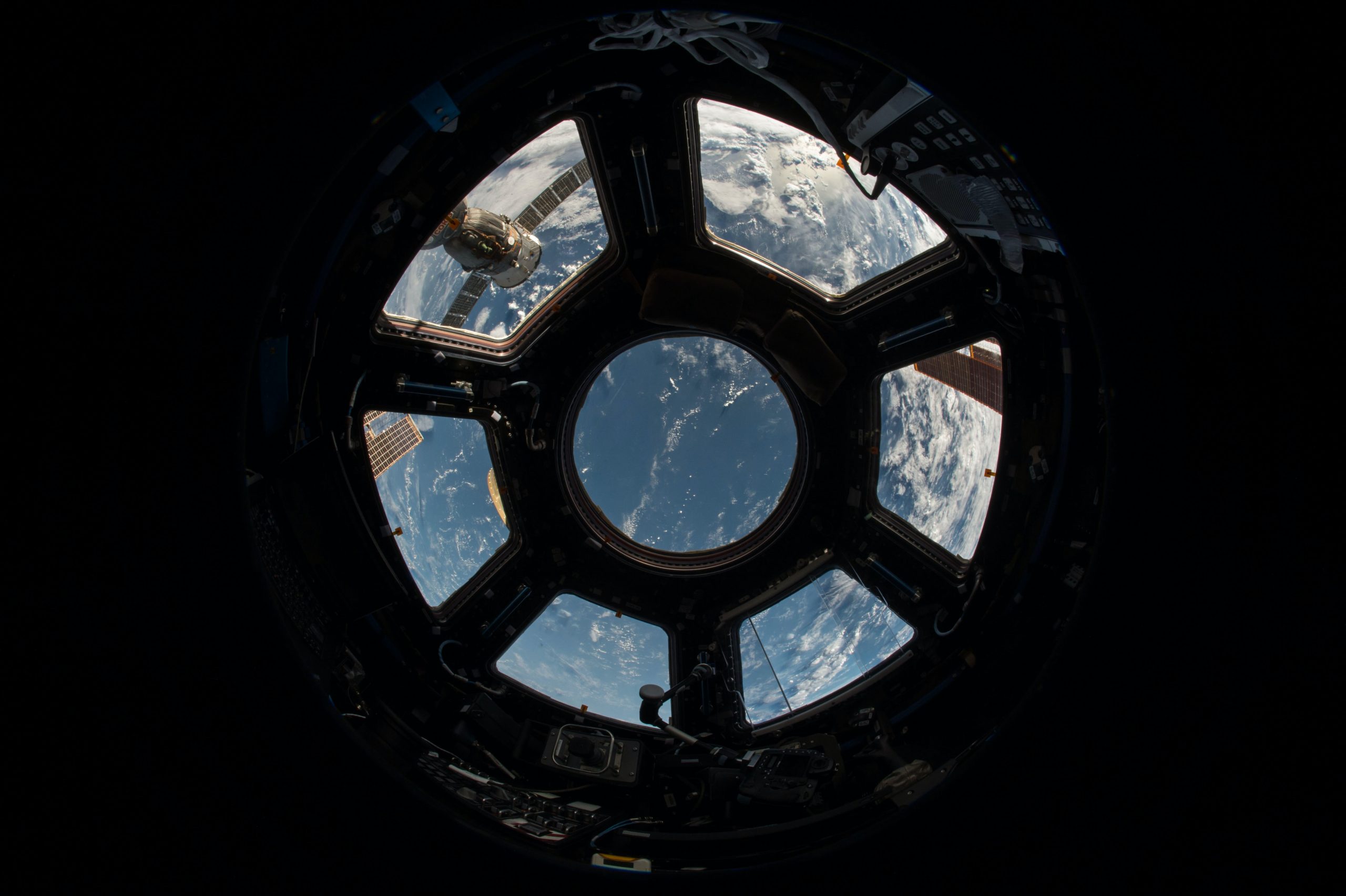 Digital Editor Cerys Gardner reports on a new space station module built for content creation
A film studio in space is set to be opened in December 2024. The UK-based company behind it is Space Entertainment Enterprise (SEE), who want to create a film production studio and sports arena that will show films, television, music, and sports events in space.
The module, a detachable self-contained unit of a spacecraft, will dock on Axiom Station, a commercial wing of the International Space Station (ISS). The Axiom Station is then going to separate from the ISS in 2028, before the ISS deorbits in 2031. The ISS was originally built to last 15 years in space and there are concerns about the age of its equipment.
Phil McAlister, director of commercial space at NASA, said 'we look forward to sharing our lessons learned and operations experience with the private sector to help them develop safe, reliable and cost-effective destinations in space.'
SEE intends to make its own content in the module as well as letting third parties, including content creators use the space.
Chief Operating Officer of SEE, Richard Johnston, told C21 Media that 'from Jules Verne to Star Trek, science-fiction entertainment has inspired millions of people around the world to dream about what the future might bring. Creating a next-generation entertainment venue in space opens countless doors to create incredible new content and make these dreams a reality.'
In a statement to C21 Media SEE co-founders Dmitry and Elena Lesnevsky said: 'SEE-1 is an incredible opportunity for humanity to move into a different realm and start an exciting new chapter in space. It will provide a unique and accessible home for boundless entertainment possibilities in a venue packed with innovative infrastructure that will unleash a new world of creativity.
'With worldwide leader Axiom Space building this cutting-edge, revolutionary facility, SEE-1 will provide not only the first but also a supreme-quality space structure enabling the expansion of the $2 trillion global entertainment industry into low-Earth orbit.'
Axiom are also the company backing Tom Cruise's plans to shoot a film in space, along with director Doug Liman. This will be the second film shot in space, after the Russian film The Challenge which completed a 12 day shoot in space in October.
 The Challenge is about a surgeon who has to carry out an operation in space because the astronaut is too sick to make it back to Earth. It is due to be released later this year.
It will star actor Yulia Peresild, 36, and was directed by Klim Shipenko, 37. Roscomos, the Russian space agency, has said that the film will 'popularise Russia's space activities, as well as glorify cosmonaut profession.'
According to Variety the Tom Cruise film is 'is not a sci-fi movie but rather an action-adventure story in which Cruise plays a down-on-his-luck guy who finds himself in the position of being the only person who could save Earth.' Additionally, only a small part of the film will be shot on the ISS with the rest shot on Earth or in a rocket.