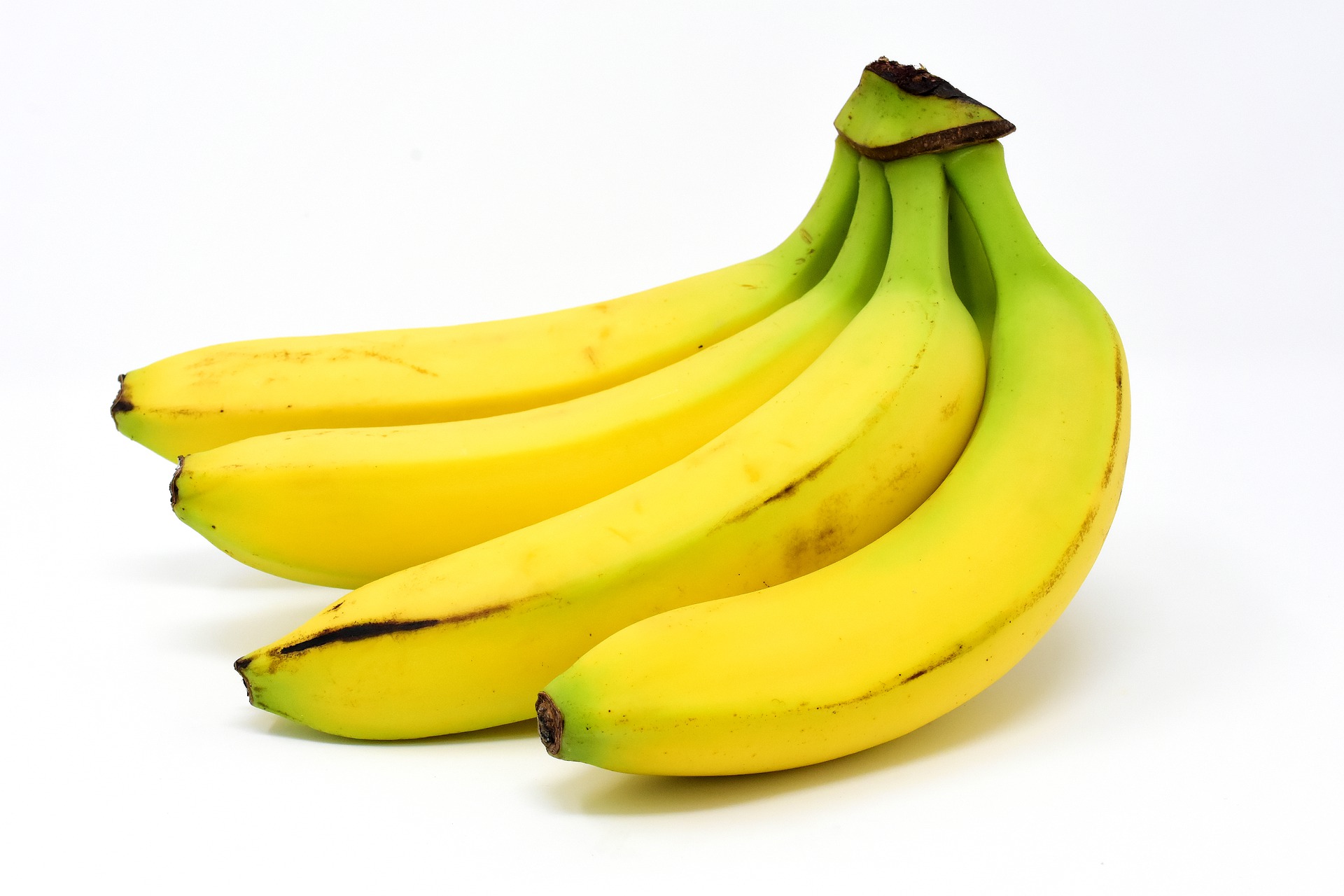 Fairtrade Fortnight is soon approaching and Food&Drink have created a guide to Fairtrade which makes doing the right thing more accessible to students
The first thing that comes to mind when someone says Fairtrade is, for me, a banana. I have distinct memories of being in primary school, watching yearly presentations about Fairtrade, and the presenter always using a banana as an example (most likely because a room of under elevens were most familiar with the fruit.) This impression is mirrored in the poll Food&Drink conducted, where 37% of people cited bananas as the first product that comes to mind when they thought of Fairtrade. For most of our parents, if you bought a bunch of bananas in the 1980s, all you knew was what they cost. Whether they were organic, or where they came from, and if the people that grew them were being paid fairly, were not a concern.
Maybe it's because I am no longer receiving a yearly assembly on the matter, but it appears that Fairtrade's presence in supermarkets has greatly diminished. The poll echoes this, with 75% of people saying they do not consciously shop for products with the Fairtrade logo, or with the general concept of fair trade in mind. The main reasons for this, taken from the polls options, were a need for a better understanding of Fairtrade on workers and farmers, and a desire for more promotions and special offers on Fairtrade products to incentivise buyers to make purchases.
Fairtrade International was formed in 1997, founded on the belief that consumers could make the marketplace more moral. Perhaps this aim has come to fruition, as 66% of people who said that they did shop for Fairtrade in the poll did so because they consider themselves ethically conscious shoppers. If companies pay farmers fairly, other benefits can cascade. Farmers can hire adult workers, rather than children; they can give these children an education, buy medicines, plus plenty more.
Thus, Fairtrade works by forming a triangle of ethical business. It recruits farmers and farms, asking them to meet its standards. At the other tip of the triangle, Fairtrade enlists companies to pay a minimum price for products from these members. The third point is the customer who can be encouraged to buy Fairtrade products even if they cost more. The Fairtrade certification mark has become widely familiar and is an easy way for shoppers to spot what products they should be buying.
When Fairtrade began, labels like theirs were rare; when you bought a product with its stamp, you knew what it meant. In contrast, a company today can make its own certification logo.. Most shoppers will not know what that logo guarantees, but nonetheless it salves their consciences because if it implies Fairtrade, then it must be as good as the original?
Sainsbury's is one of those companies that has moved away from the original Fairtrade certification. Sainsbury's boasts on its website that it is the world's largest retailer of Fairtrade products, and because Sainsbury's is so important for Fairtrade, the company's move could lead to lower social and labour standards, more hardship in developing countries and deep confusion among consumers, say some ethical trading groups.
Therefore, with companies trying to carve out their own fairly traded paths, it seems that more responsibility than ever has befallen the customer when it comes to deciding where their money goes. The triangle of ethical business isn't so even anymore – more of a scalene than an equilateral. Fairtrade has been a beacon of hope for people concerned about inequalities between rich and poor countries and deterotiating human and labour rights, and with climate change's effects worsening the yields of crops, Fairtrade is needed more than ever to make up the financial loss farmers can experience. The more different kinds of fairly traded certification that pop up, the less attention the original receives. Shoppers are being overwhelmed, bombarded with so many different campaigns, unsure of which to choose, that Fairtrade is slipping from minds entirely. This is why this Fairtrade Fortnight. from Monday 24th February to Sunday 8th March deserves our fixed focus more than ever.
Supporting FairTrade
As previously stated, shoppers have a larger role than ever in choosing how their money is spent, and which kind of Fairtrade is most deserving of their money. This easy, comprehensive guide on how to better support Fairtrade should help make things clearer.
1. Start with just one product that you buy that has a Fairtrade alternative, and make the switch.
Buying Fairtrade products is the easiest way to support Fairtrade, but the higher prices can be off putting to some people. But making one simple switch to a Fairtrade product that you recurrently use, such as sugar or coffee, makes you a consistent supporter without even realising it.
2. You can fundraise for Fairtrade – it is a charity after all!
Whilst this is not as simple as chucking something with the Fairtrade logo into your shopping trolley, fundraising for Fairtrade is another way of generating the funds to help improve the lives of farmers and workers, raises awareness about Fairtrade. More awareness means more people (hopefully) making a conscious effort to buy Fairtrade.
3. Educate yourself!
One of the most popular reasons for people not shopping Fairtrade, according to the poll, is a lack of understanding as to how money generated by the charity helps farmers and workers. Educating yourself, using their website, will encourage you to buy Fairtrade, and maybe spread the knowledge further.
Gabrielle Taylor-Dowson
---
A Fairtrade Easter and Beyond
Easter is well on its way, and is a time of year when our consumption of Fairtrade goods becomes more prominent. Certain brands of chocolate are some of the most easily recognised Fairtrade products on the market. These include Divine, Green & Blacks, and even Maltesers. The Fairtrade foundation has its own wonderful guide to buying Fairtrade at Easter, but here is Redbrick's more student-friendly guide. I have included chocolate which is available year-round, so these options may appear to be less traditionally Easter-based, but will hopefully encourage you to sustain a Fairtrade habit long after the hype of Fairtrade Fortnight dies down.
1. Divine chocolate.
This is one of my favourite ethical chocolate brands, mainly due to the huge variety of flavours they have available. Choose from classic dark, milk or white, or try one of their gorgeous combinations, such as ginger and orange, or Himalayan salt. If you don't have a favourite yet, I would recommend getting one of their tasting set, full of little bars you can easily share with family and friends. These are available in Waitrose, located in Harborne, or in many ethical and health food shops.
2. Ben and Jerry's.
Not the most traditional choice of Easter chocolate, but when you buy a carton of Phish Food or Chocolate Fudge Brownie ice cream, you are supporting Fairtrade. If you're planning on guzzling down the sweet treats post-Lent, ice cream is the way to go in my opinion, being a less sickly option than consuming several Easter eggs! Ben and Jerry's ice cream can be found in almost any supermarket around Selly Oak and Edgbaston, and is often on offer.
3. Clipper
You may be wondering why I'm including a tea brand on the guide, but it's for good reason. Besides their wonderful teas, Clipper also makes Fairtrade hot chocolate. Deliciously rich and chocolatey, this is one for anyone who wants some easy warming comfort. You can buy a tub in Sainsbury's or Waitrose, and it even comes in sachets. These are perfect for taking onto campus to cheer up an afternoon of work.
4. Tony's Chocolonely
A Fairtrade brand you might not yet have heard of, but a favourite amongst influencers such as Zoe Sugg. This is chocolate at its chunky, indulgent best, complete with beautiful packaging. Available in many fun flavours, definitely give this a try as an alternative to your usual Dairy Milk; it's like a more sophisticated Yorkie bar. Now available in many campus food outlets (you can use your meal plan!) and in Sainsbury's in Selly Oak.
5. Aldi's 'Moser Roth'
I think that Moser Roth is deserving of an honourable mention due to it being sold by Aldi, the primary supermarket for many UoB students living in Selly Oak. If you were previously put off buying Fairtrade due to it being stocked in more expensive supermarkets, here is your opportunity to be ethically supportive whilst sticking to a student budget.
Harriet Laban