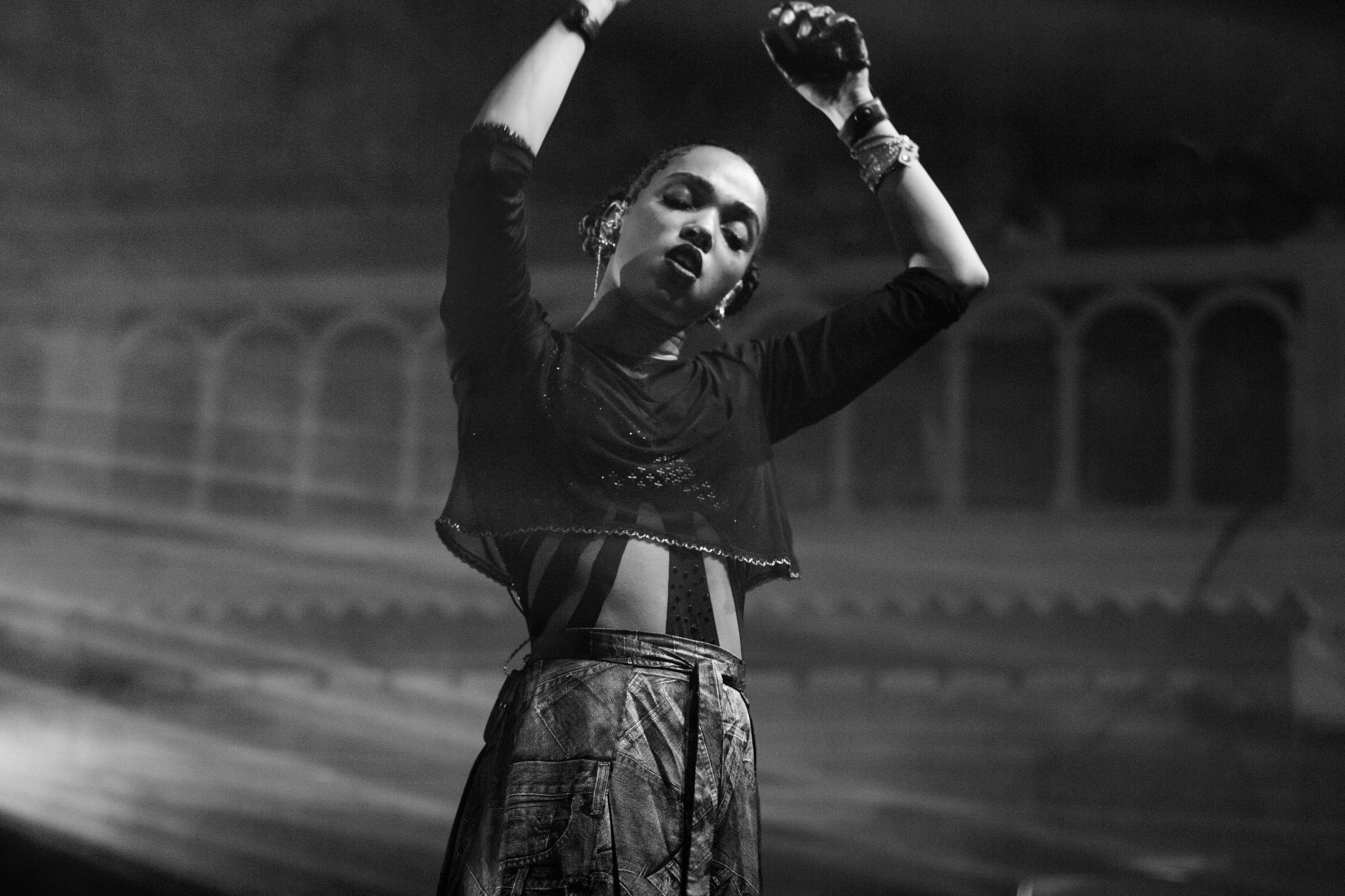 MAGDALENE as an album is a softer, lighter departure from FKA Twigs' previous work, Sci&Tech Editor Francesca Benson writes
Previous releases by FKA Twigs such as LP1 and M3LL155X have been darkly sensual examples of glitchy experimental pop. With her recent album MAGDALENE, she has explored a newer, softer sound while still retaining stylistic elements of her past work.
Opening with the ominous chant-like 'thousand eyes,' the open and vulnerable tone for the album is set with her voice breaking into a piercing howl of 'it's gonna be cold with all those eyes.' The next track 'home with you' flows between two stylistically distinct sections. The verses are backed by low-thumping bass and percussion with monotone rhythmic vocals, whereas her voice soars on the piano-backed choruses. These sounds complement the lyrical content, with the choruses centering around being there for someone in need whereas the verses have themes of people demanding too much of her. The song 'sad day' starts off quiet and delicate, but builds into a crescendo as the fluttering beat and backing instrumentals gradually become more pronounced throughout the song.
As one of the singles off MAGDALENE, 'holy terrain' is arguably the most danceable and mainstream song on the album. FKA twigs' delicate vocals blend well with the witchy instrumental. The song has a questionable feature from Future, and while his intro adds an interesting new dimension to the track, his verse does not quite fit with the rest of the song. 
Opening with dreamlike sounds fading into silence, the isolated vocals on 'mary magdalene' eventually become interwoven with chants and strings to form a hypnotic song. A vengeful and intense track, 'fallen alien' is also a powerful listen that contrasts with the more melancholy vibe of the rest of the album. 
One of the most emotional tracks on MAGDALENE, 'mirrored heart' is a lonely tear-jerker with an ever so slightly country vibe. A soft, subtle ode to depression, 'daybed' paints a picture of self-isolation with a series of twelve syllable segments, one particularly memorable one being 'active are my fingers/faux my cunnilingus.' 
As both the first single and the closing track of MAGDALENE, 'cellophane' embodies both the emotional intensity and soft, piano-centred style of the album in general. A fairly slow and simple track, FKA twigs' incredible soprano vocal range and ability is able to fully shine through, varying from a soft whisper to a wrenching cry. 
Overall, MAGDALENE is a softer, lighter departure from her past work. The album delves into sexuality, love, and loss in a strikingly candid manner. As a dancer as well as a singer, FKA twigs has incorporated pole dance, wushu, and swordplay into her live performances in the years leading up to this album. It is clear that FKA twigs is an artist who is constantly evolving, pushing boundaries with her music and showing that she is a talented performer and artist as a whole.