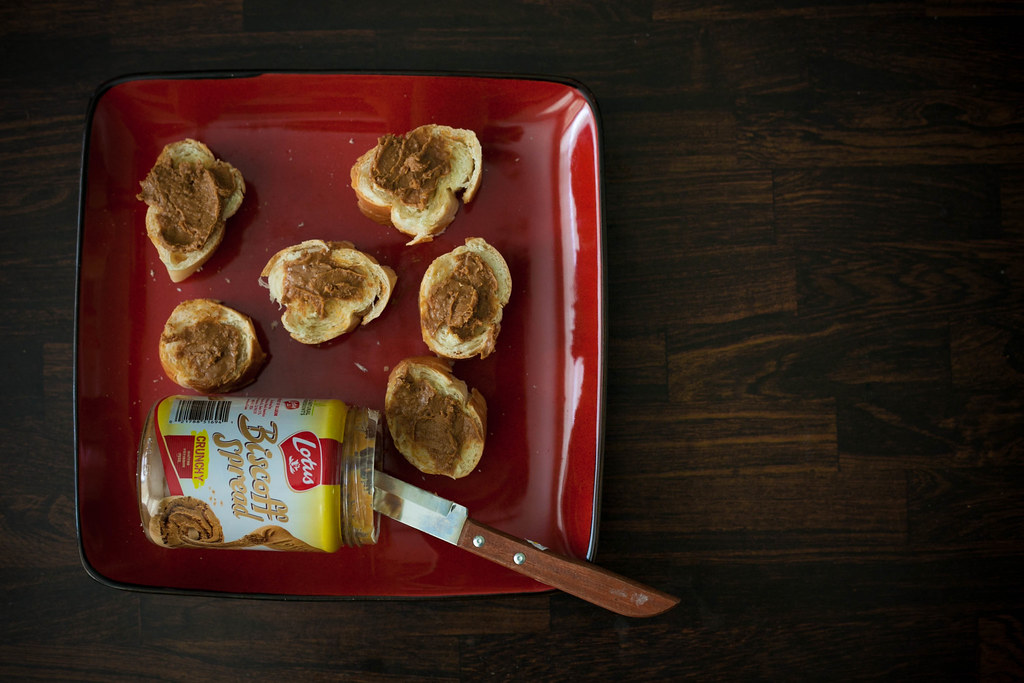 Food&Drink Writer Louisa Kitley whips up a tempting tray-bake delight that will save you from splurging on Costa's festive specials
Lotus Biscoff has become increasingly popular over the past couple of years, and whilst it is starting to pop up everywhere, it wasn't until Costa's new Biscoff muffin was released recently that I saw it being used as an ingredient in baking. Naturally, I wanted in on this, but spending £2.25 every time I want a hit of Biscoff baked goodness didn't seem sustainable on a student budget, so I decided to get to work coming up with a way to make something similar myself. These Biscoff blondies are rich and indulgent and they seem to have gone down very well with my flatmates, who have finished an entire batch in less than 12 hours. With their glowing praise, I have decided to share this recipe with you all, I hope you try it out and enjoy them as much as I do!
Ingredients:
255g or 2 cups plain flour
½ teaspoon salt
½ teaspoon baking soda
230g or 1 cup melted butter or margarine
190g or 1 ½ cups brown sugar
2 eggs
1 tablespoon vanilla extract
1 jar Lotus Biscoff spread
½ pack Lotus Biscoff biscuits crushed
Method:
Preheat your oven to 180

°C and line a large roasting tray, roughly 13cm by 9cm, with baking paper, and place this in the oven.

In a mixing bowl, combine the melted butter or margarine, and the brown sugar and stir.

Add the eggs and vanilla extract and stir until the consistency of the mixture is even.

Slowly add the flour, sieving it into the bowl and folding it into the mixture to combine the ingredients whilst retaining the air. Also add the salt and baking soda at this stage.

Ensure that there are no flour pockets left in the mixture before adding the entire jar of the Lotus Biscoff spread and stirring it in. If it is too thick, warm it for 30 seconds in the microwave.

Stir in the crushed biscuits.

Pour the batter into the pre-heated tray and spread evenly. Be careful of the hot tray at this stage and ensure that you are wearing oven gloves!

Bake for 25 minutes, or until the edge of the mixture is wrinkled and a light golden-brown colour, and the centre is lighter and puffy.

Let this cool completely and then cut into squares to serve.