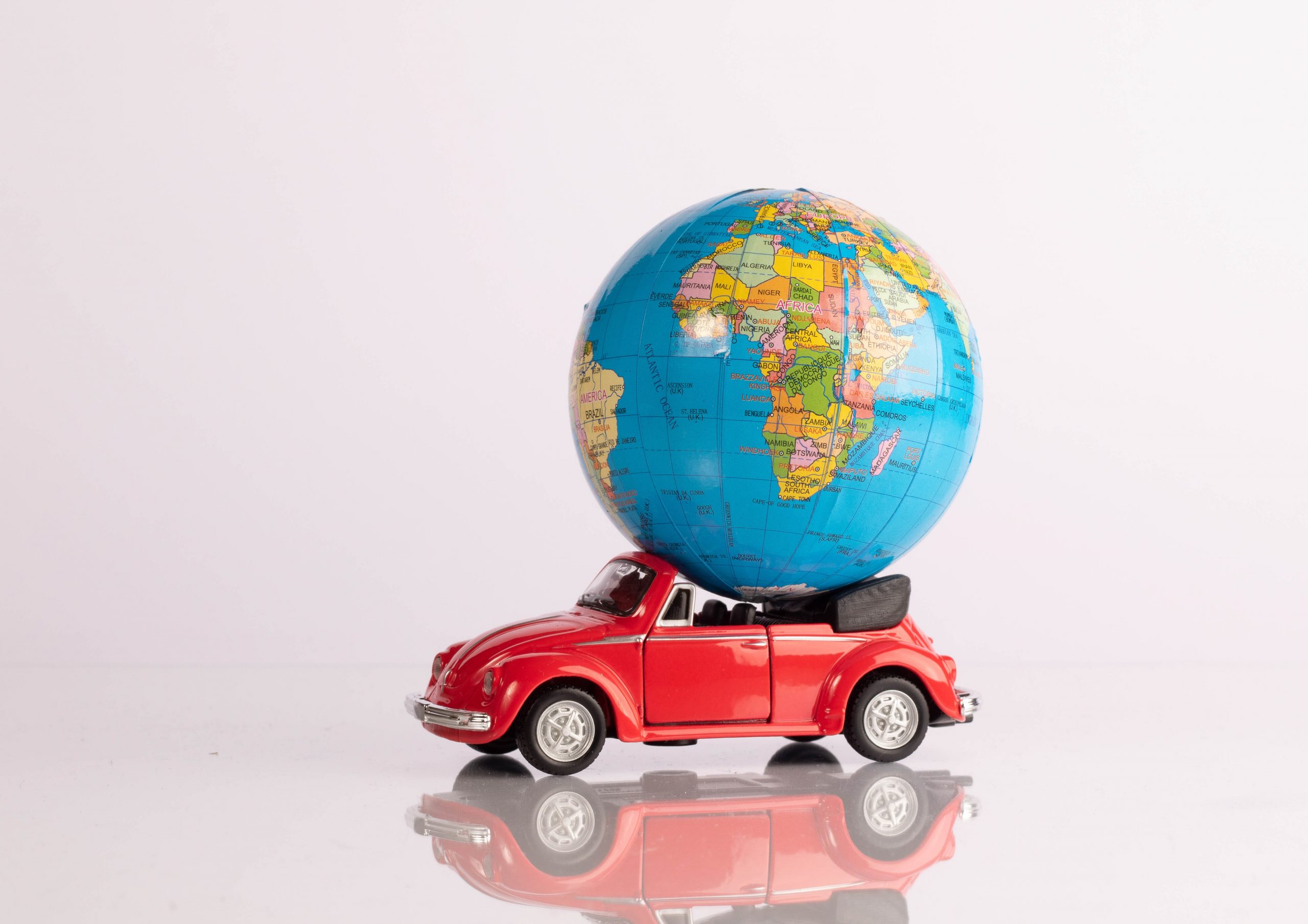 Redbrick Travel and Food&Drink writers have collaborated to give us a culinary tour of the world
Hungary
When thinking back to some of the best meals I have had whilst travelling, my mind immediately went back to the tastiest goulash I have ever had the pleasure of eating. Although goulash is one of the national dishes of Hungary, I had it in Vienna, Austria. We stumbled upon the cutest little café just off one of the main shopping streets. It looked exactly like what I had imagined a quintessential Austrian café would look like, with checked table cloths and traditional decorations. The waiter spoke little English but was keen to recommend the Chef's goulash to me so I happily agreed as I knew it was a classic dish that I should try. The rich stew, traditionally with beef, vegetables and a delicious blend of spices came served in a bowl made of bread. The dish was simple but tasty and injected the much needed warmth my body was calling for, after a cold day wandering around Vienna in December. Having recently made the decision to reduce the amount of meat I eat, I would be really keen to try a vegetarian version of this dish as I reckon the warming feeling it gave me in Vienna would be very welcome on a cold Selly night!
Hannah Lay
---
South Africa
South African cuisine is all about the braai. Sizzling copious amounts of meat on an open fire barbecue crosses race, class and language to unite the whole country in this shared culture. With no need for a special occasion to braai or a particular time of day, friends and family simply come together to bond around food. When I visited family one Christmas, they even cooked the turkey on a weber. A braai is so much more than sausages and burgers. They have sosaties which are skewers of lamb or chicken marinated for days in a highly spiced sauce. Chicken flatty cooks in no time due to its flattened state and is like nothing we see in the butcher's shop here. Boerewors is a spiced beef sausage with a high meat content. When I say spiced I don't mean spicy, each dish has a unique flavour mixing fruits with meat and fragrant spice blends. It's not the most veggie friendly food but you can't have a braai without an array of vibrant, unusual salads. The beauty of a braai is that almost anything can be cooked on it and the social side of cooking really comes alive.
Emma Stevenson
---
France
Whilst they might not be the height of famous French cuisine, there is something to be said for the beignets found in St-Malo, France. Whilst beignet largely translates to doughnut in general, a beignet from Hector Mason in St-Malo is more of an experience than your common UK supermarket jam-filled or  doughnut ring. Sold on the backdrop of a maze of cobbled streets just a short walk from a dreamy stretch of beach, beignets from St-Malo are generous to say the least (for me, the size of my outspread hand). Freshly cooked in front of you, doused in sugar then cut in half- you are offered a wide range of fillings from apricot jam, crème de marrons (a creamy chestnut paste) to ice cream- but we all know we're going to choose Nutella. Melting with the heat of the sweet bread casing and in quantities to rival Instagram food-porn, I have never come across something so simple yet so unbelievably delicious. And if you're looking for something savoury afterwards- the seaside town is famous for serving galettes, savoury crepes made with buckwheat flour served full with the likes of melted cheese, eggs, ham or bacon. Whilst the bottom turns slightly crispy, the top folds remain soft, producing a salty mix between a pancake, quesadilla and omelette. Plain galettes are the one thing that always comes home with me after visiting Brittany and something all visitors definitely need to try.
Madison Harding-White
---
Belgium
Food is one of my favourite elements of travel and is a great way to expand your experience of a country, as well as your taste buds. On a recent trip to Lille and Bruges, I tried Flemish cuisine and really enjoyed it. Eaten in Flanders, a region of Belgium that also influences cuisine in northern France, Flemish food is not necessarily for any vegetarians or vegans out there.The main players are oriented restaurants only to leave and return to Kirtil again. Price doesn't always guarantee quality when dining abroad, but going off the beaten track does. well-known. There are fries, sold in traditional friteries and best with a huge dollop of Belgian mayonnaise. Belgian fries are world-renowned, and for good reason. When freshly made, they have a crisp outer shell and a fluffy inside, beating the cardboard texture of the British chip-shop chip any day. Served straight out of the fryer, the fries need the cooling accompaniment of mayo to enable you to dig in without searing your mouth. The combination is heaven-made.Next up is carbonnade flamande, a Flemish stew made from tender chunks of beef in a rich onion gravy. What defines this is the addition of gingerbread, which adds a spiced and stodgy element to the stew. This slight sweetness is accentuated by adding cassonade, a light brown sugar, and regional beer. These wonderful ingredients give depth to the dish, the sweet-savoury crossover adding an excitement which stew often lacks. Served with potatoes or fries, and a salad tossed in a mustard dressing, this is the ultimate warming food to eat after a day in the chilly air of wintery Flanders.
If you're feeling as though you're not full enough, follow your fries and carbonnade with waffles, of course! Freshly made, with whipped Chantilly cream, is the way to go (chocolate is simply too sickly); they will melt in your mouth. Wash everything down with a glass of Delirium Red or Pelforth beer, and you've taken a near-complete tour of Flemish cuisine. Despite not being a go-to cuisine, you're bound to have tried and loved Flemish food and drink in the past, and perhaps in the future you'll be tempted to try something a little different (or just stick with the best fries in the world).
Harriet Laban
---
America
Amongst my friends at least, if anyone is setting off to America they don't leave without a shopping list of unique American confectionary in hand. The sweet or candy aisle in an American supermarket is a true experience. In any country of course, it's fun to come across things you may not have heard of before and be forced to look beyond familiar packaging, but particularly in this case the selection is a true novelty. Whilst not perhaps such a culturally important food, I don't think you can travel to America without having fun with the novelty of candy in America. Nothing seems outrageous out there with candy. You can't quite figure out how it would be possible to produce it in a safe and edible form gracing the shelves. Whilst that does leave slight concern over questionable health regulation, for a trip, the feeling of nostalgia, adventure and intrigue make it hard to resist indulging. Of particular recommendation of mine are icebreakers which you can usually find right by the till – think Extra chewing gum. I'd also recommend Tootsie rolls which are a bit like chocolate in sweet form so you get the best of both worlds!
Josie Hart
---
Turkey
Whilst on holiday last summer in the popular resort of Marmaris on the Western coast of Turkey, I came across a small local restaurant called Kirtil. Several streets back from the bazaar, mosques and ruined castle, Kirtil was not your typical tourist restaurant. In contrast to the seafront restaurants fitted with flash equipment, stylised décor and minimalist plating. Kirtil offered huge portions served canteen-style and over-looked Turkish barbershops and tattoo parlours. Waiters, waitresses and kitchen staff did not speak English unlike the fluent and often bantering restauranteurs who hovered outside beachfront locations. To add to this, Kirtil's menu was short and sweet, unlike the vast offerings from tourist hot-spots. It was a firm favourite of locals, not designed to attract European tourists.
   I decided on courgette fritters, stuffed peppers, a potato salad and spiced onion salad only expecting to receive one helping of each, but received far more for the mere 20 lira or £2.50 we had spent. Kirtil was in complete opposition to the food culture experience just a few streets ahead. This restaurant was genuinely authentic, not masquerading as quality food with theatrical cooking or panoramic views of the sea. To add to this, the vast majority of their offerings were vegetarian making a change from the kebabs the region is famous for. A few days later we returned to the seafront to experience one of the larger tourist oriented restaurants only to leave and return to Kirtil again. Price doesn't always guarantee quality when dining abroad, but going off the beaten track does.
Abby Spreadborough