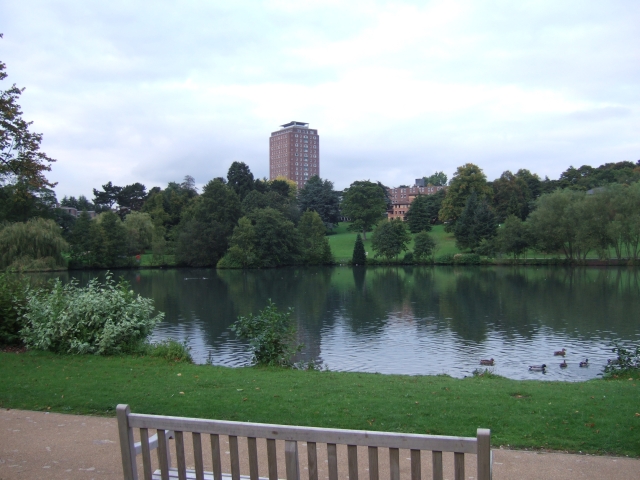 Sports Writer Max Kelly maps four running routes around the local area that can help everyone keep fit this academic year
We all know how easy it is to get caught up in the hectic nature of daily university life and fall behind with any sort of proposed exercise routine. To make things a little easier for you to get out and about in Birmingham, we've put together a list of some of the best running routes around the University and beyond, each of varying lengths to suit all abilities.
Selly Park: 1-2 Miles
Selly Park, stretching along Raddlebarn Road, is a great running destination for those living in Selly Oak. A loop around the park is about 0.7 miles, in addition to a run from most roads in Selly and back adding an extra mile or so. Running from the vale adds on an extra 3 miles round-trip as you run along Edgbaston Park Road and onto Bournbrook Road, which then leads directly onto the park. It is a great option for those wanting to make a start to outdoor running.
Vale Laps: 0.5-3 Miles
A popular running route with those in first year, a lap of the Vale lake is a little over a quarter mile and is an easy and scenic route. This can be made a bit longer by doing a loop around the back of Chamberlain tower, passing Shakleton on the way. You can turn right on Church Road and when you hit the traffic lights on Edgbaston Park Road, turn right and come back down towards the Vale. A couple of steep inclines means this route is for those wanting a tougher workout!
University Loop: 3.5 Miles
This route is great as it can be done whether you are living on the Vale, Pritchatts Park, Selly Oak or anywhere in-between. Starting at the traffic lights near Brooks Sports Bar, you head off around the perimeter of the university towards the Medical School. After passing the Medical School, the relatively steep path gives way to a welcome flat stretch along Farquhar Road, at the end of which you turn right towards the Vale. As you're facing Tennis Courts accommodation, you then turn left along Edgbaston Park Road. The next right-hand turn takes you in the direction of Cannon Hill Park. Keep going until you hit Bristol Road, where you can turn right and head back to Selly Oak to finish the 3.5 mile loop.
Canal: 2-5 Miles
Birmingham's canals, commonly touted as being lengthier than those in Venice, are an amazing place to run. This is confirmed by the huge number of runners that you can see pounding the pathways, particularly on weekends. There are multiple entrances to the canal ways around the university. It is possible to get down by using the steps near to the University train station, along the bridge near the Vale, and at the newly built entrance on the bridge along Bristol Road in Selly Oak. From there, the canal can take you right into the center of Birmingham, or alternatively you can head in the opposite direction to the leafy-green neighborhood of Bournville. The lack of hills and ability to choose your distance make it a great option for newcomers and marathoners alike.
Following any of these routes is a great way to get into running outside, no matter your experience. In such a beautiful city, there are few better ways to experience your surroundings than lacing up a pair of running shoes and stepping into them.