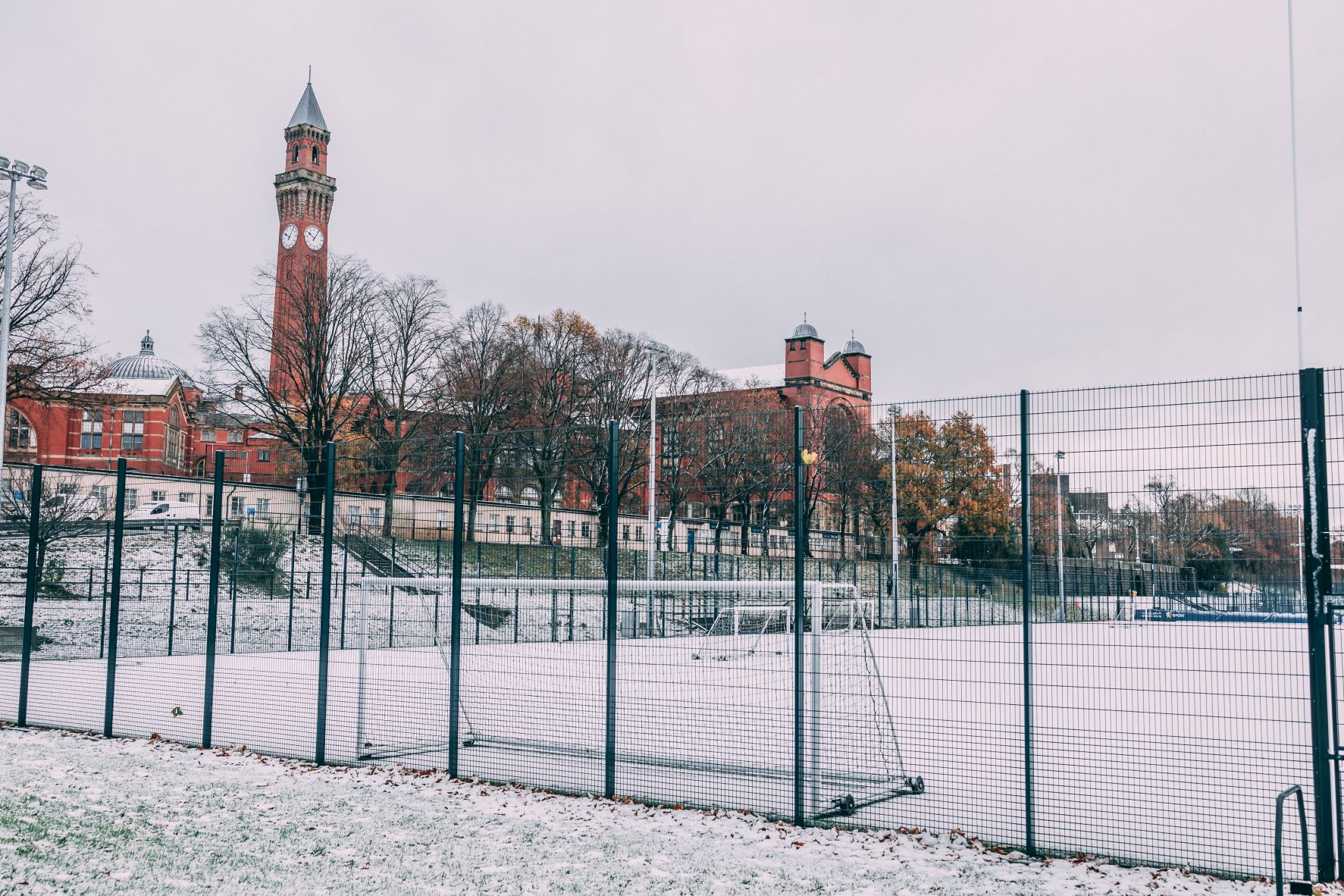 Life&Style writer Catrin Jackson gives her advice on how to remain stylish during the winter months and through the cost of living crisis
Dressing for crisp mornings that will probably turn into rainy afternoons has always been tricky. However, this year's 'cost of living' crisis has made finding a wardrobe fit for the transitional period into winter even more difficult. From home to campus, let me guide you through the necessary fashion considerations of dressing for university: head, shoulders, knees and toes (in reverse order).
Toes
In terms of happiness, shoes are critical. I remember a particularly soggy day in second year when sitting down in the Teaching and Learning building. Rainwater oozed out of my battered trainers and formed a substantial puddle around my feet, drawing a sympathetic 'oh dear' from the boy sat next to me. I also remember his knowing nod of approval at the Monzo transaction 'du-ding' sound my laptop made as I impulsively ordered a pair of outrageous red Nike Airforce. Although they have since been dyed black after numerous comparisons to Ronald McDonald, these shoes remain a cornerstone of my campus wardrobe and are surprisingly resistant to Selly puddles. With the current inflated prices and a seemingly shrinking student loan, prioritisation is imperative. That might mean investing in a pair of 'leather' trainers or Doc Martin-style boots that you can be sure will last. You could also re-dye and mend old shoes that have served you well over the years- dry toes and your consequent happiness need not be compromised in the name of fashionable feet.
Knees
Trailing jeans that slop behind are not only depressing to wear (and witness) but also render your waterproof shoes redundant. Instead, switch to straight leg or cropped ankle jeans. Alternatively, you can hem puddle jeans a couple of centimetres shorter, careful not to lose the oversized intention. However, the safest option is surely leggings. Regardless of your actual gym commitments, a leggings-sport-sock-trainer combination seems to summon a Grace Beverley inspired hyper-productiveness in us all. And will of course, crucially keep your feet and ankles dry.
Shoulders
Dressing for campus invariably means layers. Nothing has ever motivated me to go to the library more than the thought of working in a cold, draughty Selly house. That said, dressing for two distinct climates can be a challenge. This is why layers are key. Be sure to wear a T- shirt to avoid a Fleabag moment when you finally need to strip off and bask in the central heating that lured you out of bed in the first place. When sourcing layers I would recommend charity shops, particularly the men's section for oversized knitwear. In previous years my friends and I would make the trip to Harborne, but there's a couple of shops closer to Selly Oak in Bournville. There is also a St Mary's Hospice shop at the top of Heeley Road. In addition to various sport's night fancy dress costumes, I have been successful in finding 'that' green and navy striped jumper all over Instagram. Slightly more expensive is Sheanies, also on Raddlebarn road. However, they have some really lovely pieces at the moment and are worth browsing if you are looking for second hand outwear. Keep a look out for vintage sales in and around campus as well- recently there have been some great pop-up sales outside the Guild as well as the Goose.
Head
Accessories provide an opportunity to offset your style's vigorous attention to the practicalities necessitated by winter dressing. Big gold hoops can quickly feminise an outfit otherwise assembled with the trenches in mind. However, you need not spend £98 at Thomas Sabo when near identical versions exist in less expensive high-street shops. For more sustainable and likely unique accessories, see ideasbirmingham.co.uk to discover local Etsy sellers and find out when their events are, which are usually held at the Custard Factory in Digbeth.
---
Read More From Life&Style:
Becoming 'That Girl': Is TikTok's Newest Trend Achievable? 
Fatphobia Controversy: Taylor Swift's New Music Video