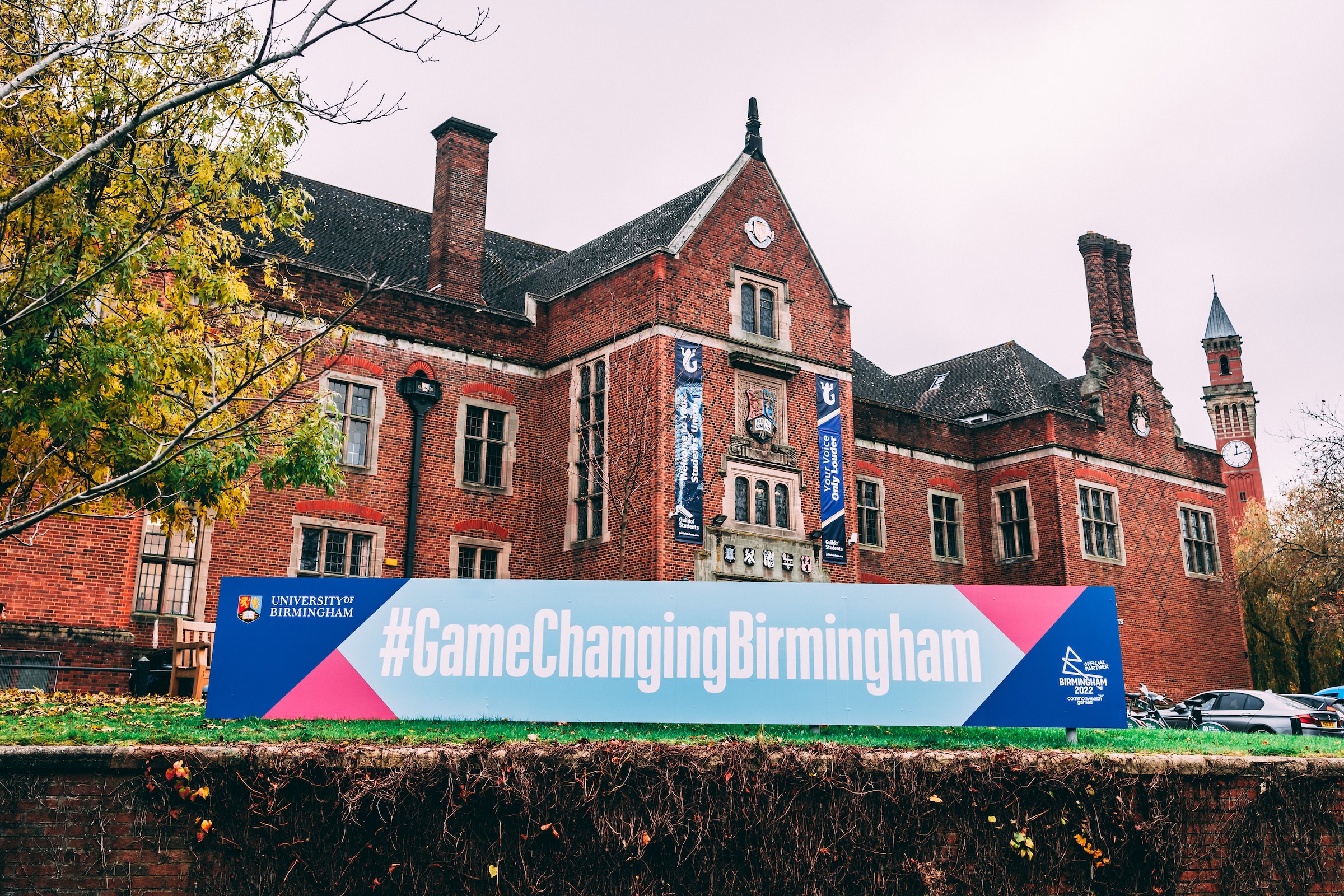 News editor Joshua Herman reports on the Guild Activities and Employability Officer Candidate's Interview
On Thursday 16th, one candidate for the Activities and Employability Officer role accepted an invite from Burn FM to be interviewed by Robbie Sweeten to talk about his campaign and manifesto. This is what he had to say.
Harry Brooks
Harry Brooks, or as he is known by his campaign name, 'Harry the Horse', is now on his second campaign to become Activities and Employability Officer. When asked about why he is running again for the role, he told Robbie, 'I've got a real passion for the student experience, I've personally had a really good time here, but I've noticed that there's quite a few problems with the Guild of Students – I've been on two committees and am heavily involved with the drama societies. I've just seen a lot of problems that can be solved and I want to make a change.'
Asked about how he would take on the role from the current Activities and Employability Officer, Izzy Lawson, he discussed how he feels that Fab has 'lost its charm', and that people aren't going there as often as they used to. Discussing how the spiking incidents at Fab have affected the overall popularity of the event, Harry highlighted one of the main points of his manifesto – to put into place a 'Selly Express' shuttle bus during club events. This was a policy that he wanted to put into place during his last campaign; he told Robbie, 'One of the policies I had last year, which I still want to put in this year, is a sort of "Selly Express" shuttle bus during the club events. So if someone is too intoxicated – how are they going to get home if they are unable to walk, really? Having a bus means that the walking distance is massively minimised, and people don't have to walk home alone at night.'
Discussing his manifesto, Harry highlighted three main policies that he would prioritise. With one of them being to put the Selly Express into place to offer students a safer night out, Harry would also bring what is called an 'Old Joe Pint' to Joe's bar. He told Robbie that this is already a drink served at the Edgbaston Park Hotel, and expresses his ambition to adopt it into Joe's bar for students. Harry's third main policy is to make societies more accessible and inclusive, pointing out that he thinks canvas committee training can be improved to include more information on accessibility and inclusivity. Harry goes on to flag up the issues involving inaccessibility at the Guild: 'Thinking about non-visible disabilities as well as physical disabilities. Also considering accessibility, some of the rooms in the Guild aren't accessible by lifts, so it would be good if societies had a list of the rooms that are accessible.'
Discussing what would make him ideal for the role of Activities and Employability Officer, Harry said that his passion for the role is demonstrated by the fact that he has gone for the role twice. He also states that he has lots of experience with the Guild, and has had an extra year to think about policies.
Robbie went on to ask about what Harry has learned about with the Guild in terms of the bureaucracy and paperwork. He said, 'I've realised that a lot of the obstacles that are there sort of started to build relationships with managers and staff. Minor obstacles with room bookings and form delays.'
Going on to talk about how he would help students with employability, Harry highlighted some of the opportunities that are there, but however, could be improved upon. 'There are a lot of placements and opportunities that the Uni offers that a lot of people aren't aware of. Careers emails aren't tailored, so a lot of people end up ignoring them, which is a shame, because there are a lot of opportunities there. Make sure there are more tailored emails.'
Harry also explains the importance of knowing key exam dates in advance, as they are vital to know when planning an internship or placement. He goes on to say that knowing one or two months in advance isn't good enough, and that he would work to have exam dates released earlier. 
Addressing the common thought that Guild Officers don't do enough to help students, Harry highlights his good relationship with the current team, which would make the handover quicker. As an advantage, Harry said that, 'I should have more time over the summer holidays before term starts to get things done. I believe that a lot of my policies are achievable.'
As a final question, Robbie asked Harry if there was anything he wished to say to students. In response, Harry summarised his passion for the role and determination to get it, his love for the University – despite believing that there are some issues, and that he hopes to provide students fun, safety, and inclusivity.