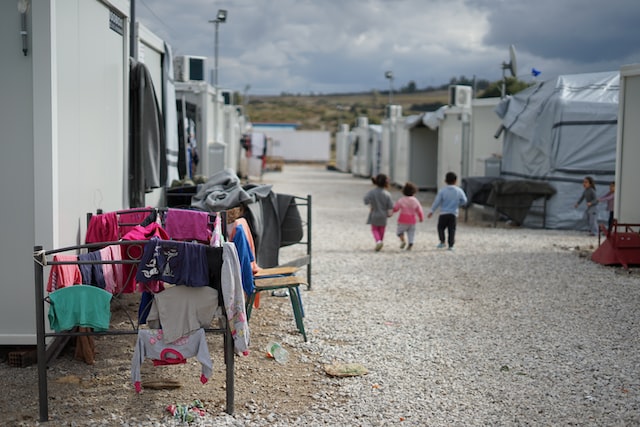 Comment Editor James Konn criticises Labour's position on the new immigration bill
A lot of attention has been paid to the Government's immigration policy including their latest announcement of yet another new bill to tackle illegal immigration. What has somewhat slipped under the radar is Labour's response to the policy which I think should concern any liberal compassionate individual. 
During Prime Minister's Questions (PMQs), the leaders clashed on immigration with Sir Keir Starmer taking the position that this bill won't work and Rishi Sunak painting Sir Keir Starmer as someone who wouldn't want the bill to work. There are very legitimate questions on how functional the bill would be, but this was not a tactic from Labour that I want. I watched this week's edition of PMQs angry and saddened as I saw both political leaders focus solely on how we can remove migrants with no reference or reflection on why they have come to the UK in the first place. 
I knew this would be the attitude of the Conservatives, but with Labour, I expect better. Labour, it appears, has fallen on the Conservatives' side of the argument that it is imperative to stop the small boats and all the immigration that arises from them. They are both correct that we must find a way of ending the small boats. Not due to the large numbers of individuals crossing them but due to the dangerous travel they are undertaking. Both parties seem to believe we should just abandon them. Prevent them from coming here and leave it to other countries to deal with the refugees and asylum seekers.
This is wrong. The reason we have so many individuals arriving here on small boats is that they have no other choice. There is no method to claim asylum in the UK without being in the UK, and unless you are one of the few to be entitled to resettlement, there is no legal way to arrive in the UK as an asylum seeker or refugee. This means that Labour should be discussing how we should implement new safe legal routes to the UK to both create a safer journey for those choosing to come to the UK, without using people smugglers, and to better accommodate and integrate refugees into this great country. 
I want Labour to be true to its roots. A progressive party that focuses on the humanity of everyone. Whether that would be those struggling to pay the bills, those needing social care or those who need to seek asylum elsewhere. Labour needs to adopt this rhetoric again for the sake of the asylum seekers and refugees that need compassion. They need to see there is a government in waiting that will take a different approach, a government that understands them and their needs. They need to see that there are those in parliament that are advocating for them, those that have their back. What I see now is a party that won't use the same language as the government, but broadly agrees with their aims.
There are legitimate concerns about the capacity to deal with the number of asylum seekers that are arriving here which needs to be addressed. What is key is how we address them.  Let's reduce the number of small boat crossings by improving access to the UK asylum system. Let's improve our capacity for processing asylum applications. Let's understand why people are coming here and never forget they are human just like us.
---
Check out more interesting comment articles here:
Poor Infrastructure is Holding Cyclists Back