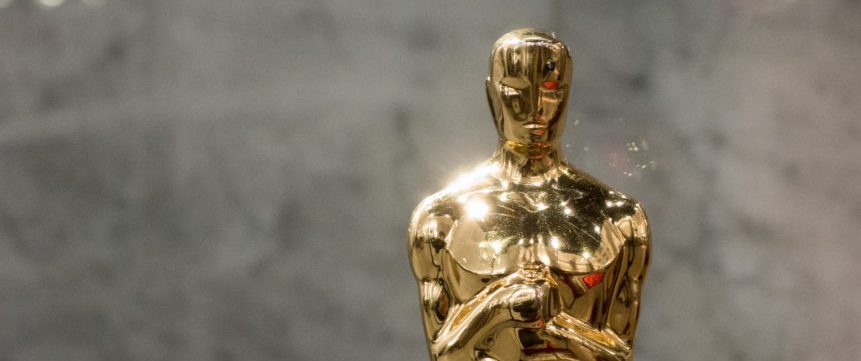 Film Editor Samuel Zucca argues that the Oscars are, and always have been, a local affair
In an interview by Vulture, published on October 7th, 2019, Korean director Bong Joon-ho was asked about his thoughts on the fact that no Korean film has ever been nominated for an Oscar. 'It's a little strange, but it's not a big deal', he said. 'The Oscars are not an international film festival. They're very local.' His response has been noticed more recently for its subtle but scathing dismissal of the awards ceremony, notably since his latest feature, Parasite, has been nominated for six Academy Awards. This reaches beyond even the newly-named 'Best International Feature Film' category, which foreign language films usually find themselves stuck in. His words are perhaps quite shocking to many who might assume the Oscars to be the authority on what films are defining our age, but there's a startling amount of truth to what he's saying.
The Oscars have not been able to shake off controversy in recent years, particularly with movements like #OscarsSoWhite and close attention given to diversity in the nominations. These are very important discussions to have, but what I think is often neglected is the structure of the Academy Awards, particularly what categories films are divided into, and what the qualifying rules for some of them are.
Starting with the Best International Feature Film category, formerly known as Best Foreign Language Film, it is quite common for any films that aren't in the English language to be given the award and then find themselves completely snubbed in all other categories. The implication is that English-language cinema is the default, and that films in other languages count as 'world cinema', and are usually a quaint look into another culture, rather than an expression of universal experience. Without overlooking Parasite's achievement, it is the only film out of the nine best picture nominations not in the English language. It is also only the third film nominated in the last ten years not in English, the other two being Alfonso Cuarón's Roma and Michael Haneke's Amour.
Despite its new name, the Best International Feature Film category has several rules for application that are just as odd as its existence. For one the dialogue track must be predominantly in a language other than English. This disqualifies Nigeria's first ever submission for the category, Lionheart, since the majority of the dialogue is in English: the official language of Nigeria. Lulu Wang's brilliant bilingual drama The Farewell was also snubbed, despite more than 50% of its dialogue being in Chinese, since it was made by an American production company. Wang expressed her frustration with this definition in a tweet, asking 'can a "foreign film" be in OUR language (i.e. English)? Can a domestic (i.e. American) film be in a foreign language? What does it mean to be foreign? And to be American?' The Oscars' rule of accepting one film per nation also discounted Céline Sciamma's Portrait of a Lady on Fire, and Jérémy Clapin's I Lost My Body for the category. As France's submission for the category went to yet another adaptation of Les Misérables, neither film even had a chance of being nominated. What these rules show is that despite attempts at creating diversity in the awards, the rules actually limit the wealth of diversity that exists in modern cinema.
The localism of the Oscars is further apparent when you also look at its history of rewarding bilingual directors when they make films in English. Despite his unparalleled influence on cinema, Akira Kurosawa was first nominated for best director and best picture for his 27th feature film, Ran. He has never won in either category, instead receiving a Lifetime Achievement award in 1990. The Oscars have a similar blindspot for recognising films and filmmakers outside of the English-language, Western canon, which may not be as apparent looking at recent Best Director nominees and winners. Guillermo del Toro, Alejandro Gonzalez Iñárritu, Alfonso Cuarón, and Ang Lee have all taken home the Best Director statuette in the last ten years (Cuarón and Iñárritu more than once), however looking closer only Cuarón's Roma is a film written in the director's native language. Like with Kurosawa, the Academy have a habit of retroactively rewarding some directors, meaning that a director like del Toro is snubbed for films like The Devil's Backbone and Pan's Labyrinth, yet runs away with Best Picture and Best Director with the English-language The Shape of Water. Similarly with Ang Lee, who was nominated in the two categories for Crouching Tiger, Hidden Dragon, yet finally won Best Director with Brokeback Mountain and Life of Pi. These two directors have made phenomenal achievements, to be sure, and both Pan's Labyrinth and Crouching Tiger, Hidden Dragon racked up several nominations at the awards, however films like these, including Parasite and Roma, are typically outnumbered by the English-language films which dominate the awards.
It's important to think about why a category like Best International Feature Film exists, especially at an Awards ceremony which is so often considered as representative of the best cinema has to offer. After all, Best International Feature film isn't designed to celebrate a certain quality of films like cinematography, editing, or music. The separate category treats them as a different form entirely, another entity to be watched and awarded differently to other films. You can argue that 'international' films wouldn't get recognition otherwise, yet there are films every year that find critical acclaim yet end up stuck in this one category. For every Roma or Parasite there are films like like Hirokazu Kore-eda's Shoplifters, László Nemes's Son of Saul, and Abderrahmane Sissako's Timbuktu. Parasite may still make history at the 92nd awards. It's the eleventh non-English film out of five hundred and sixty-three total nominations to be nominated in the category, and anything could happen. However I'm sure that Bong Joon-ho couldn't care less.