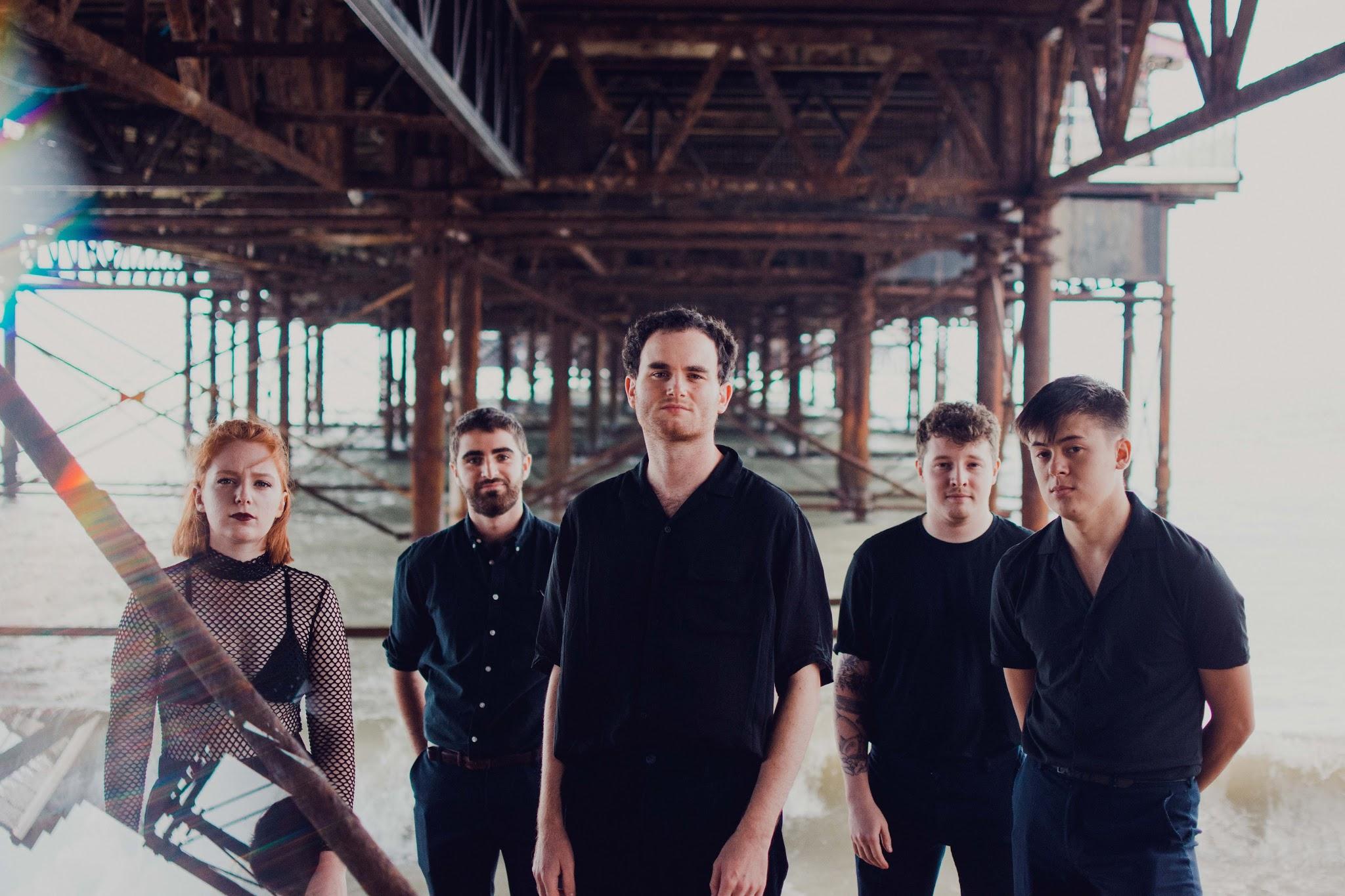 Music Writer Thomas Armstrong is impressed with Shai Brides' playful and dystopian debut single, Joie de Vivre
As a frequenter of Birmingham's student pubs, I have had the pleasure of seeing several Shai Brides performances over the last year. Each gig impressed me more than the last; their unforgettable tearing-up of the Lakeside Stage at ValeFest earlier this year left me wanting never to miss a show. 
As such, I have heard the live rendition of their debut single 'Joie de Vivre' before and was eager to see how the band's rich live sound would translate to a recorded track. I was extremely pleased to find 'Joie de Vivre' to be a brilliantly performed and produced tune which effectively encapsulates the fullness, energy and harmonic command that I am so captivated by in Shai Brides' music. 
The track's opening riff is obscenely infectious and goes down smoothly by virtue of sparkling guitar tones and the spacey keys underneath that help them soar. These instrumentals, alongside dynamic yet not overstated drum grooves, stir the same energy in the listener that I've seen possess the crowds at Shai Brides gigs on many occasions. Production flourishes, here and throughout the track, accentuating the video game-style glitchiness the band are stylistically evoking, and craft a unique sound which is at once bright, playful and somewhat dystopian, in accordance with the lyrical content.
Regarding lyrical content, the phrases flow well and are projected with expressive energy in the vocal performances of both Thom and Meg. The melodies are consistently catchy, cleverly accented by the instrumentals, particularly in the punchy chorus, and the vocal harmonies that build as the song progresses reach some seriously moving heights – the extra layers of harmony ringing out in the final chorus contributing to an expansive and satisfying soundscape that sends us happily into one final round of the main riff. The band's performance on this track is exceptional; 'Joie de Vivre' is truly a joy.
Joie de Vivre is now available to stream on Spotify