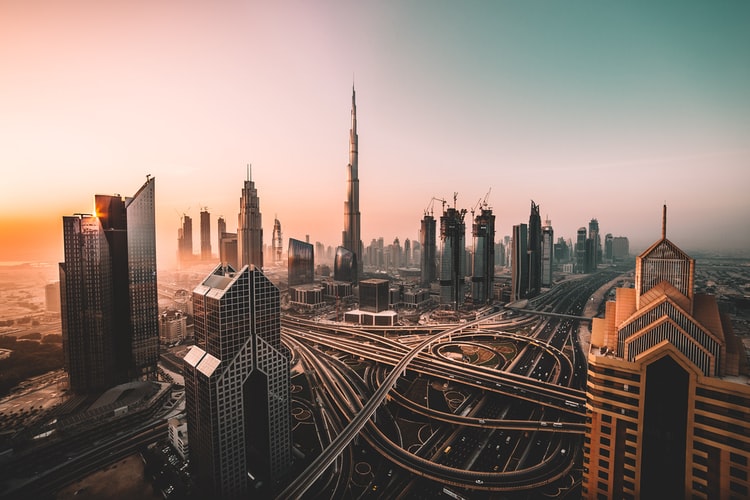 In an interview with Redbrick, Josh Williams explained his experience at the UoB Dubai Campus
Redbrick spoke to Guild President Joshua Williams about his time at the University of Birmingham Dubai campus alongside Jo Park, International Officer and Amanda Sefton, Education Officer.
The Officers took a short trip to Dubai in November where they met staff and students at the Dubai campus, including attending a graduation ceremony of the first cohort of Dubai campus graduates.
Williams outlined how the team spent much of their time with the Student Leadership Team in Dubai, who operate in a similar way to the Guild. He highlighted meeting the Student Leaders as highly significant in understanding the Dubai campus and Dubai living experience.  
Williams highlights how he felt 'dubious about going to Dubai' as the laws in Dubai do not align with his own personal view, however once going to Dubai he told Redbrick that he was 'glad' that he did go because it was an 'enriching experience.'
When speaking to Redbrick, Williams described how at first, he felt incredibly apprehensive about visiting Dubai, especially due to being a gay man himself, and stated that at first he felt 'very uncomfortable going.'
However, he outlined that his decision to go in the end was prompted by him wanting to use his status as Guild President to understand and help enrich the student experience on the Dubai campus. Williams outlined that while he is aware that he cannot change the laws and customs of Dubai, he can do 'whatever possible' to enrich the campus and university experience of UoB Dubai students.
He stated how he wanted to 'make sure [his] judgements are with an open mind' despite his own hesitancies, and he wanted to use the opportunity to understand the student experience on the Dubai campus.
'I had my hesitancies, however I wanted to understand Dubai within its cultural context.'
Williams highlighted how the team wanted to use this opportunity as 'more than just a photo opportunity' and that their main goal was to 'try our best to make sure we take in their feedback to ensure the uni represents all students.'
He said that despite the university being a global top 100 university, he wanted to make it 'more than about just academia' by enriching the student experience across all campuses as 'getting a student feedback is helpful and has more weight.'
'We are students with a lot of questions and concerns and voicing them is the biggest thing we can do.'
Regarding having a campus on Dubai, he is 'happy this conversation has been started' and states that 'we should continue to ask questions.'
He added that 'If I had it my way, there wouldn't be a campus in Dubai, it would have been a decision with the collaboration with the students.'
However, Williams clarified that due to that not being the reality of the situation, the most he can do is use any feedback to learn.
Williams finished by stating that his favourite part of the experience was witnessing how much of a 'vibrant community' the campus had and seeing how 'everyone supported each other.'