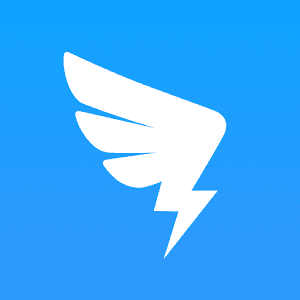 Sci&Tech Writer Daniel Bray delves into an ingenious plot by school kids in China to try and get their homework app, DingTalk, deleted
Picture this: you're a student in a Chinese school. You've spent the Chinese New Year holiday indoors due to the outbreak of COVID-19. School is due to start again, but you're still in lockdown. Your school tells you to download an app called DingTalk so that you can work from home. Is there a way that you can beat the system?
According to Alibaba, who own DingTalk, on February 10th – which was supposed to be the first day back from the Chinese New Year break for students in China – more than 600,000 teachers in China live-streamed lessons using the app, with 50 million students watching these streams. 
The students, though, showed their ingenuity by working together to try and get out of doing their work. According to analytics firm App Annie, they left 15,000 of one-star reviews for the app on February 11th alone, in an effort to get the app kicked off of app stores.
DingTalk themselves caught on to what was happening, and released a video of a song, which includes the line 'I'm only five years old, please don't kill me,' and seems to be one-and-a-half-minute meme begging for mercy. Possibly as a response to this, many new five-star ratings have started to appear on app stores, with many following the sentiment that the app would train students to become good employees in the future.
The app doesn't appear to have been removed by any app store, which is good news for the people behind DingTalk. When looking at the Developer Distribution Agreement for the Google Play store, we can see that 'Google may use or publish performance measurements … to identify or remove Products that are not meeting acceptable standards, as determined by Google.' But what we can see from this is that low ratings themselves don't seem to be enough to get the app removed from the store – Google can determine grounds for removal on a case-by-case basis. This also applies to other stores such as the Apple App Store.
While the students were not able to get the app removed from any stores, I think that there is something slightly worrying about DingTalk. Before being adopted en-mass by schools, DingTalk was mainly a productivity-monitoring app installed by companies onto their employees' phones. It offers group chats, voice & video calls, and file sharing, but also has some more interesting features for the privacy-conscious among us. The app has a clock in/out feature, which can automatically detect when a device is connected to the office Wi-fi, allowing it to track when a user arrives at work, and leaves – say, for example, to go for lunch. If users enable location services, the app can also tell managers whether an employee was at a location that they said they'd be at, which on the one hand may prove useful for the occasional naughty employee who fakes a doctor's appointment, but on the other hand, is a concerning breach of privacy.
As of 12th March, DingTalk has a 1.4 star rating on the App Store, and a much better 3 star rating on the Google Play Store. The app was never removed from any store, but maybe rather than removing it due to the flurry of poor reviews, the owners of stores should be looking at their privacy policies and making a call based on the complicated matter of user privacy.