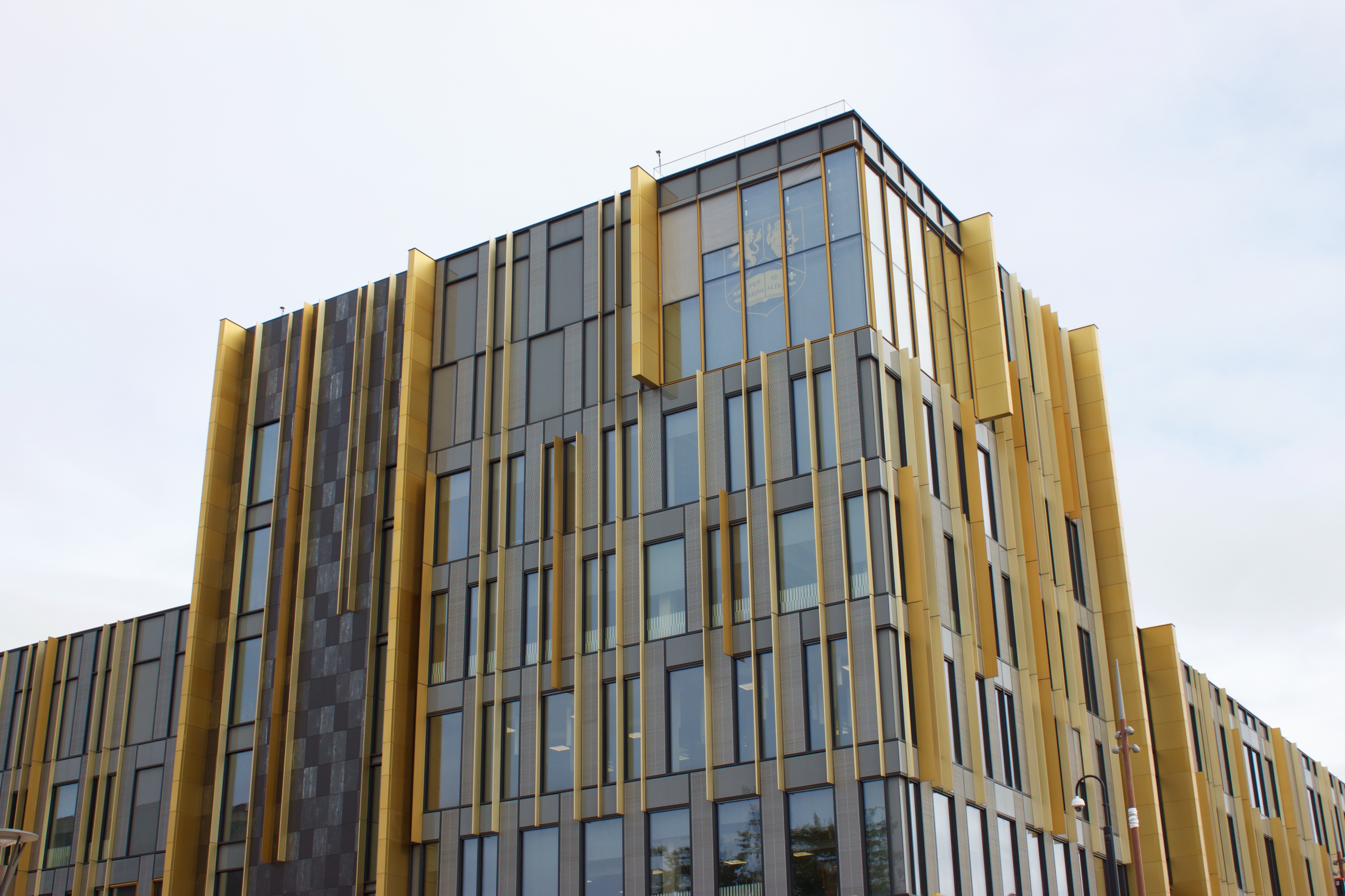 The University of Birmingham library has opened a new welfare zone where students can relax and learn about their wellbeing
UBWell@MainLibrary was conceived in partnership with the Guild of Students and the University's student support schemes. It is located on the ground floor in the Library Information Centre, next to the laptop lockers and just across from the research reserve.
The space includes seating, as well as a range of literature on health and wellbeing. There are leaflets including information for students in need of welfare support, as well as literature about Guild Advice and the Not On Campaign, which tackles sexual harassment on campus.
Also included in the space are more detailed folders containing information on controlling anger, domestic violence, and mental health. There are also popular books available such as Fearne Cotton's Quiet: Learning to Silence the Brain Chatter and Believing that You're Good Enough.
Coloured pencils are also provided for colouring book activities – a recent craze which has been known to have therapeutic mental health benefits, such as reducing symptoms of stress and anxiety.
The new UBWell space in Main Library is now launched; thanks to colleagues from @UoBSecurity @GuildofStudents @UoBWellbeing for joining us and helping create this area to support student wellbeing pic.twitter.com/10ynVP3tm2

— UoB Library Services (@UoBLibServices) February 21, 2019
The area was opened last week with the help of the Guild President, Reece Patrick Roberts. He posted on Fab N' Fresh, saying: 'some of my favourite people at the University have to be the library staff. […] The library can be a very tense environment, especially when your deadlines are looming. So, if you feel yourself needing a break, pop down to the welfare zone on the ground floor!'
Students have largely been positive about the new space. Greta, a second-year English Language student, told Redbrick that she is 'impressed' that the library is 'actually doing something to help students' mental health.' She continued, saying: 'The library can feel like a pressure cooker environment sometimes, especially during exam season, so it's good that there is support available in the library to help students out if they need it.'
First-year History student Lionel agreed. 'I know there's lots of mental health guides online, but it's nice to know that we have easy access to them here in the library too, because they can be hard to find online sometimes,' he said.
Others have been slightly more sceptical. One postgraduate English Literature student told Redbrick: 'It's obviously a great thing that the library is doing this, but students still need mental health support elsewhere. This doesn't take away from the fact that there aren't enough councillors for students.'
More information about the space can be found here.
Find university welfare and wellbeing support here.