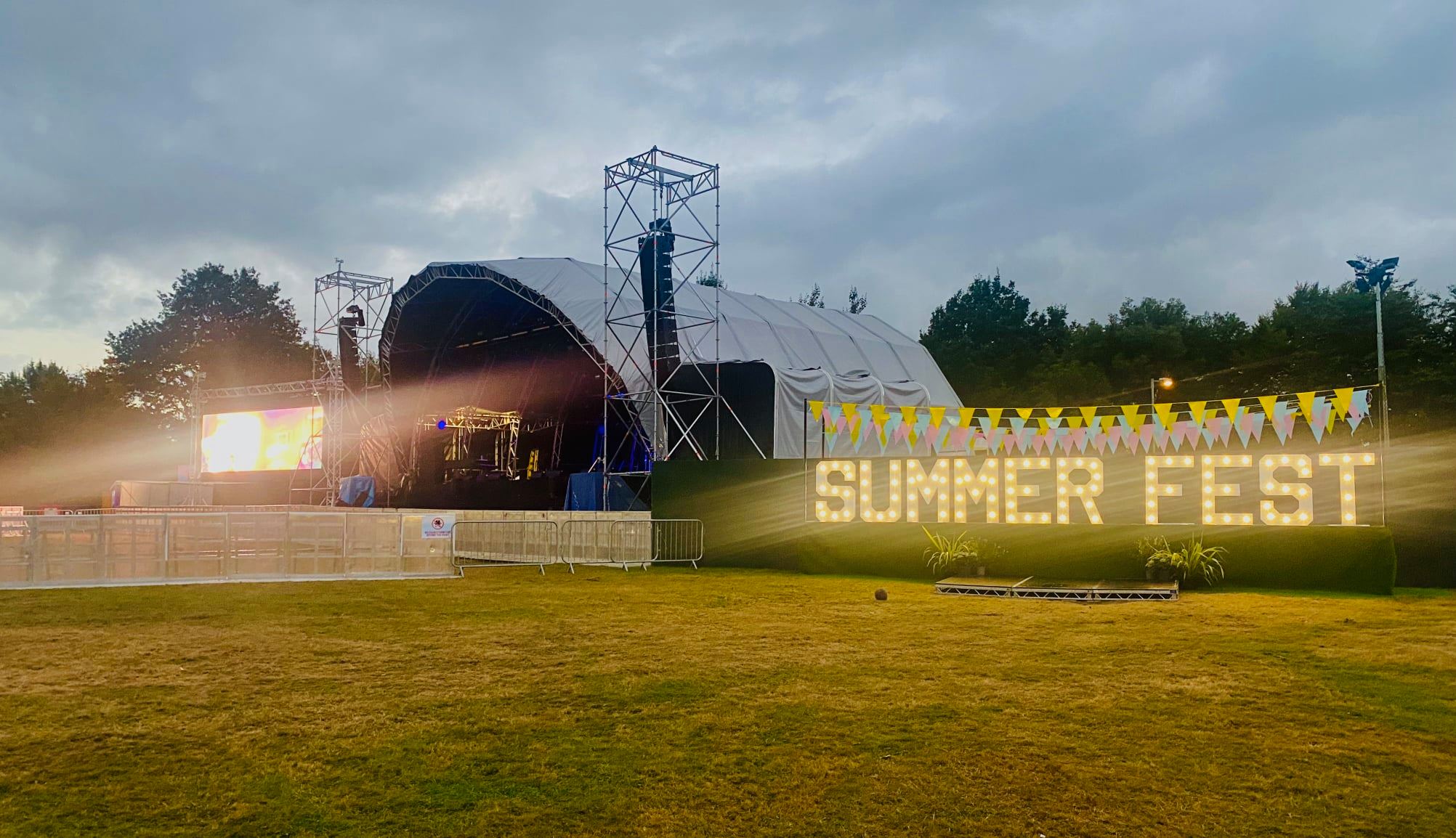 Music Critic Joi Foote previews the upcoming Solihull Summer Fest
As the weather starts to get warmer and the days longer that only means one thing, festival season will soon be approaching and with that, the Solihull Summer Fest makes a return for its sixth year, accompanied with some of the UK's leading music acts.
Following a successful event in September of 2021, which saw the likes of Olly Murs, The Vamps and 2008 X-factor winner Alexandra Burke take to the stage. The festival will return from the 23rd to the 24th of July for a weekend of music, excitement, and all-around fun right in the heart of Birmingham.
This year will see the biggest line-up yet with a Solihull Summer Fest first. The introduction of a second stage, Soul Selection, is completely dedicated to classic soul and funk albums as the festival strives to cater to more broad and diverse music palettes. On Saturday the 'It Wasn't Me' star Shaggy will be headlining on the main stage. Here he will be joined by Sister Sledge, Boyzlife, Shalamar, Artful Dodger, Lemar and Duke. With English soul singer Kenny Thomas featuring on the second stage. Many may also know Thomas as the lead vocalist of Living in a Box. The group recently reformed in 2016 when Thomas took over from the previous lead vocalist Richard Darbyshire.
On Sunday, 80's R&B legend Billy Ocean will be headlining accompanied by Kool and the Gang, Belinda Carlisle, Bad Manners, The Real Thing, and Dr and the Medics. Not to forget our second stage acts led by Trevor Nelson. 
However, the excitement does not stop there. As well as the two-day festival, there will also be an open-air cinema event two days prior on the 21st of July. Last year saw the screening of Bohemian Rhapsody followed by a Queen tribute band. This year the 2019 film Rocket Man will be shown across a 42sqm screen. Viewers will be able to watch the biographical film of Elton John, immediately proceeding with a tribute act of the pop legend. The 22nd will also see the return of Ibiza Proms in the Park. Expect the incredible Ibiza anthems from the 90s and noughties performed in a whole new way. 
The resident discount that saw Solihull residents receive a 15% discount will be increased to 20%. Not to mention the variety of services on offer. From the Street food village to specialised prosecco and cocktail bars. Festival-goers are also not limited to the grounds of the park as entry to and from the festival showing a valid wristband is permitted. With this comes the chance to explore the Solihull and what it has to offer.
---
You Might Also Like: