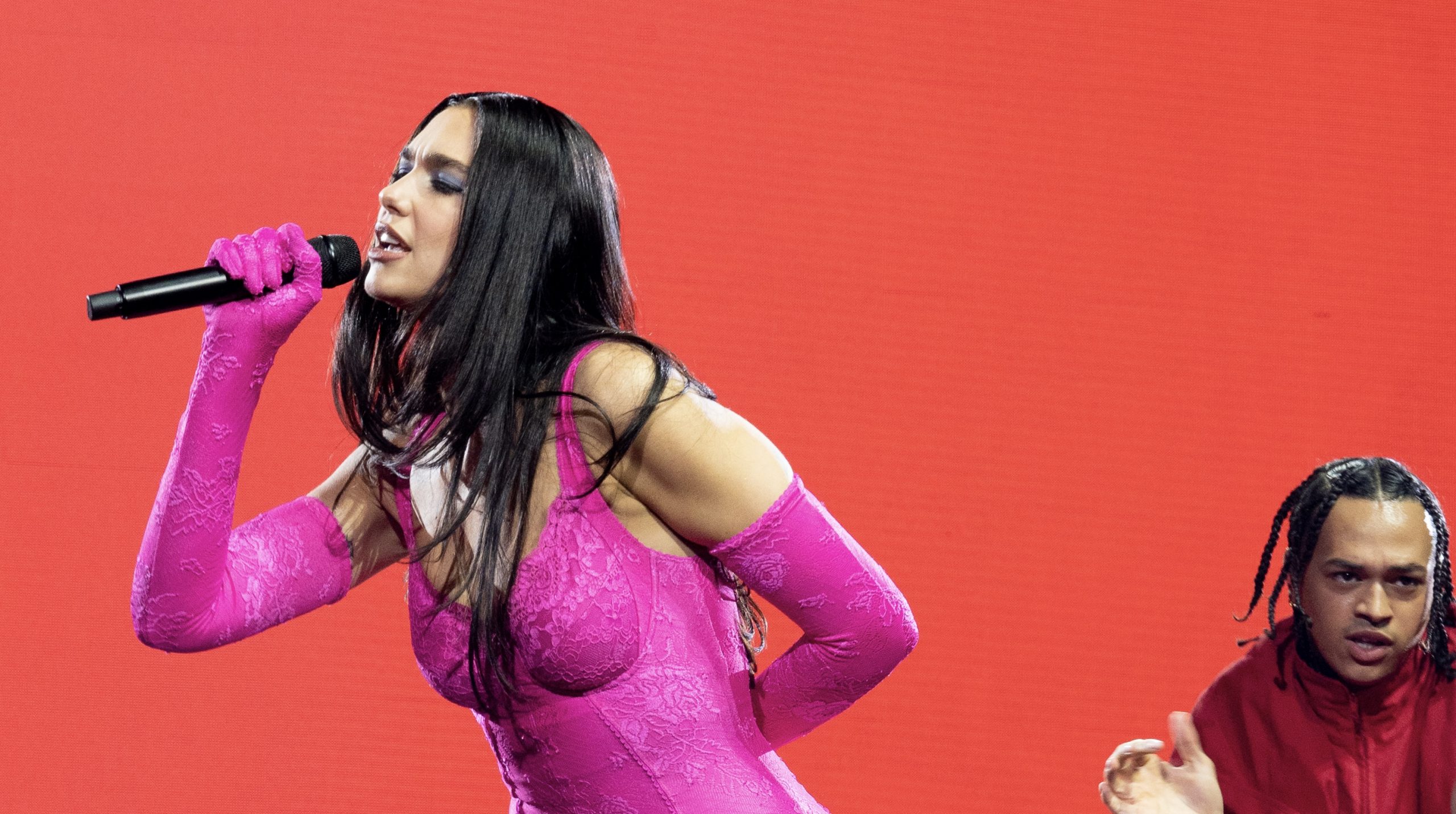 Editor-in-Chief Chelsie Henshaw praises Lipa's ability to put on a show-stopping spectacle of bop after banger
After fans waited two years to see Dua Lipa perform, she had a lot to live up to, and the pop icon certainly went above and beyond to provide the long-awaited experience fans paid for. The singer clearly has a dedicated fanbase proven by the sheer number of screaming fans in the large Birmingham arena.
As per the tradition of concerts, Dua Lipa had a support act to get the fans primed and ready for her performance. This support act was singer–songwriter Griff, who depressingly would have been in the year below me at school (congrats to you Griff for being far more successful than me). Although I have not previously come across Griff's music before, she has a pretty modest four and a half million monthly listeners on Spotify. Appearing in an ethereal white dress at 8pm, Griff sang a short set of only 30 minutes. Despite the set being short and sweet, Griff still managed to have a chat with the audience about the origins of her songs, most of which were written in her bedroom during lockdown. Highlights of the set included the catchy 'Walk' and 'Black Hole'. However, whilst Griff gave an impressive performance, her voice was, unfortunately, often drowned out by the band.
Moving on to the star herself, Dua Lipa launched straight into hit 'Physical' with step perfect choreography using a barre, following a retro backing video which introduced her dancers. Wearing a neon pink catsuit with matching gloves, Dua Lipa made sure she was the star of the show, standing out against her army of dancers in their red jumpsuits. For the remainder of the first act of the show, Dua Lipa jumped into hit after hit from her Future Nostalgia album with a sprinkling of the songs which earned her some of her first spots in the charts (none other than the singalong bops 'New Rules' and 'Be the One'). 'New Rules' saw her dancers with transparent umbrellas, whereas 'Break My Heart' saw heart-shaped disco balls used as props.
After a short interlude of rollerskating by Fish & Grits (two of the dancers named in the introductory video) to keep the audience entertained, Dua Lipa reappeared after a quick costume change into a sparkly white dress, oddly accompanied by a giant red lobster. Although the lobster linked to the sea theme of the comic book-esque video at the beginning of the new act of the performance, its presence was still confusing and distracting (however, it certainly kept my boyfriend entertained). After an anti-climactic rendition of 'We're Good', Dua Lipa upped the tempo as she pranced on all fours to the raunchy 'Good in Bed'. This was followed by the sultry 'Fever' and feminist anthem 'Boys Will Be Boys' to finish off the middle act.
The third act of the show was by far the most energetic and memorable. With the use of a huge lighting rig, the smaller stage was transformed into a nightclub with colour changing laser lights and the general ambience of a night out on the town. Dua Lipa, of course, had a costume change to go with this change in tone, sporting a bikini-style top, mini skirt, and trainers. In this club-like setup, Dua Lipa reeled through hits 'One Kiss', 'Electricity' and 'Hallucinate' before taking centre stage to end the penultimate segment of the show on 'Cold Heart'. 'Cold Heart' slowed down the performance to a more touching note as Lipa and her dancers alike sat with arms around each other to sing her recent banger with Elton John. To ensure Elton John was not missed, a recording of the singer was included on the backing screen to fill the verses of the song.
Finally, Dua Lipa changed outfits, yet again, into a glittery purple jumpsuit with flattering cut-outs. She, then, floated above the crowd on a small platform whilst aptly singing 'Levitating'. The show ended with an encore of 'Future Nostalgia' and her biggest hit to date, 'Don't Start Now', to ensure she ended with a bang (a literal one too in a burst of colourful confetti).
Currently, I am sitting in my bed wearing my newly purchased, over-priced tour t-shirt (which I have to admit is very comfy) reminiscing about this concert. The night was recurrent with bop after bop with fans never failing to sing along, creating an infectious atmosphere. Dua Lipa demonstrated her ability to perform an entertaining 90-minute show, one that did not consist of simply lip-syncing, earning her the crown of a true star.  
---
You Might Also Like: