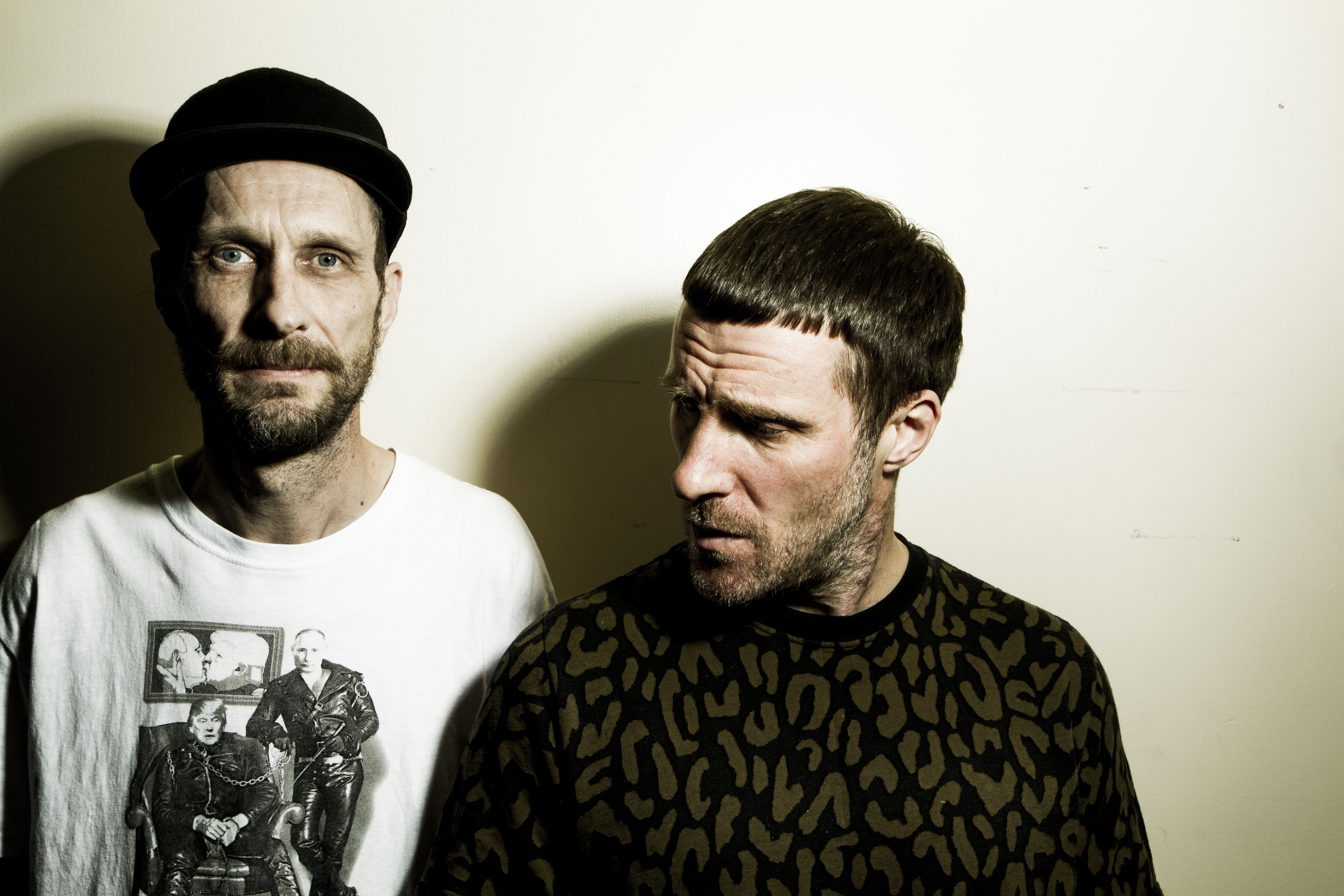 Despite it's no-frills minimalism, Sleaford Mods' live show taps into a lineage of greats before them, Nina Avitable reviews
Like them or loathe them, Sleaford Mods have paved their way into the modern music scene, advancing in popularity year upon year. Formed in 2007 in Nottingham, their unique blend of electronic minimalist punk has led to a loyal and star-studded fan-base including the likes of 'Godfather of Punk', Iggy Pop. They have demonstrated unexpected levels of longevity considering their niche style, with their debut album Sleaford Mods being released in 2007 followed by another ten albums over 12 years.
The English punk duo, Jason Williamson (vocalist) and Andrew Fearn (musician) set to the stage on Saturday March 23rd in Birmingham's O2 Institute. The venue was packed with fans – middle-aged women with bleached hair sardined next to eighteen year-olds with caps and Parkers; it was evident that Sleaford Mods have no stereotypical fan.
The show was stripped back to the bare musical bones of Williamson and Fearn, one microphone, one laptop and the beer that Fearn continuously held between changing tracks. Although this simplicity was refreshing, some of Williamson's powerful lyrics could have had more of a potent effect if they had been supplemented by visual aids. Lyrics ranged from abrasive political rants concerning unemployment and the life of working class to humorous pop culture and film references. Familiar references were spaced between lines of stream-of-consciousness ramblings, of which the meaning was complete guesswork . The lyrical imagery was strong and unapologetic, demonstrated in the first line of 'Tied Up in Nottz' – 'The smell of piss is so strong it smells like decent bacon'. This humorous style in a working-class voice is perfectly captured in their latest album Eton Alive.
The show paralleled the Madchester scene, and it was unsurprising to hear that The Happy Mondays had been a big influence. Williamson's stage presence was comparable to that of Shaun Ryder: a northern voice shouting genius poetry, social grievances and utter ramblings down the mic. The parallel was even stronger when Fearn rhythmically shook his beer bottle; the 21st century's answer to Bez and his maracas. Although the band are a duo, everyone's focus was on Williamson and his captivating, at points theatrical, performance – acting out fights and snorting cocaine. The duo played a variety of old and new material with the older classics uniting the crowd as everyone shouted the catchy lyrics of 'T C R, Total Control Racing'.
With beers being thrown among the crowd and the smoke from the front-line vapers building, the set came to a close. It was clear that the duo, and in particular Williamson, could really put on a show and his anger and passion was evident and loud. Sleaford Mods are an acquired taste but if you're looking for a gig soaked with equal parts energy and chaos, then bag a ticket for their remaining 2019 tour as it continues around the UK and Europe, finishing up in Hammersmith, London in November.
'Eton Alive' is available now via Extreme Eating Records. Tickets to see Sleaford Mods perform live are available here.