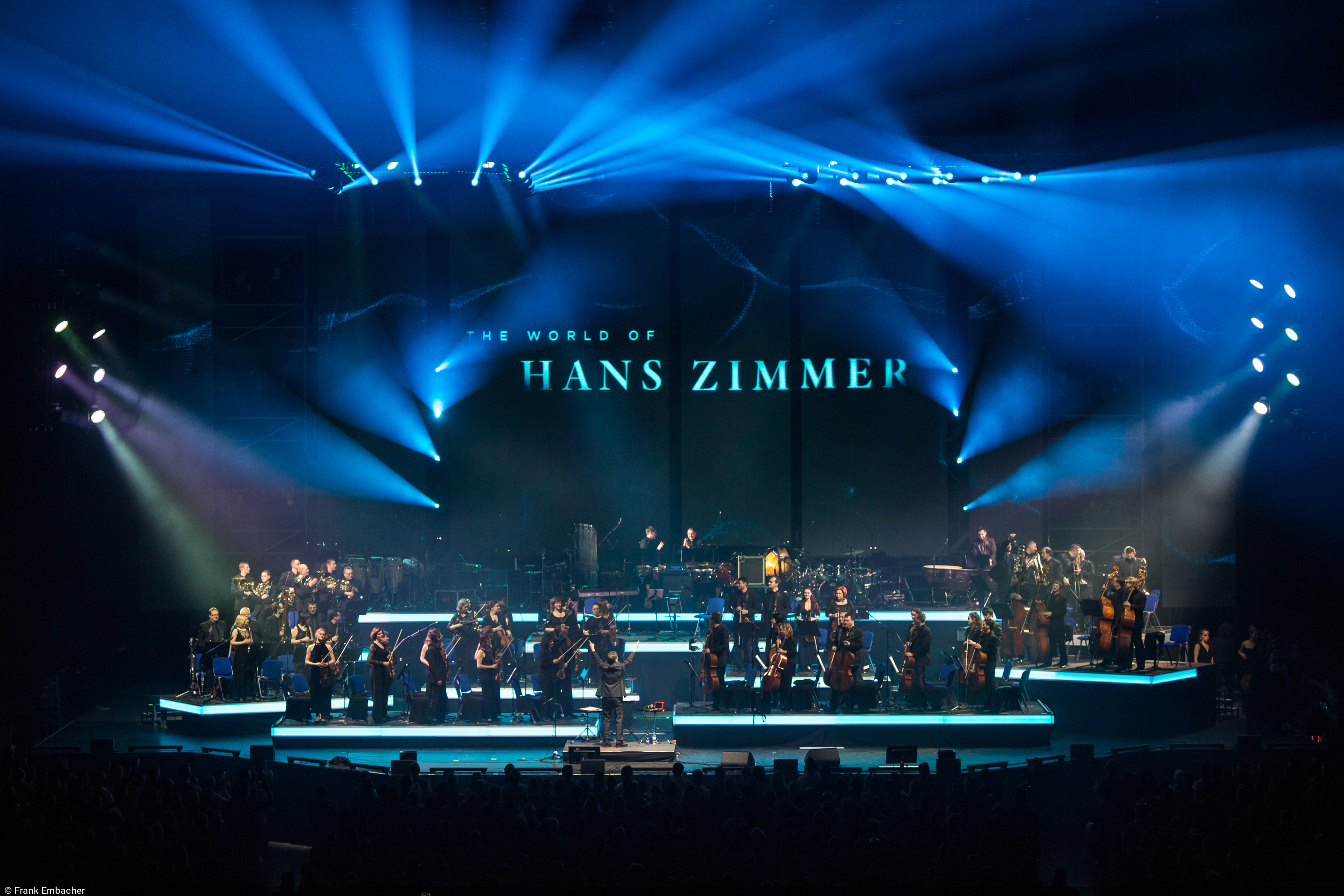 Music Editor Kieran Read reviews a night celebrating the timeless output of film score composer Hans Zimmer
Maybe this section of the newspaper is the worst place to suggest that film is the greatest, most exciting and opportune art form around, but there it is. And this isn't a slight at music; instead, film is thrilling because of its inclusivity of so many different creative mediums: art, literature, song. Though much of music now aims to have a deeply cinematic feeling, nothing quite matches visuals marrying with sonics: when the Jaws shark approaches to the sound of lurking brass, or when the vast expanse in Jurassic Park is revealed to swelling orchestra, the Pulp Fiction dance scene, the skin-crawling strings of Psycho. Film and its treatment of sound, in a sense, encapsulates everything.
It takes a great amount of talent and vision to achieve the true magic of this, though. If considering the long history of great composers, Williams to Carpenter, Badalamenti to Morricone, even relative newcomers such as Radiohead's Jonny Greenwood or the late Johan Johansson, very few have achieved both the public acclaim and critical adoration that Hans Zimmer has. The audience that gathered for orchestral renditions of his famous works at Arena Birmingham was both diverse and substantial, as well as deeply invested throughout. The show, in more ways than one, felt unifying: of people, artistic mediums, lowbrow and highbrow entertainment, improvisation and structure. As such, I have never attended a show quite like 'The World of Hans Zimmer: A Symphonic Celebration'.
The stage set-up was staggering, as is most orchestral endeavours; I counted upwards of fifty performers on the single stage, minus the choirs. To see such a mass of talent come together to form one sustained musical performance is highly impressive in of itself. To pitch-perfectly coordinate this with the film passages playing on a large screen behind them was even more so. It frequently lent itself to moments of sheer immersion and awe, the visuals animating the performance far beyond itself and vice versa. Often these lengthy, uncut film segments would dissolve into, or overlay with, shots of the performers, an effect that didn't so much as break the show's illusion, but reaffirmed the very tangible, overwhelming 'liveness' of the performance, pulling you between the reality of the screen and the arena in a really mesmeric way.
The setlist touched upon many of Zimmer's classic scores, including The Dark Knight, The Da Vinci Code, Hannibal and Gladiator, all of which are rich with lingering suspense and darkness, translating beautifully to a live setting. Zimmer, an individual proficient in pacing and atmosphere, knew exactly when to offset this with goofy lightness, playing cuts from Madagascar and Kung Fu Panda to the suitably wacky animations that coincide with the films too. Surprise highlights came from films I had actually never seen: Rush partnered high-octane shots of races with percussion heavy, pulse raising suites, and the score for The Holiday was heartwarming and sublimely sequenced. Zimmer's versatility as a composer was on full, impressive display.
Zimmer himself, however, was not; instead, the tour consisted of his own trusted musicians, led by the likes of Gavin Greenaway, Lisa Gerrard and Pedro Eustache. In lieu of attendance, Zimmer composed multiple video segments as introductions, in which a roster of celebrities came to discuss the works. At times this felt a little masturbatory, especially with directors like Ron Howard and Nancy Meyers openly claiming their films were nothing without Zimmer, which he does little to deny. In other occasions, though, it infused the performances with a genuine emotional weight; Zimmer labelled The Lion King score a lament for his father passing, which, when paired with scenes of Simba and Mufasa's final encounter, was deeply moving. Three people sat around me cried during this moment.
This all came to a wonderful, though-provoking conclusion with a rendition of 'Time' from the Inception score (the show actually ended with Pirates of the Caribbean, but that felt more like a light-hearted footnote). Zimmer contributes to the 'Time' performance virtually; a camera circles him in his home playing the piano, likely shot months prior to this actual live recreation. The entire, entrancing premise of the show, and the thoughts and feelings connected with it, surfaced at this moment, almost overwhelmingly so: Zimmer's looming, larger-than-life presence above the orchestra only highlighted his absence, the notes playing out indiscernible as Zimmer's recording or a perfectly timed live recreation. This absence, however, only highlighted the transcendent nature of both his timeless compositions, the beyond-talented pool of musicians that were actually on stage, and the beautiful direction of the films showed concurrently, all of which he silently orchestrates from afar. He is the unsung hero of stirring, emotional undercurrents. Hans Zimmer's work is truly a thing to be celebrated, so much so that he doesn't even need to show up to his own party. And, even when he doesn't, it's a truly mesmerizing, magical and unique spectacle regardless.