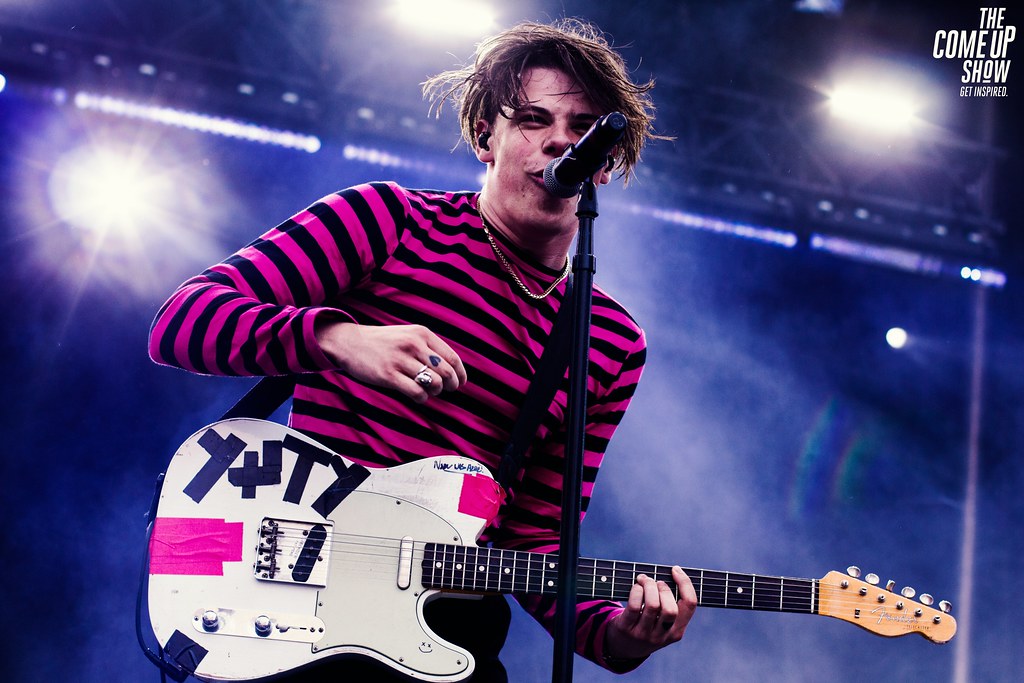 YUNGBLUD brings 'hope for the underrated youth' at his ecstatic Birmingham show. Music Writer Ellie Harris reviews
I've been a fan of YUNGBLUD, real name Dominic Harrison, for a while now, so I was incredibly excited to learn that he was playing at the O2 Institute in Digbeth. Coming just after the release of his newest EP, the underrated youth, I was expecting his performance to be incredibly politically charged and filled with catchy yet confrontational guitar heavy songs, reflecting his newest music. I was not disappointed.
The support band, Saint PHNX, were a great start to the show, with their energetic pop rock songs getting the crowd going. A call and response section during their set also proved entertaining; they would definitely be worth a listen.
Surprisingly, YUNGBLUD started not with a new song, but with the title track of his debut album 21st Century Liability. This was, however, a great choice, getting the crowd hyped immediately as they shouted the provocative lyrics alongside Harrison, whose characteristic vocals made the delivery incredibly passionate. This, alongside guitarist Adam Warrington's upbeat riffs, and drummer Michael Rennie's excellently dynamic transitions, made for an explosive opening that would underpin the rest of the show.
Following this, Harrison kept the energy high, playing a number of his highly upbeat sounding songs such as 'Parents', and 'I Love You, Will You Marry Me'. He also stopped to reflect on the political message of his songs, declaring, 'you can be whoever the f**k you want to be without judgement', before waving a gay pride flag during his performance of 'hope for the underrated youth'. This was met with huge approval from the crowd and added to the sense of inclusion and acceptance that YUNGBLUD's songs embody.
A personal highlight of mine was when Harrison played a couple of acoustic songs in the middle of his set. These stripped back, slower songs seemed far removed from the rest of his, at times overwhelmingly, energetic performance, but it was an incredibly emotional moment, with the crowd singing along, phone torches in the air. Both songs, 'casual sabotage' and 'waiting on the weekend', were from the latest EP and, for me, really represent how far Harrison has come as an artist and how his style has developed over time.
We were then treated to a number of songs spanning the length of his career which, though not yet that long, has a very diverse range of sounds. From the gritty and heartfelt lyrics of 'I Think I'm OKAY', originally a collaboration with Machine Gun Kelly, to the much heavier, mosh pit forming 'braindead!', the crowd was kept on their toes, quite literally, as they jumped in time to the music.
To end off the show, YUNGBLUD finished with his song 'Machine Gun (F**k the NRA)', an incredibly powerful statement about American politics, which ended with chants of "Fuck Brexit!" and the entire audience in a mosh pit. Yes, I may have been elbowed in the face, but next time YUNGBLUD is in town I'll definitely be back for more.