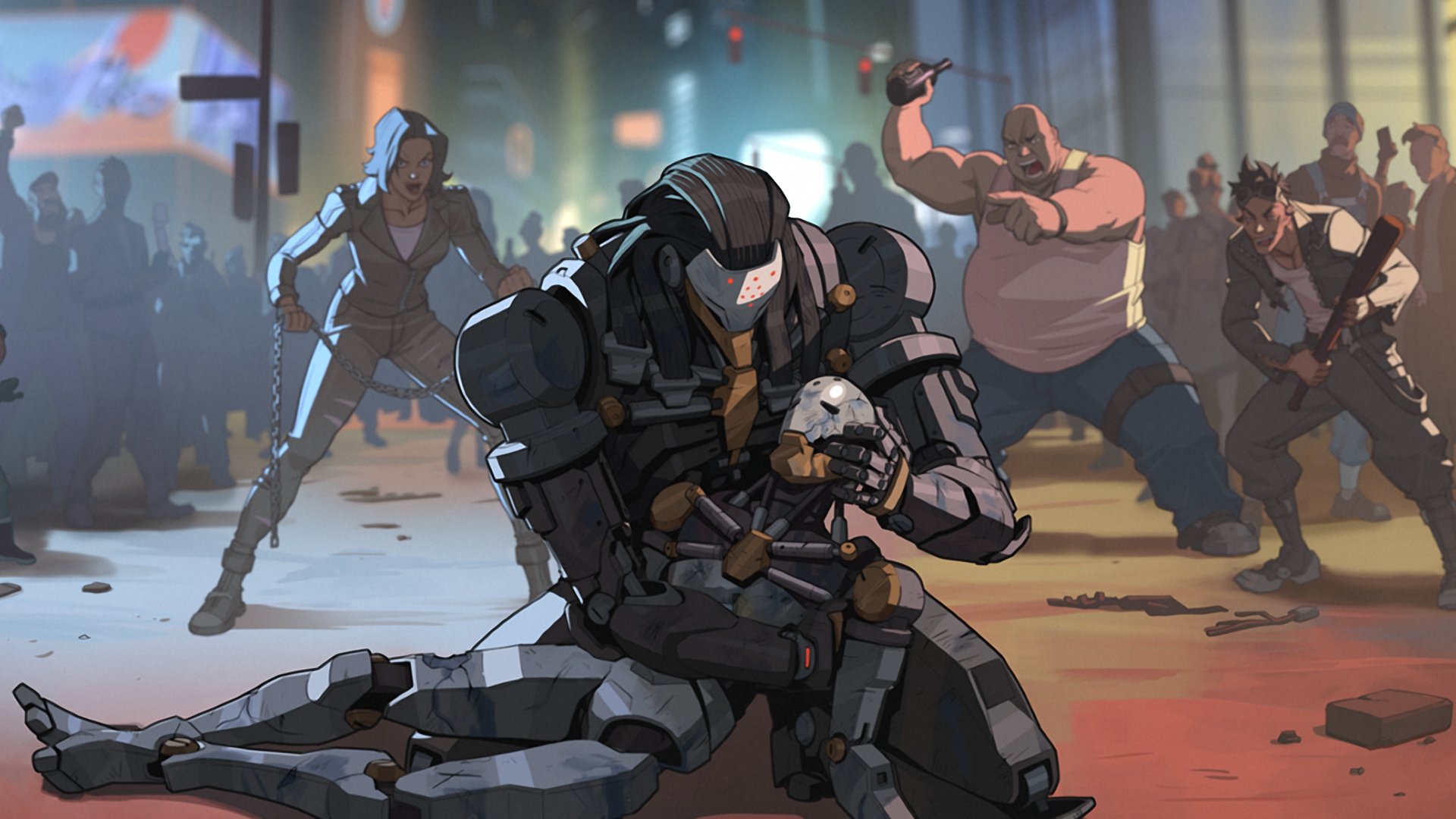 Gaming Editor Louis Wright reports on Blizzard announcing the new tank hero, Ramattra, at the finale of the Overwatch League
At the finale of the Overwatch League, Blizzard released an 'Origin Story' short to unveil the game's new hero Ramattra. 
Ramattra is set to be a tank hero, making him the 10th character within the class. Moreover, as revealed in the short, he is set to be the first playable character who is part of the radical Omnic (sentient robotic life in the Overwatch universe) group 'Null Sector' who fight for Omnic rights. As such he differentiates himself from a lore perspective to the other characters we have seen, representing an entirely different faction within the Overwatch world.
Nothing has been said yet on how Ramattra will play within the game, with only assumptions to be made based on his design and character short. It can be speculated however, that since he is a tank, he will have a large pool of HP and will be able to disrupt enemy teams in some way, as with every other tank in the game. 
---
---
Some controversy has been seen with the impending release of the new character, due to Blizzard's continued decision to lock the new hero releases behind the game's battle pass. This requires players to either purchase the battle pass (£8.39) to play the character immediately, or to play until the tier Ramattra is unlocked at- requiring roughly 50 hours based around the time spent for players to unlock the previous new character Kiriko. If this will impact the sales of the battle pass, or effect the continued divisiveness of Blizzard's new monetization features is yet to be seen.
With Ramattra's inherent inclusion seeing an expansion on Overwatch's storytelling, players are anticipating the release to see, not only where the story goes, but also to play as a new tank hero. 
Ramattra releases globally in Overwatch 2 on December 6th 2022
---
Watch the 'Ramattra Origin Story' here:
---
Read More Gaming Articles Here:
YouTube to Publishing: The Rise of Self-Published Gaming