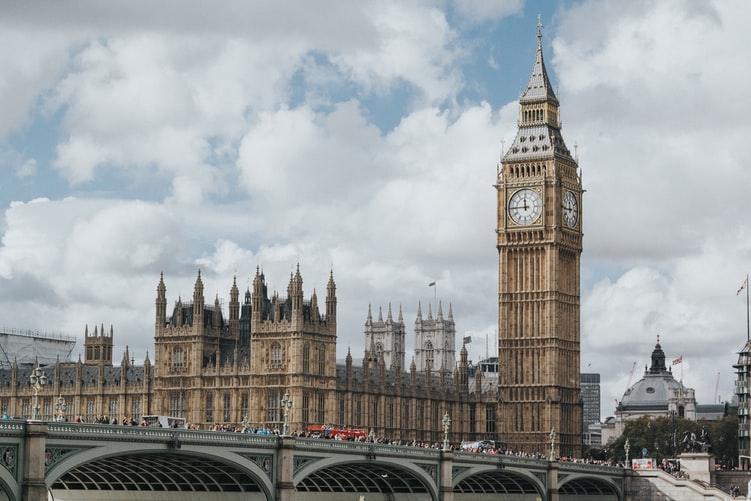 With the General Election on 12th December set to be one of the most crucial we have seen, Redbrick News takes a look at how each parties manifesto deals with the biggest issues dominating this election
Brexit
Potentially the most contentious issue of the 2019 general election is Brexit. The Conservative Party propose to pass Boris Johnson's Withdrawal Agreement through Parliament before Christmas with the aim of leaving the EU in January 2020. They have stated that the implementation period will not be extended beyond December 2020. They propose to take the UK out of the EU Single Market and Customs Union, whilst ensuring that businesses in Northern Ireland have 'unfettered access' to the rest of the UK. 
The Labour Party on the other hand, propose to renegotiate a Brexit deal within three months and hold a second referendum within six months – offering voters a choice between their renegotiated deal and remaining in the EU. This renegotiated deal will: protect citizens rights, honour international obligations (including the Good Friday Agreement), ensure an appropriate transition period, along with environmental protections. They would aim for a customs union and a close relationship with the EU Single Market, with no hard border in Ireland. They will rule out leaving the EU without a deal. 
The Liberal Democrats plan on revoking Article 50, and if not elected as a majority government, they will conduct a People's Vote with the option to stay in the EU. 
The Green Party will campaign for a second referendum in which they would advocate remaining in the EU. 
The Brexit Party, however, are campaigning for a 'clean-break' form of Brexit – which involves leaving without a formal agreement with EU.
Immigration
All parties are pledging to make major changes to the current immigration system. The Conservative Party propose to introduce an Australian-style points system that would prioritise people who: speak English, have good education and qualifications and who have been law abiding. They also want to increase the NHS international surcharge and prevent any more foreign national offenders from entering the country. 
Labour's manifesto proposes to end the 'hostile environment' and close all immigration detention centres. They pledge to protect freedom of movement rights in future Brexit negotiations and secure the automatic right of EU nationals to remain in the UK without the need to apply for settled status. 
The Liberal Democrats also pledge to end the 'hostile environment, abolish indefinite detention and reduce the responsibilities of the Home Office in policy-making. They want to introduce a flexible, 'merit-based' immigration system and plan to resettle 10,000 unaccompanied refugee children over the next 10 years and resettle 10,000 vulnerable refugees each year. 
The Greens' plan to remain in th EU will result in Freedom of Movement remaining also – meaning immigration with Europe would not be restrcited. 
Farage's Brexit Party's plan to leave the EU without a deal would also bring to end freedom of movement. They also plan to bring in a points-based immigration system with a view to reduce annual immigration. 
Trade
With regards to trade, the Conservatives aim to have 80% of UK trade covered by free trade agreements within the next three years. 
The Labour Party plan on remaining in the customs union and thus benefiting from EU trade deals. Their trade policy emphasis high environmental and social regulations, whilst furthering human rights.
The Liberal Democrats have proposed scrutinising trade deals to ensure they do not worsen inequalities or undermine human rights and support an international-rules based system. 
While the Greens pledge to fight to remain within the Customs Union and Single Market, The Brexit Party have promised to take back control of Britain's trade policy. 
NHS
Another hugely important issue parties have discussed in their manifestos is the future of the NHS, with all parties promising to increase funding for the NHS. The Conservative Party pledge to increase funding for NHS England by 3.1% between 2020 and 2024, as well as funding and building 40 new hospitals over the next 10 years. 
Labour also pledge to increase funding, however by 4.3% and propose to end and reverse the privatisation of the NHS. They also plan on spending £1.6 billion extra per year on mental health. 
The Liberal Democrat manifesto promises to increase funding for NHS England by 3.8%, which would come from the 1% income tax rise, and plans to develop a health and care tax. All parties are committed to hiring more GPs and reducing waiting times. 
The Brexit Party want to ringfence the NHS budget whilst protecting it from privatisation.
The Greens wish to increase spending by £6bn per year whilst rolling back privatisation.
Education
With regards to education, the three main parties: Conservatives, Labour and Liberal Democrats are committed to reversing the cuts in per-pupil spending. For higher education, the Conservative party plan on assessing interest rates on student loan repayments and propose a Shared Prosperity Fund to match the funding that would be lost through leaving the EU; £500m of this fund would be used to support disadvantaged people. The Labour Party wants to abolish university tuition fees and bring back maintenance grants whilst developing a new approach for funding higher education. 
The Liberal Democrats plan on reviewing financing for higher education and restoring university maintenance grants for the most disadvantaged students. 
The Greens are pledging to increase spending by at least £4bn a year whilst reducing class sizes.
The Brexit Party promise to abolish student loan interest and expand school choices for parents.
Security
In the field of security and policing, all parties are committed to reversing the cuts to police numbers. Conservative and Labour manifestos pledge to hire over 20,000 new police officers. 
The Labour party wants to reform the current policy funding system and wants to increase police training on sensitive issues such as domestic abuse. 
The Liberal Democrats pledge to spend an additional £1 billion on community policing, with a 2% pay rise for police officers. They also want to replace police and crime commissioners with accountable police boards. 
The Brexit Party have pledged to increase police numbers and target county lines drug dealing and maintain the UK's NATO commitment.
The Greens promise to reduce the number of short-term sentences and enchance rehabilitation projects. They also promise to invest in youth services.
Tax, Environment & Workers' Rights
The Conservative Party have proposed modest tax changes, whilst Labour and the Liberal Democrats have proposed significant tax increases. The Conservatives have said that there will be no increases in income tax, national insurance and VAT for five years. All parties have proposed policies to strengthen worker's rights – minimum wages would increase under both Labour and Conservative governments. 
Labour plan on raising the living wage to £10 an hour for over 16s, eliminating zero hours contracts and creating a Ministry for Employment Rights. 
Whilst the Liberal Democrats will conduct an independent review of the living wage and ensure that all government departments and agencies adhere to this. 
They also propose creating a Worker Protection Enforcement Authority. Labour propose nationalising the major sectors of rail, water, energy and mail.
On the Environment and Climate Change, all parties have committed themselves to achieving net zero carbon emissions: for the Conservatives in 2050, Labour in the 2030s, Lib Dem by 2045 and the Green Party by 2030.