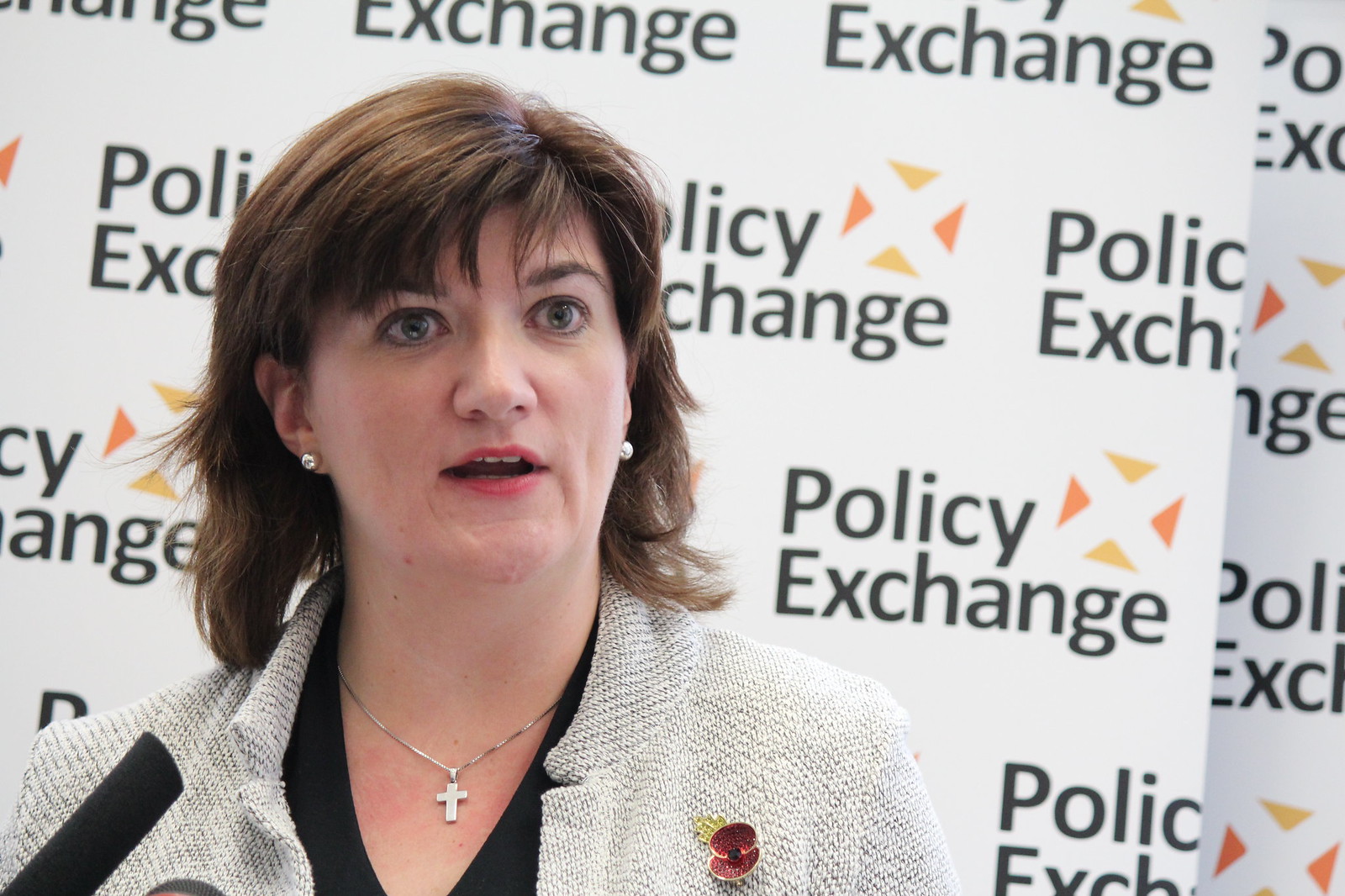 Writers Aneesa and Alex report on the talk given by Conservative MP Nicky Morgan.
On October 10th, the University of Birmingham Conservatives hosted a talk with special guest Rt Hon Nicky Morgan, who is the Secretary of State for Digital, Culture, Media and Sport.
The event started with Mrs Morgan giving a brief introductory speech where she highlighted aspects of her current role as Secretary of State for Digital, Culture, Media and Sport and how it contrasts to her previous cabinet roles such as Chair of the Treasury Select Committee, Secretary of State for Education and Minister for Women and Equalities. She also spoke about what it means to be an MP in a time when it is 'fascinating' to be involved with politics. 
Following her introductory speech, Mrs Morgan took questions from attendees on a wide range of topics including Brexit, private schools and young people's participation in politics.  
One of the questions she received from a student was regarding Brexit and the possibility of a no deal scenario. Mrs Morgan stated that while a no deal Brexit is 'not [her] ideal,' she has accepted that a 'no deal Brexit may happen.' Regarding Brexit, she also outlined how the last three years have been 'the most testing [she] has ever been through' and that she has found it 'difficult' watching friends leave the party. 
Another question that was asked of Mrs Morgan was concerning the debate around whether private schools should be abolished and whether there should be a cap on the percentage of students accepted into universities who come from privately educated backgrounds. Mrs Morgan stated that she wanted to ensure that 'everyone has opportunities' and that she is keen for the party to 'lift everyone's standards' regarding education.
Mrs Morgan was also asked about how to engage young people in politics and with the Conservative Party. When asked why she thinks not many young people engage with the Conservative Party, she stated that it's because what and how they present 'doesn't resonate with a lot of [young] people.' Mrs Morgan also highlights how young people in the contemporary age are a 'savvy generation' and thus some things that the party says will 'not resonate.'
Michael Curzon, President of the University of Birmingham Conservative society, who organised the event said: 'We were delighted to host Nicky Morgan MP and were pleased so many turned up to listen. Nicky has had a wide and interesting political career, and came across as both genuine and honest (a rarity in our current climate). We hosted the event to give students at the university a chance to question the current government's plans – Brexit and beyond – and were pleased to see members from various parties turn up to discuss events.'