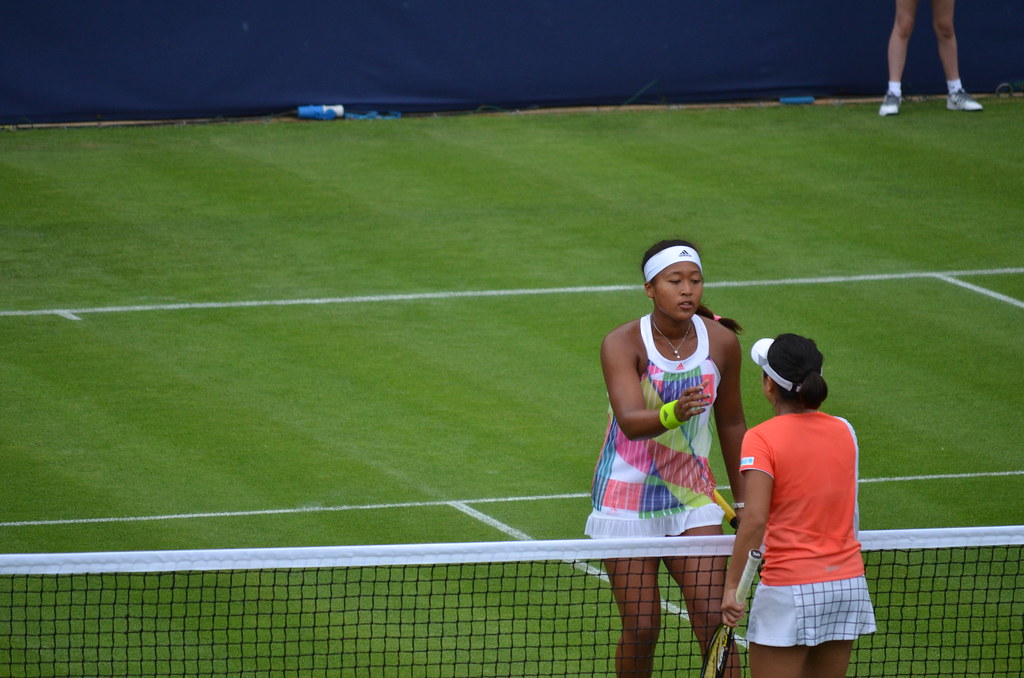 Sport Editor Oscar Frost supports an increase in provisions for athletes struggling with their mental health, after Naomi Osaka's French Open withdrawal.
Barbora Krejčíková stole the show at the French Open, defeating Anastasia Pavlyuchenkova to take home the women's title. This win, however, was overshadowed by the absence of the outstanding Naomi Osaka due to mental health issues in the later rounds. Osaka pulled out from the tournament having been fined $15,000 for not speaking with the press. As the highest paid female athlete in the world, as well as the first Asian woman to top the worldwide rankings, she was a huge miss for the tournament. Osaka has since confirmed that she woukd not be taking part in Wimbledon this year due to her ongoing mental health issues, which has been met with a varied response.
Unsurprisingly, Piers Morgan has weighed in strongly on the issue, accusing Osaka of being "a spoilt brat" with an over-inflated ego in an eye-catching article for the Daily Mail. He drew parallels with Meghan and Harry's use of mental health to silence negative media against them. I believe this is not the case.
Careers as professional sportspeople are fickle by nature. The threat of a physical injury has always been there, but mental injuries have only been recognised as a threat to performance in recent years.
Osaka is not the only athlete to realise that the preservation of mental health should be high on the agenda for sportspeople. Indeed, Serena Williams spoke out about how anxiety caused her to lose games in an interview for Vogue in February.
Tennis is a mental battle as much as a physical one, with players having to be in peak mental shape throughout the match, so it comes as no surprise that even a player as successful as Williams could be thrown off by her mental health. Williams did admit that her anxiety seemed to dissipate with the birth of her daughter, but that is not to say that her mentality has been inarguably stoic since. Her explosive argument in the 2018 US open final only confirms the fact that a players' mental struggles can change season-on-season.
The fact that Williams had a row with an umpire reflects just as much on the pressurised systems of modern sport as it does on her mentality. Top players are required to be questioned after their game regardless of the result, meaning that the prospect of explaining losses can never be far from their minds while playing a difficult match.
Osaka is undoubtedly one of the best female tennis players in the world currently, so it is no surprise that she should be feeling similar pressure to that of Serena Williams in 2018. Her victory in the Australian Open earlier this year only confirms that she is currently in the physical shape to perform well at tournaments. So, arguments that she pulled out in fear of losing are difficult to justify.
A very refreshing sight to come out of the situation has been the support from Japanese sportsmen and sponsors. In particular, Toshihisha Tsuchihashi (the executive director of the Japan Tennis Association) voiced his support for Osaka, putting her mental health first.
The idea of mental health breaks is also proliferating in other sports arenas. The New England Patriots' Josh Gordon faced a suspension as a result of missing fixtures in the 2018 NFL season. Kevin Love, a basketball player for the Cleveland Cavaliers, has also written about his struggles with panic attacks and therapy alongside his basketball. With these other players in mind, Osaka seems far less of an anomaly in struggling mentally with the demands of professional sport. What we can hope, however, is that there is a positive trail being created for other athletes to ensure they receive the necessary support for their mental health, and are not punished for doing so.
---
Like this? Check out more from Redbrick Sport:
England's Real Chances of Glory in the Euros