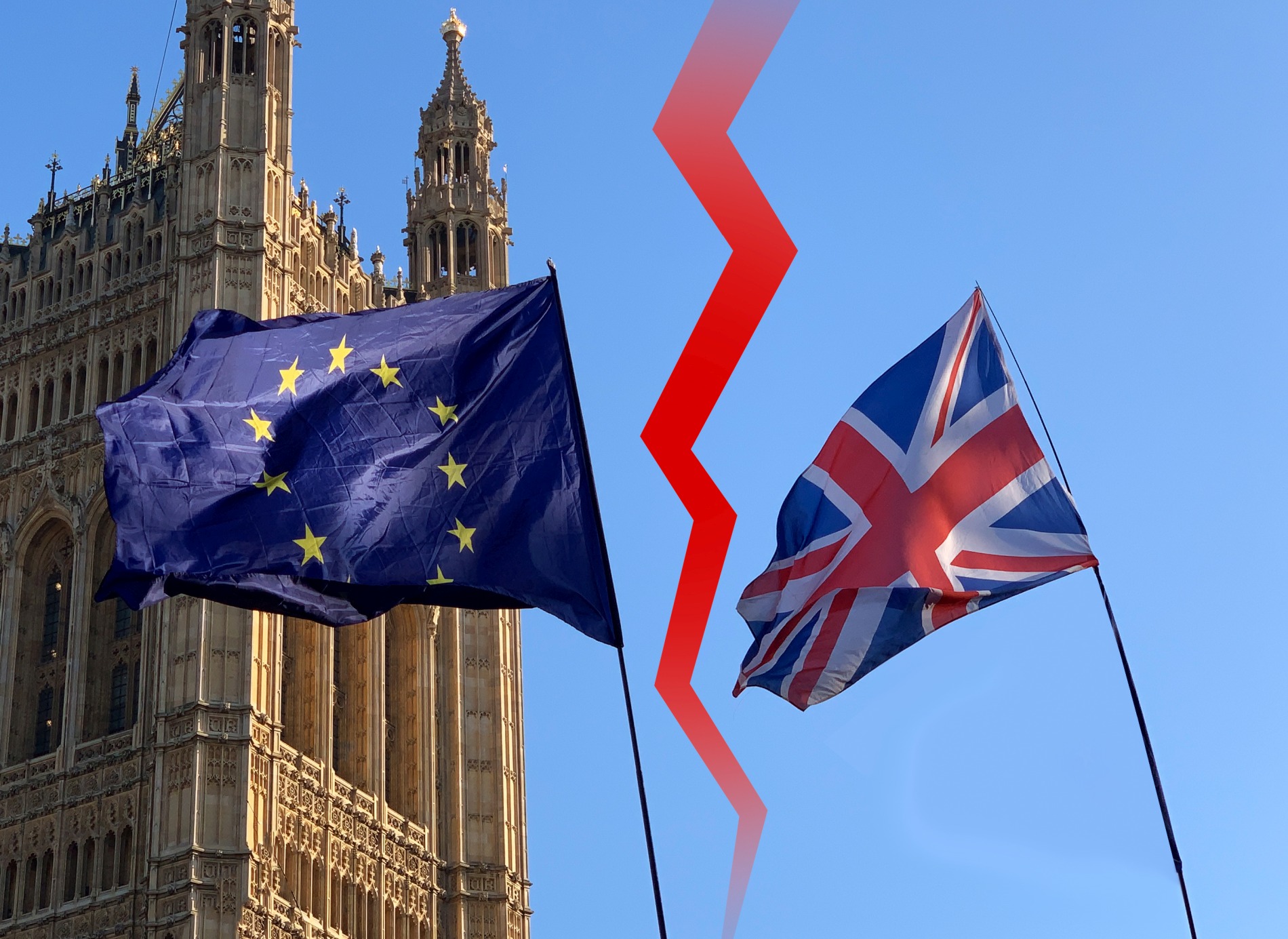 Britain unveils new 50 pence coin as a result of Brexit, but there is debate over the negation of an Oxford comma
The unveiling of the royal mint's commemorative Brexit 50 pence piece has caused outrage amongst grammar enthusiasts due to the absence of an Oxford comma.
An Oxford comma is included in a list of more than three items before the final 'and.' If one was putting together a shopping list, for example, it would read: cheese, apples, and chicken.
The message on the new Brexit 50p, however, reads: 'Peace, prosperity and friendship with all Nations.'
This debate has been raging amongst writers and academics for many years. Between those who believe the punctuation is outdated and should only be used when clarity is needed, pitted against those who believe it to be imperative for the sake of grammatical consistency.
Sir Phillip Pullman – author of the His Dark Materials series of books – has called for a boycott of the coin over the issue as he and the editor of the Times, Stig Abell, are supporting the use of the comma.
However, notorious grammar and etiquette enthusiast Jacob Rees Mogg – Leader of the House of Commons – takes the opposite view, as he has since suggested that the Oxford comma is now 'Otiose.' 
Around 3 million coins have been minted to mark Britain's exit from the EU on Friday 31st January and people have been expressing what they intend to do with them if they happen to come across one.
Ardent remainers are proposing the drawing of a love EU with permanent marker on their coins whilst some have also suggested donating theirs to charities. Anita Sethi – a Guardian journalist and critic – for example, has tweeted 'I'm donating any #Brexit50p coins I receive to charities designed to stop hate & racism.
'If we all did the same we could raise £5 million to combat the rising hate & racism #Brexit has unleashed.'
Despite being relatively few in number, there are also those condoning the minting of these coins, which are marking a landmark moment in the country's history. Alasdair Stewart, for instance tweeted 'for every remoaner complaining about the #Brexit 50p, can I remind everyone that we had a 50p in 1973 to celebrate us joining, and another in 1998 to celebrate 25 years of membership and our Presidency. We mint coins to recognise occasions. 31st January is a pretty big occasion!'
The comma debate clearly only constitutes a very British and trivial part a wider debate, a continuation of the Brexit debate itself. The minting of this new coin shows how easy it still is to provoke passionate views regarding the country's EU exit.
They are not disappearing any time soon, especially as the country now embarks upon a year or more intricate trade negotiations.