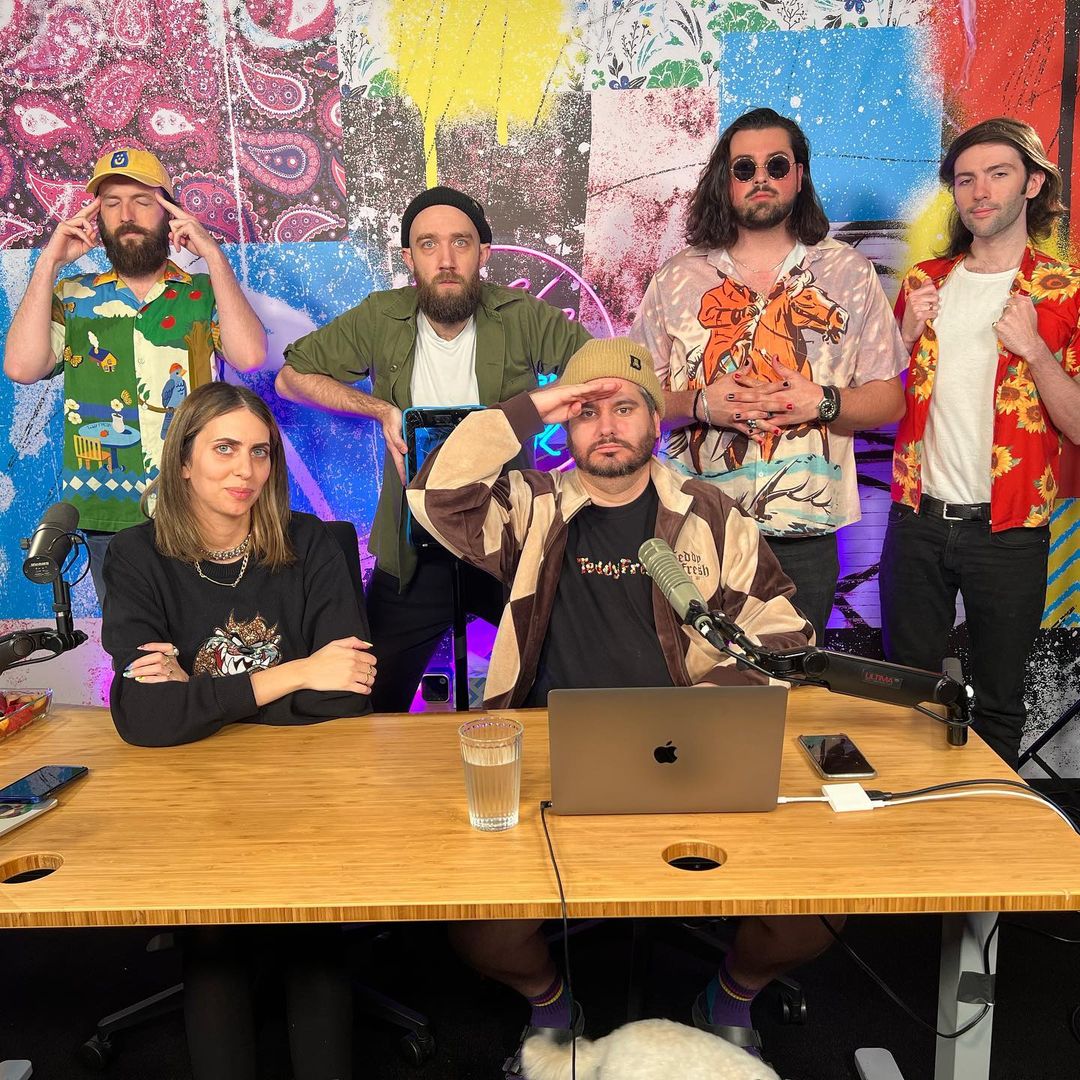 Culture Writer Kit Parsons praises the H3 Podcast for its entertaining perspective on internet culture and conducts a mini-interview with one of the stars of the podcast, Gary Klein
The H3 Podcast is one of the biggest podcasts in the United States, hosted by Ethan and Hila Klein and supported by their crew (Zach, the sound technician deserves special credit for his perfect timing of soundbites, creating some great moments). They have four regular weekly shows in; H3TV, Off the Rails, After Dark and Leftovers, which is co-hosted by popular Twitch streamer Hasan Piker. On the podcast, they cover a range of topics from internet culture to politics, usually in a relaxed and fun environment.
I really enjoy watching the podcast and I look forward to each new episode. Although I am not usually interested in internet culture or celebrity 'beef', the way Ethan, Hila and the crew combine to produce a thoroughly entertaining show, without fail, ensures a very enjoyable viewing experience.
One of the H3 Podcasts most popular shows – 'Frenemies,' co-hosted by Trisha Paytas – ended earlier this year. 'Frenemies' would regularly bring in near to five million viewers. The end of such a popular show may leave many podcasts in a rut, and lead to a struggle to fill the void. Klein's response, however, was to switch the slightly dramatic 'Frenemies,' with 'Families.' 'Families' was a similar show, although instead of it being co-hosted by the dramatic Paytas, it was co-hosted by Ethan's mum, Donna Klein, whilst also featuring his dad, Gary Klein. Although 'Families' did not pull in the same level of viewership as 'Frenemies' did, I would argue that it was a much more enjoyable and positive show. It was wholesome and entertaining. 'Frenemies' certainly was not always wholesome, to say the least (though that is not to say that any blame lies with Ethan).
Some of my highlights from 'Families' would include Ethan detailing his experiences of his dad Gary destroying beach balls which were being thrown around at baseball games, Donna expressing her passion for butterflies, the 'Families Feud' episode, and Gary teaching Ethan how to shave. Although Families would still deal with similar topics to 'Frenemies,' in the realm of internet culture and 'beef', it did so in a much more positive and wholesome way, making for, what I would say, a much more enjoyable viewing experience.
'Families' was however only intended to be a temporary one-off show, after the dramatic end of 'Frenemies.' Despite this, due to its popularity, it ran for ten episodes before Ethan decided to cancel it, in order to protect his parents from the darker side of the internet. Although I miss the show, I understand and respect Ethan's decision to end the show on a high, and with hindsight, I think it makes the episodes of the show we got even better.
In order to learn more about what it was like to be involved with 'Families,' I spoke with one of the stars of the show, Gary Klein.
What was your experience like on 'Families'?
I went into 'Families' as kind of a reluctant participant, especially being on camera. As a result, I did the first few podcasts as a wise cracking voice off camera. I then agreed to have a camera showing my old boomer face. It's fun being recognized around town, although here in LA, everyone is (or thinks they are) a celebrity. My wife [Donna Klein], the co-host, was fantastic, and turned out to be a natural on camera. It's a tough job, but somebody has to do it.
And are there any plans for a 'Families' reunion episode?
As far as a reunion, my wife is constantly pushing for it. We're in negotiations for some type of holiday special, so fingers crossed, and stay tuned.
It is encouraging to hear that Gary enjoyed his time on the show, and it is especially good to hear that a reunion episode may be in the works. I would like to thank Gary for answering my questions, as I always found him very funny on the show. I would argue that his off-the-cusp comments are a large part of what made the show so enjoyable.
'Leftovers' was the show to take the slot of 'Families' and provides an interesting insight into some political issues, albeit from the trademark humorous perspective of Ethan Klein and the H3 Podcast. Although I miss 'Families,' once again, Klein and his crew developed another great show to fill the slot. You can watch the H3 Podcast four times a week for all of their different shows. I would definitely recommend giving it a go, and be sure to keep an eye out for the 'Families' reunion episode.
You can find Gary on Cameo and Twitter.
---
Enjoyed This? Read More from Culture here!
Book Wormhole: Skin of the Sea
Comedy Show Review: Andrew Bird – Invincible