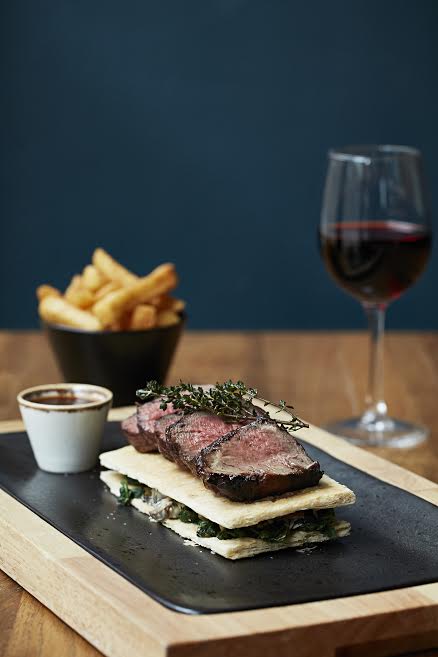 Food & Drink's Evangeline Hunt gives us the heads up for Bar + Block's fab deal for World Malbec Day
What better way to indulge on #winewednesday than by celebrating World Malbec Day on Wednesday, 17th April with Bar + Block Steakhouse, who are giving diners a free glass of Malbec with every food order.
Enjoying a meal out provides the perfect revision break after a long day in the library, and what better way to make it budget friendly than a complimentary glass of Steakmaker Malbec. 
This purple-skinned grape produces one of Argentina's leading exports, which is growing in popularity globally. Malbec tends to be both soft and full-bodied, dark in colour and easy to drink – my absolute favourite red wine. A fruity red with drying tannins, Malbec can even develop a sweet tobacco taste as it ages in the barrel.
Malbec goes down particularly well when paired with beef, which makes a trip to Bar + Block an even better idea. Their new spring menu features premium cuts of steak which have been aged for over twenty-eight days and are hand cut on site – meaning you can cater the size of your steak to your appetite. The menu also features a deluxe homemade beef burger with all of the trimmings, as well as a veggie halloumi and courgette option. The chunky chips are triple cooked in beef drippings, whilst also offering sweet potato or halloumi fries.
A trip to Bar + Block Steakhouse is the perfect way to wine down this Wednesday, so don't miss out on that free glass of Malbec. Any excuse for wine!