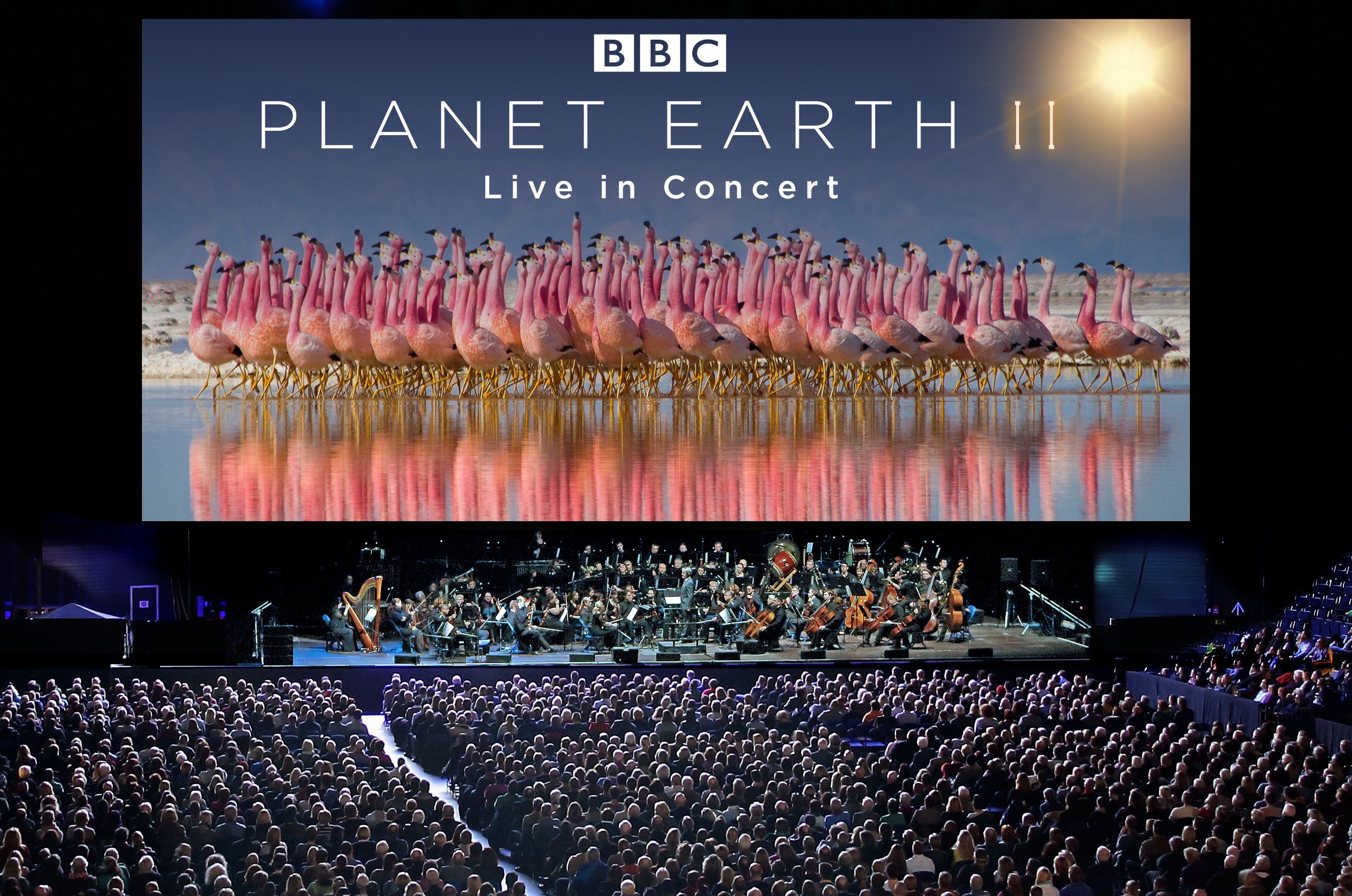 Life & Style editor Frankie Rhodes eagerly awaits next year's tour of Planet Earth II: Live in Concert
With youth climate strikes taking place all over the country, we're finally understanding the vital need to take care of our planet, and the catastrophic consequences we could face if we fail to take action. Perhaps the archetypal figure leading this discussion is David Attenborough, bringing nature to life with award-winning shows such as Blue Planet, Dynasties and the most recent Netflix series Our Planet. We're mesmerised by the stunning scenery, delighted by the cuteness of furry animals, and humbled by the important environmental messages. And next spring, there's a chance to witness the footage we love not from behind a TV screen, but from within an atmospheric concert hall.
Planet Earth ll: Live in Concert will be touring the UK and Ireland throughout March and April next year, showcasing stunning footage from the show, accompanied by an 80-piece orchestra. Scenes will be specially selected and presented in 4k ultra-high definition on a huge LED screen, making the predators all the more gruesome and the sunsets all the more spell-bounding.
Music will be presented by the City of Prague Philharmonic Orchestra, led by conductor Matthew Freeman and created by Bleeding Fingers Music. We've all heard the spectacular climatic strings as a dolphin leaps into the air, and the playful beats serenading an exotic birds' dance to impress his mate, but this time, you could be hearing every aspect of it live.
Composer Hans Zimmer has previously worked on Gladiator, Insterstellar and Blade Runner 2049, but describes Planet Earth ll as 'filmmaking at its absolute peak' with 'some of the most emotional, epic, fragile scenes I've ever witnessed.' The difference, perhaps, with writing music for a show like Planet Earth ll is that all of the action is real. There are no special effects, no stunt men, just nature doing what it does best, and that's what makes the show so amazing.
This arena tour will also be hosted by science and natural history presenter Liz Bonnin, who has previously presented programmes such as Blue Planet Live and hosted events like the Natural History Museum's Wildlife Photographer of the Year Awards. Scouring the oceans last year with her BBC Documentary Drowning in Plastic, Liz is at the forefront of environmental activism, maintaining the didactic aspect of Blue Planet ll.
With two dates in London, including a matinee performance, and a visit to Birmingham's Resorts World Arena on the 3rd of April, this tour is a vital date for your diaries next spring. If you love music, TV, the environment (or perhaps all three), there's no better place for a night of entertainment. And beyond anything else, you'll get to see that excruciatingly tense scene with the baby iguana fighting for its life against the deadly racer snakes.

Tickets for Planet Earth II: Live in concert are available now here.