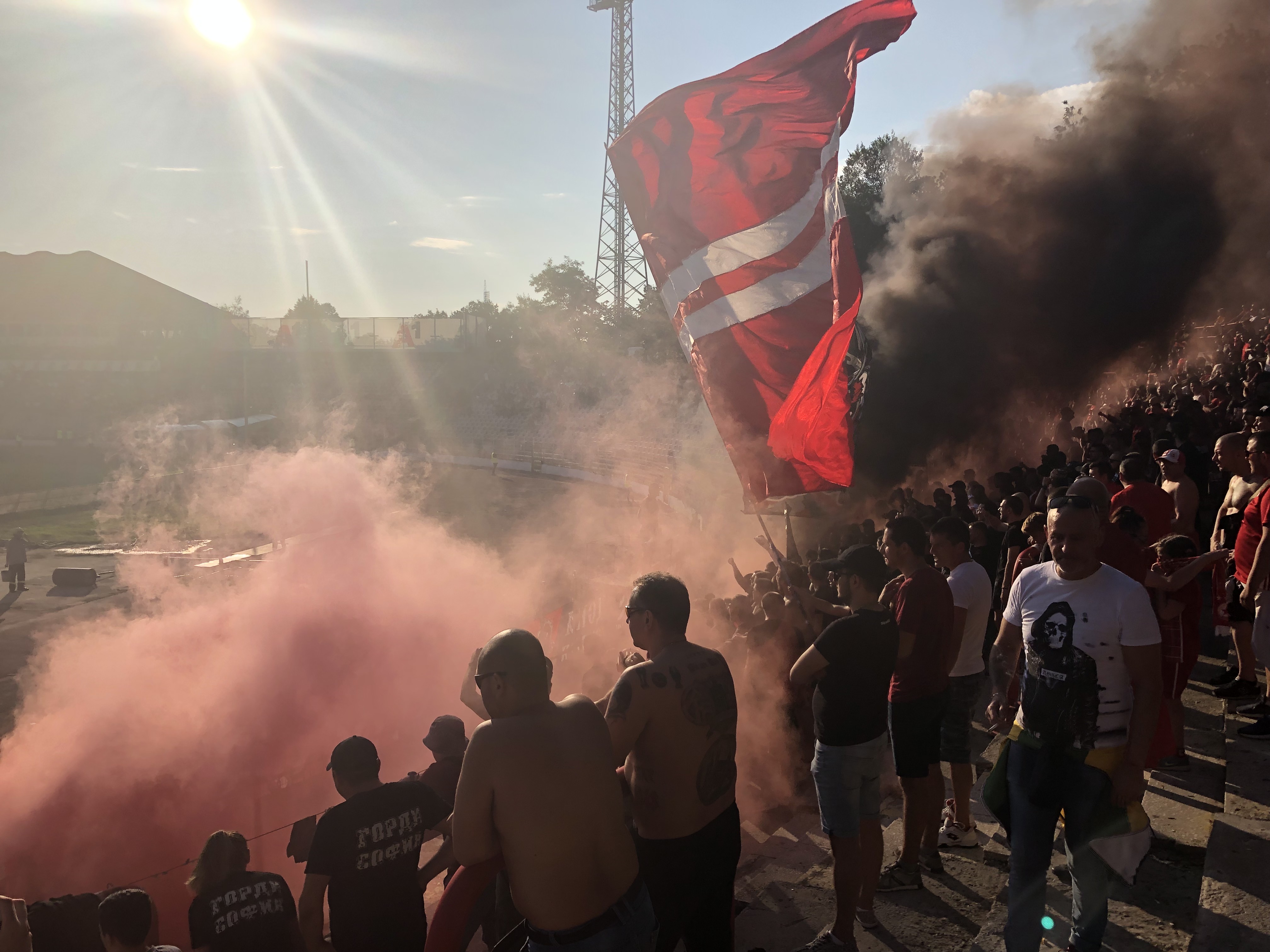 In the wake of recent unsavoury incidents, Jack Wooldridge demands football's governing bodies to remove racism from the sport once and for all
England's 6-0 thrashing of Bulgaria in their Euro 2020 Qualifier was overshadowed by abhorrent racism from the home supporters. This incident is not an isolated one – it is symbolic of the grave issue of racism in the sport, which continues to take place at all levels. There is a pattern of racially-motivated incidents emerging in UEFA competitions and the organisation has not dealt with them effectively.
UEFA have repeatedly pledged to eliminate intolerance, cooperating with anti-racism organisations, and launching several initiatives. Recently, it embarked on its #EqualGame campaign to further promote its vision that everyone should be able to enjoy football regardless of who they are and where they are from. Whilst initiatives have increased public awareness, their messages go unnoticed by some supporters. UEFA has to do more than this if it wants to combat racism in football.
In 2009, UEFA introduced 'The Three Step Procedure' to assist referees in the handling of in-game racist incidents. It provides the referee with the ability to halt the play on two occasions due to racist behaviour. If it continues, the referee can abandon the match. The England-Bulgaria game was the first time UEFA enacted the protocol, helping to control the concerning situation. However, the fact that it gives supporters three chances is pitiful and needs to be revisited. Kick it Out have also questioned why the players were not sent to the dressing room during step two and why step three was not enforced as abuse continued in the second half. If this procedure is to be used, it must be approached with consistency and leadership by the officials.
The sanctions for racism have also been light in the past. Whilst players receive a 10-match ban for racism, the punishments do not go far enough for clubs and their supporters. First offences result in a partial stadium closure and a fine. How can a partial ground closure be effective? Bulgaria's Vasil Levski Stadium was partially closed due to a previous incident, yet this did not prevent the fans from racially abusing England players.
Moreover, fines cannot be taken seriously when Lazio were fined £17,300 for racism by their fans in the Europa League last month, but Nicklas Bendtner was fined £80,000 for a goal celebration back in 2012.  These sanctions are not a big enough deterrent to eliminate discriminatory behaviour in the stands. Following the recent incidents, 'Kick it Out' launched a fierce attack on UEFA's handling of racism, arguing that its sanctions were 'not fit for purpose' and calling for point deductions and tournament expulsion.
It is important to acknowledge that national football federations have failed to eradicate racism. It is still a concern much closer to home – reported incidents in England rose by 43% between the 2017/18 and 2018/19 season. It is encouraging, however, that the Premier League continues its 'No Room for Racism' campaign in addition to reviewing the investigation processes, increasing education, training stewards and putting pressure on social media companies.
Nevertheless, UEFA must set a clear example by adopting a stronger no tolerance policy towards racism. Calls for harsher sanctions need to be answered whilst UEFA must work alongside nations to find a solution to change racist cultures across Europe. In this way, racism can be kicked out of football for good.