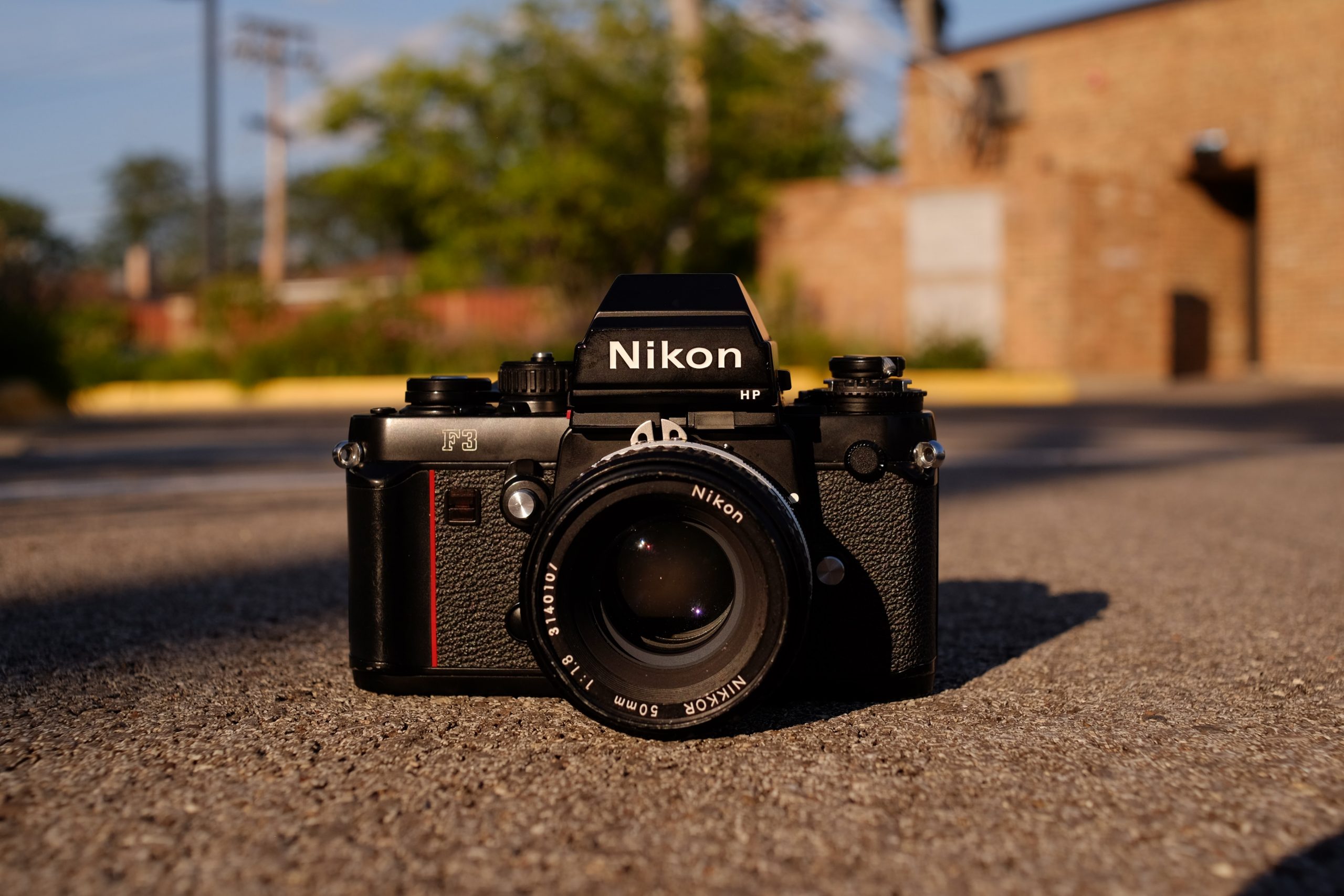 Ready or not, here they come: Film Editor Matt Taylor joins in with the worst game of hide and seek ever played, and somehow manages to survive the night
There's an incredible sense of worry in the opening seconds of Matt Bettinelli-Olpin and Tyler Gillett's Ready or Not. Not, in fact, due to the film's incredibly intense opening scene (a beautifully tense long take that clues us into just how messed up things will become), but due to the studio logo we see right at the beginning: Fox Searchlight Pictures. The more independent branch of 20th Century Fox, Fox Searchlight have funded and released some of the best movies of the past decade: Birdman, Three Billboards outside Ebbing, Missouri, The Grand Budapest Hotel, 12 Years a Slave, The Shape of Water, and Slumdog Millionaire to name but a few. This studio is indispensable, and the worry we feel comes from the possibility that, with the Disney/Fox merger now having gone through, we may not see films like this now that the studio is under the thumb of the House of Mouse. I truly hope this is not the case, as what Bettinelli-Olpin and Gillett deliver here with Ready or Not is a joyously perfect thrill ride that mixes laughs and tension superbly, is anchored by an award-worthy performance from its lead, and stands as a testament to just how important independent filmmaking is.
But let's backtrack a little first: who enjoys playing hide and seek? Not this version, I'll bet. Ready or Not centres on newlyweds Grace and Alex who, on the night of their wedding, are invited to play a game by Alex's family –a tradition stemming from the millions they've made themselves making and selling board games. When asked to pull a card from an heirloom-box to dictate what game they are to play, Grace pulls the card that reads 'Hide and Seek' – a game that results in Grace fighting for her life as the Le Domas family try to kill her as part of the game. Sound crazy? It is – and we're in for a wild ride.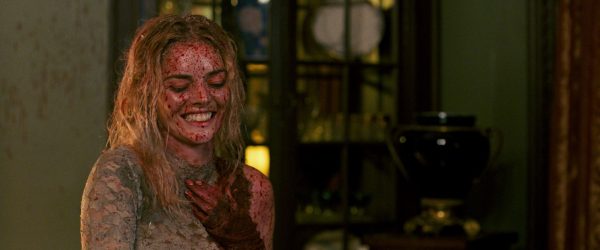 'Flawless' is a word that gets thrown around a lot – oftentimes undeservedly. But with Ready or Not, the word is truly accurate. I cannot remember the last time I saw a film of this nature executed so perfectly. But why is it so good? Let's start with the award-worthy lead performance from Samara Weaving as Grace. Weaving is incredible in the role. She stole the scene in her bit-part as Penelope in Three Billboards, and here steals the entire movie. She embodies Grace with everything she possibly can; she is a straightforward but fantastic character who is earnest, innocent, funny, and relatable, and who we can't help but root for. Her two best moments are sure to become iconic: standing in front of a mirror in a ripped wedding dress, with muddied yellow Converse on her feet, a shotgun in her arms and a bandolier strapped across her chest, Grace is unbelievably cool. Her final moments double down on this, but to say more would be an unnecessary spoiler. The amount of rubbish that Grace is put through over the film's brisk 95 minutes is scarcely believable, but Weaving carries it effortlessly. Part of that comes from Grace's relatability – haven't we all dated someone whose parents hated us? – and part of it comes from her journey. After seeing what she goes through, as well as how beautifully Weaving pulls it off, we absolutely agree with her sentiments towards the end of the film: 'Fuck your family', indeed.
That isn't to say that the rest of the cast isn't amazing – because they really are. In another movie, any one of them could be a standout. Mark O'Brien plays husband Alex with an earnest and loving humanity, while Adam Brody imbues Alex's brother Daniel with an edge that always leaves us wary of him. The elder members of the Le Domas family are not to be messed with either: father and mother Tony and Becky are played with a deliciously evil edge by Henry Czerny and Andie MacDowell, while Nicki Guadagni's Aunt Helene is simply a straight-up psychopath. Alex's sister Emilie is played for some truly hilarious laughs by Melanie Scrofano, while her husband Finch gets some fantastic fish-out-of-water moments from Kristian Bruun. Daniel's wife Charity is the only one lacking in terms of an actual 'character', but Elyse Levesque carries her off so well and with such gusto that we don't actually mind all that much.
It is also worth stating that this is not a film for the faint of heart. One of the few 18-certificate movies we see nowadays, Ready or Not refuses to compromise at all in its brutality. Something the film does especially well is to mix up this brutality between scenes that shock and scenes that amuse. When one character is shot through the hand and then accidentally puts a rusty nail through the wound, we flinch – we feel their pain. But when another character is shot through the throat with a crossbow by an incompetent shooter, we laugh – especially when a third character has to finish the job by beheading the body. The line between horror and comedy is a very difficult line to walk (indeed, many movies that attempt to walk it fail abysmally), but Ready or Not has absolutely perfect balance. The film's final five minutes are likely to leave many audience members howling with laughter – I myself had tears running down my face because of the sheer balls on Bettinelli-Olpin and Gillett to do what they do here. I cannot remember the last time I laughed so hard at a horror movie – more than 24 hours later, I am still in awe of what they've achieved. Magnificent.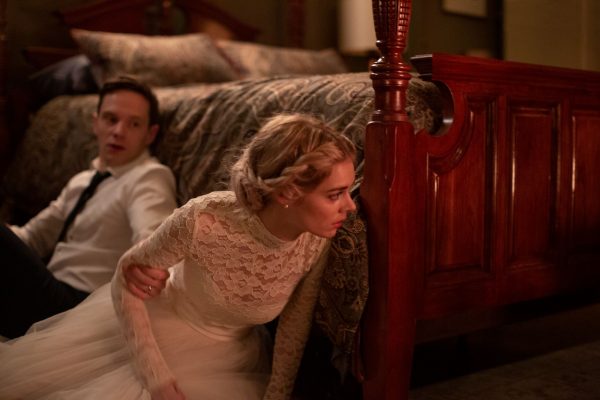 Everything behind the camera is superb, too. Bettinelli-Olpin and Gillett direct with such confidence that you'd think they'd been doing this for decades – not so. Ready or Not is only their fourth movie, and their first to get a mostly positive reception. Their direction is sure and steady, eking every possible morsel of tension out of every single scene and rarely stopping to give us a breather. Brian Tyler's score shines in these moments, working in perfect tandem with Brett Jutkiewicz's beautiful camera work to keep us firmly on the edge of our seats at all times. The film's final moments are undoubtedly its best, leaving us to revel in the carnage we have just witnessed, breathless, yet grinning with laughter.
As a whole piece, Ready or Not does everything a great horror/thriller should do, and it does so beautifully. It is absolutely one of the most enjoyable movies of its kind in God-knows-how-long, and we are left only to pray that Disney keeps investing in films like it. Wickedly funny and endlessly creative, this is a movie that demands to be seen – I promise you will not regret doing so.
Verdict:
Ready or Not is certainly not a film for everyone. Having said that, if you can handle the blood, the guts, the gore, the tension, the astonishing lead performance, the superb backing cast, the uncompromising brutality, the edge-of-your-seat thrills, the endlessly devilish creativity, the jet-black sense of humour, its incredible entertainment value or its sheer rewatchability, then you won't go far wrong: Ready or Not is, indeed, flawless.
10/10
Ready or Not is in cinemas now.
Images TM and © Twentieth Century Fox Film Corporation. All Rights Reserved.