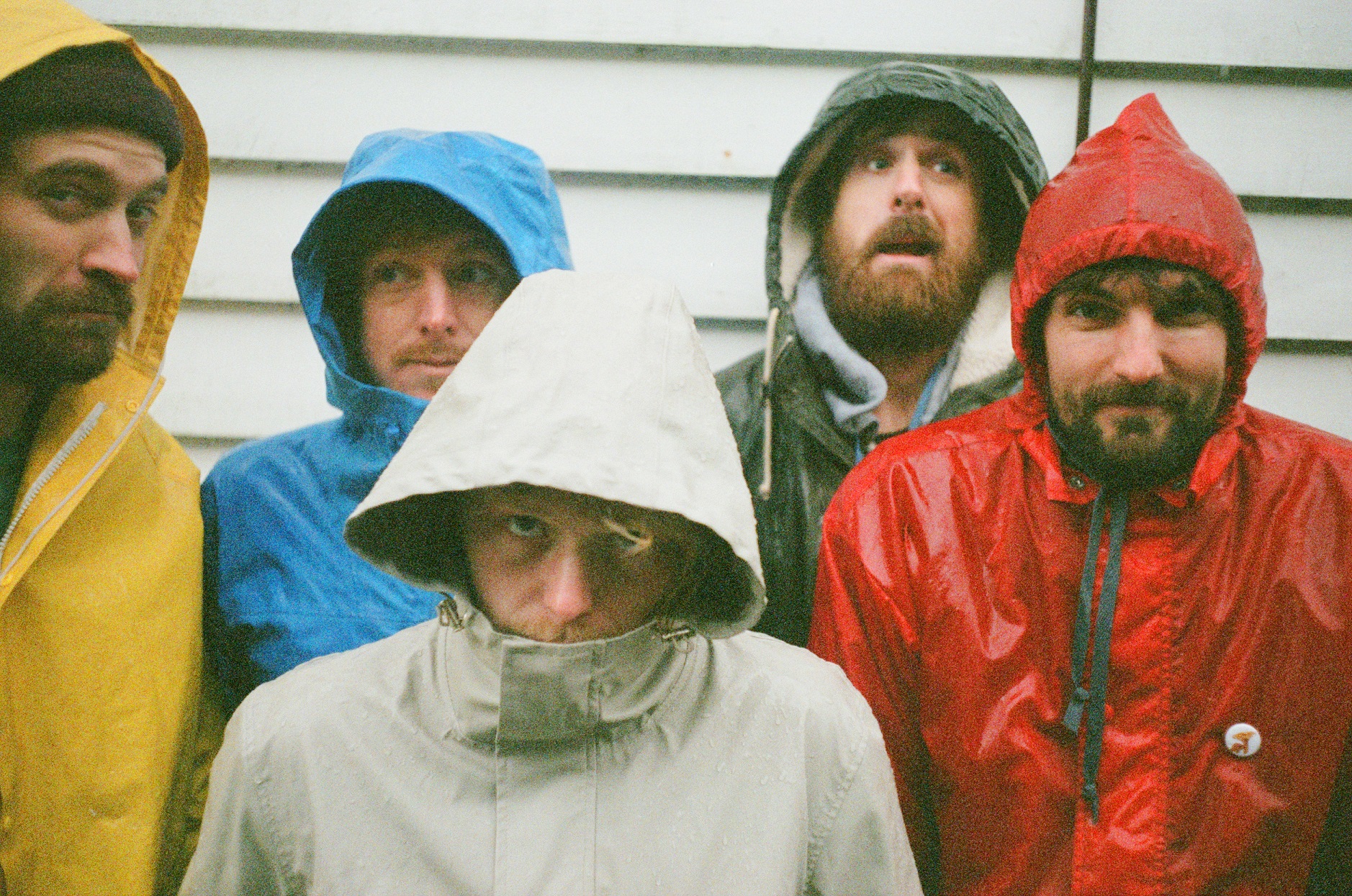 Emily Modaresi talks to Chris Newnham of Plastic Mermaids ahead of their next album
Music writer Emily Modaresi managed to chat via email with one fifth of the Plastic Mermaids, guitarist Chris Newnham, to learn more about the band and their upcoming album. The five-piece ensemble hailing from the Isle of Wight is composed of brothers Jamie and Douglas Richards on vocals and synths, alongside Chris Newnham on guitar, drummer Chris Jones and bassist Tom Farren.
The band have been steadily releasing work since 2014 with their debut EP Dromtorp, following up with EP's, Inhale The Universe (2015) and Everything Is Yellow and Yellow Is My Least Favourite Colour (2016). The band's first full LP, Suddenly Everyone Explodes, which includes the recent cosmic releases '1996' and 'Floating in a Vacuum', is set to release May 24, 2019. The band have recently sold-out every show on their spring 2019 UK South Coast run, ready to play a handful of gigs and festivals across the UK in the upcoming months. Keep an eye out for band who will be gracing the stage at Birmingham's Sunflower Lounge September 30th, 2019.
Chris explained to me the origins of the band, 'I met Tom when I was 4 – he was my next-door neighbour, randomly', jokingly adding 'we didn't play music then, but he took pity on me and we built homes for woodlice'. Chris goes on to say how the rest of the bandmates met at music college and started their music together there. After mentioning to Chris I could hear certain influences on their sound such as Tame Impala, Bowie, and The Flaming Lips, I enquired into any particular artists they may draw inspiration from, Chris replied, 'well you have just mentioned four of my favourite artists so that's good, I would say growing up for me, personally, my dad would put on a lot of rock music which kinda got me into guitar and I guess you are always influenced by your parents' music taste, Fleetwood Mac is the best, and if you disagree you are wrong'. With clear influences from the classics I asked Chris if he could be transported to any era and headline a musical festival of his choice where would he play, he put, 'Just the 70's in general – I wouldn't say no to playing some of the rad interesting places that Pink Floyd played. I would pretty much copy them I think!'.
Chris goes on to talk to me about the bands exciting interaction with The Flaming Lips' Wayne Coyne who was seen enjoying their set at Bluedot Festival last year. A big fan of the band, Chris noted, 'he was watching which was nice and gut-wrenchingly nervy (well for me at least). When one of your heroes watches your band it's a strange mixed feeling… He liked it, which was rad. Yeah Jamie (Neon Egg) is making a rad pedal and he spoke to Wayne about it and he found it really interesting, so he's sending him one!'. On the topic of their live shows, known to be wild and unpredictable, I was eager to find out where this psychedelia stemmed from and whether or not they have certain visual concepts in mind when writing that they wish to later translate onto stage. Chris explained, 'I think we just try to make live as different and interesting as possible. Whether that's rad lights or projections, or both, I think generally when you play to visuals, even if you are not intending to, a vibe definitely translates. That's the great thing about combining both', noting how 'Luiuli' is his favourite to perform live, 'it gets me with the lyrics and the way it builds. The energy at the end of that track is frightening sometimes'.
Chatting about the bands self-built analogue studio, I wondered the reasoning behind their bold choice of music
production, Chris put, '(Jamie) worked out that rather than buying lots of expensive analogue gear you can just build it ha ha! Well, that's what he says – I wouldn't have a clue. He shows me diagrams of circuit boards and wiring that bamboozles me. I guess just find out what works for you. What we've learnt is that there are pros and cons regarding both. I guess it's just working out what sound you want, and which way gets you there best'.
In regard to the bands upcoming album Chris noted 'there wasn't any intentional theme, but, looking at it, a lot of the songs have a spacey vibe and are about looking at the digital world we live in I guess. But then I would say that some are pretty heavy and lyrically touch on a range of things between loss and death. But then there are also casual references to pop stars (just for the sake of rhyming really), so it's a haphazard mixed bag'. Wondering how the bands' song writing process takes place, I asked whether there was a particular time or place they felt most creative. Chris jokes, 'None at all – ha ha. Either it's a demo one of us has brought to the table, or an idea, like on piano, or a jam, the haphazard vibe continues really. I know Doug always feels creative when he's surfing – he has lyrics and melodies just pop into his head. It's quite hard to write it down while you are surfing though so who knows how many bangers have been dumped just off the beach at Freshwater Bay (on the Isle Of Wight) eh?'.
Revisiting some of the Plastic Mermaids recorded live sessions, I noticed clear operatic and classical influences. I asked whether or not Plastic Mermaids intentionally like to cross genres and if any of them were classically trained themselves; Chris wrote 'Yeah totally – Doug In particular loves classical music. I remember when I first went out and got drunk with Doug we all crashed at his and his alarm clock was Classic FM, which was quite pleasant. But yeah Doug reads music really well so I guess you could say classically trained, and yeah there's some string players we love to get involved with some of our tunes – it's a passion of ours to cross genres'. Alongside their operatic influences, I was keen to get to know more about the behind-the-scenes production of the band's trippy music videos, Chris impressively informed me that 'everything is done by us! Hopefully people like them. Doug has made the video for the next release and has put in a lot of hours (and I personally reckon it's the best yet). I would say we are control freaks, so doing it ourselves seems the only way!'
After such successes, I asked the band to reflect on their career so far and reveal their best moment together, Chris put 'for me playing at the End Of The Road festival last year. That gig was such a moment for me – a massive, captivated audience is the best and I kinda thought, maybe we are actually doing something right?!' And when the band aren't making pedals for the Flaming Lips or dreaming about Pink Floyds intense visual sets, Chris simply put, 'Jamie, Chris and Doug love surfing, Tom loves reading, I love running'. Plastic Mermaids' music, like their name, is bursting with originality. Be sure to head down to catch the band play Birmingham's Sunflower Lounge this September.
Plastic Mermaids next album Suddenly Everyone Explodes is set to be released on May 24th.