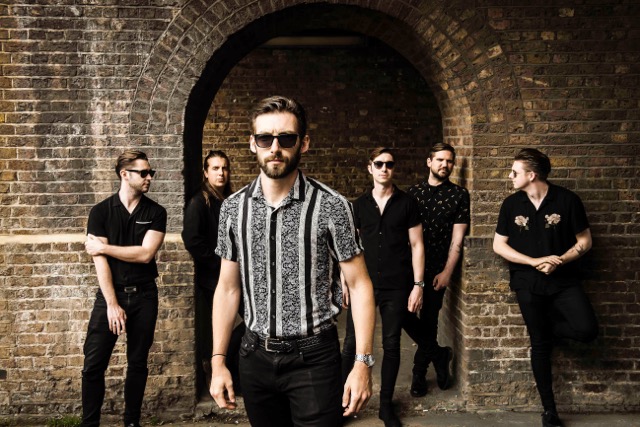 Music Editor Gemma Elgar chats with Fran Doran of Red Rum Club prior to their Birmingham gig at the end of the month
After their three singles and countless live shows, Red Rum Club released their first full-length album Matador early this year. Following this, and in advance of their Birmingham gig at the end of September, I was fortunate in being able to have a brief interview with Fran Doran, the lead vocalist of the band.
First off, congratulations on the success of Matador! You're relatively new to the scene with your debut album only being released at the start of this year, and it's been incredibly well-received – what's this take-off been like for you?
We always had confidence in ourselves and our songs but you still never know how something is going to be received. It's humbling for us to play shows to people singing the words back to us!
You've gone for such a unique vibe with the sound of your music, the whole Spanish-infused rock thing. What inspired this? Was this the plan from the beginning?
We spent years (like most lads in bands seem to) trying our hardest to be the Arctic Monkeys. Until a producer out of Parr Street told us to stop it because we're never going to be as good as them! So we decided to find our own thing instead. We always wanted a cinematic kind of sound and I suppose we found one…
What are your goals, if any, as a band? Any dream collaborations, messages you want to get out, that sort of thing?
For now, we just want to keep doing what we're doing. Writing tunes that make people happy and putting on shows that people enjoy. Keep it simple. If we build ourselves onto a high enough platform as a band then we have social and political things to say.
I also love the name of your band. Is Red Rum a Stephen King reference? Why the decision here?
We landed on our sound before we had our name. We were making fairly dark, chromatic sounding tracks and so a friend suggested we watch loads of old horror films for a keyword or reference… The Shining… Red Rum… Red Rum Club.
What's your favourite track you've created so far? I'd have to say that mine is probably 'Would You Rather Be Lonely,' although the album as a whole is really great, as well as previous singles.
Favourite tracks vary depending on which band member is asking! But we all really enjoy playing 'Would You Rather Be Lonely' live. Our crowds have turned it into our favourite to play because of how they get stuck in.
Loads of great bands from varying genres seem to be from Liverpool, including you guys – The Beatles, Frankie Goes to Hollywood, The Wombats, the list goes on. Is there any kind of solidarity, or maybe pressure, that comes with this?
We would say there is a pressure and a healthy competition. I think the successful bands of today recognise this but don't take it personally. It's not like anyone's out to get you. It's more a case of everyone's trying to be the best of a really good bunch.
And finally, what's next for Red Rum Club? Can we expect anything new from you soon?
We have this Autumn tour to focus on. And we have our new single 'Kids Addicted' to promote. In the meantime, we're planning our timelines for next year and we're always writing new music!
Thanks for the interview guys, and I can't wait to see you live in Birmingham at the end of the month!
Thanks for the questions, we're looking forward to getting back to Birmingham!
'Kids Addicted' and Matador are available now via Modern Sky UK.
Tickets for their current tour are available 
here