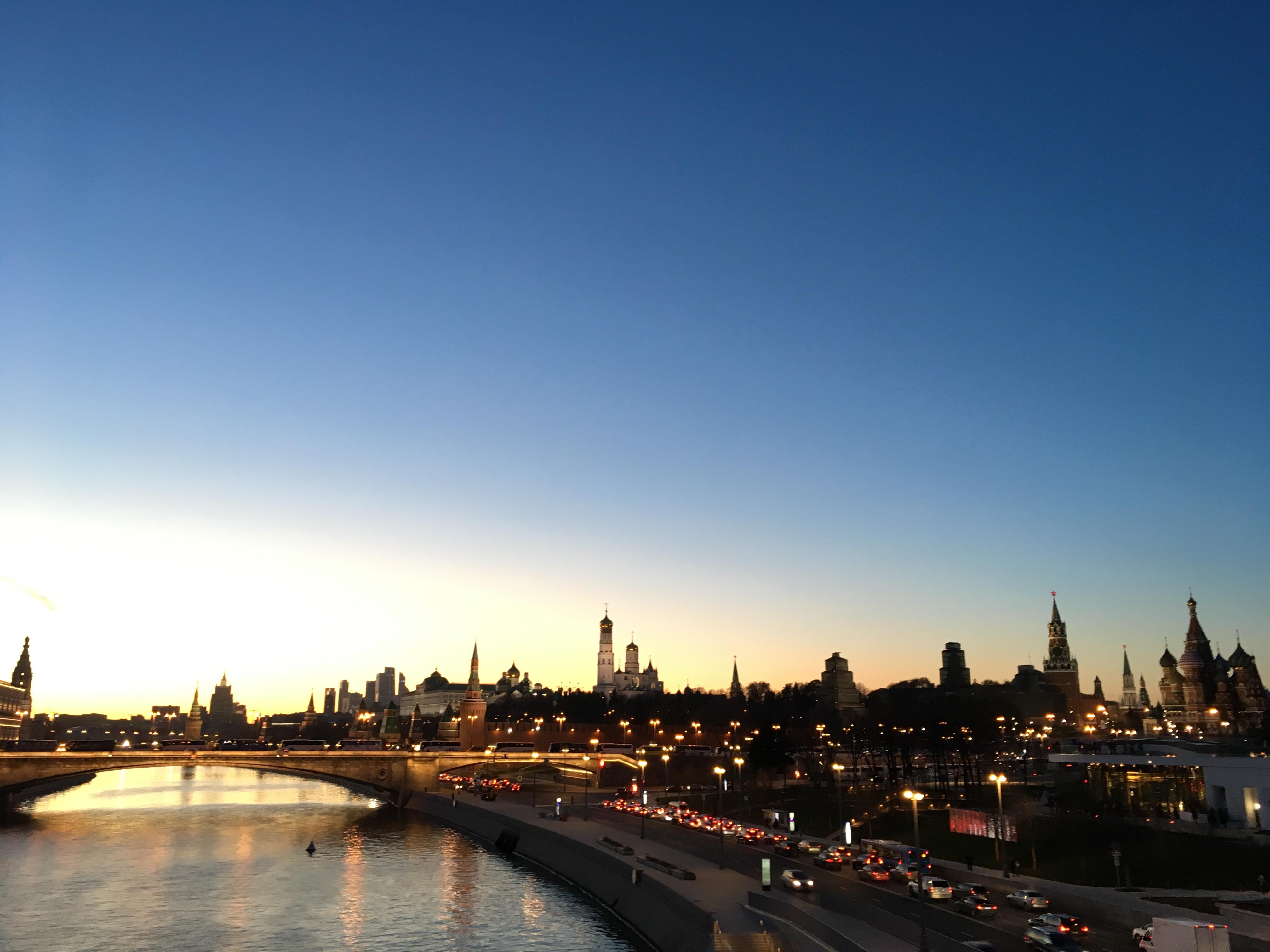 Travel Writer Imogen Burgoyne explores a reimagined idea of Russia
Even for us, the post-Cold War generation, Russia remains a somewhat mysterious, far-off land, if not something seemingly threatening. But if there is one thing that the recent World Cup did, it was to open up a window to Russia for the whole world to look beneath news headlines and instead see the incredible culture this magnificent country has to offer.
Russia is a nation that has gone through immense change in the past 100 years, the effects of which are still very much evident today. Even after the collapse of the Soviet Union, the 1990s was a period of severe difficulty for the nation, with devalued money, corruption, and lawlessness – a time which many still struggle to speak about today. The last twenty years has been a time of huge upheaval for many, and the population has been presented with a flood of opinion and advancement that was previously shut-off. Modern Russia remains a country of paradoxes with extreme riches contrasted against extreme poverty, and a capital full of splendour and luxury, contrasted with the harsh climate and struggles of life in smaller towns. Travelling in Russia gives the occasion to explore the incredible history of this nation, as well as the often referred to Russian 'soul'; a fascinating phenomenon, made up of layers of history, culture, religion, tradition, and importantly, change.
There is the widely held stereotype (propagated mostly by films filled with Russian baddies) that Russians are all grim faced and severe, however that could not be further from the truth. In reality smiles are saved for close friends and family, which means that whilst you may not see many grins out on the streets, the Russians are in fact incredibly warm people to whom hospitality is incredibly important. Being welcomed into a Russian home is like being embraced into a family, where you will be greeted with piles upon piles of food and tea and pretty much doted upon. This of course demands reciprocal respect, so as a guest one must always take a gift for the host, as well as follow strict rules such as wearing slippers indoors and washing your hands pretty much as soon as you enter the place. Spending time with 'real' Russians in a home environment is the only way to really uncover the Russian mindset and beliefs and you will be rewarded with only warmth (and probably a spread of food!).
As such a huge country it is unsurprising that every corner of Russia presents visitors with a different type of culture; from the European architecture of St Petersburg to the incredible, imposing buildings of Moscow, each city, as was well highlighted by the football World Cup, holds its own story. Kaliningrad is one such example; now a Russian exclave between Lithuania and Poland, Kaliningrad, once called Königsberg, was a part of Prussia before being annexed from Germany in 1945 and is a hugely interesting city where history greets visitors on every corner. A true Russian experience is the small-town or countryside life available to those with a 'dacha', a small wooden house, something like a French gîte, where Russians retreat to escape the city for peace and gardening. Another centre of culture to explore is the Moscow metro which is quite different to any other in the world; each metro station is uniquely designed and simply stunning, complete with exquisite chandeliers, mosaics, stained glass panels and marble columns which make commuting a lot more interesting.
Another reason to visit Russia is to get first-hand experience of all the cultural nuances unique to the Russian people. From the wearing of double denim, to weights beside prices on menus, hot drinks served with straws, and tea as a cure-all, to cultural demands and beliefs, there are many fascinating quirks to notice. Traditions play a huge role in the Russian 'soul', especially when it comes to New Year's celebrations; one family tradition is that everyone writes down a wish for the year before burning the scrap of paper so that the embers fall into the glass of champagne that is to be drunk at midnight – a somewhat bizarre yet wonderful tradition! It is not easy to blend in like a local in any foreign country, however one step in doing so is learning local customs, and that means in Moscow during winter no matter how boiling the metro may seem, one should not remove a single layer of clothing, not even a hat!
One further reason to visit Russia is that when there is a celebration, such as City Day or the Circle of Lights Festival, boy does everyone go all out! The markets in Red Square celebrating the New Year are a truly magical experience; lights, decorations, trees and bunting frosted with freshly fallen snow and overlooked by the magnificent, fairytale-esque St. Basil's Cathedral. Military celebrations and parades in Moscow are renowned around the world for being extravagant, and to us, quite a foreign idea; seeing all sorts of military weapons and machinery paraded through the capital is an intimidating sight, however the atmosphere and party-feeling is something that cannot be contested!
Travelling in Russia not only opens up the possibility of exploring one incredible nation, but also gaining an insight into other cultures. Cuisine presents the perfect opportunity to do so; from Georgian to Uzbek and Azerbaijani, there are flavours in Russia that we in Britain are not accustomed to. From bread topped with gooey cheese and an egg ('khachapuri Adjaruli'), to dumplings filled with meat and soup ('khinkali'), Georgian food is a rich and delicious cuisine, that, had I not gone to Russia, I never would have discovered. The Russian food culture also provides an insight into the nation's traditions and history, and the best place to discover this is at a 'stolovaya'; introduced by the Soviet governments, the canteen style establishments remain popular today, serving hearty meals for very reasonable prices. The rich, hearty food usually made from basic ingredients like grains provides a view into what was and remains important for Russians, especially in the winter, in terms of their eating needs – warm and filling dishes.
One thing remains to say; what an incredible country Russia is. Looking past the politics, propaganda, and, to some extent, fear that remains a part of our image of Russia today, the Russian people and their culture are so worth getting to know. Russia is an extraordinary place, made up of incredible stories and traditions, and a culture that is truly fascinating.