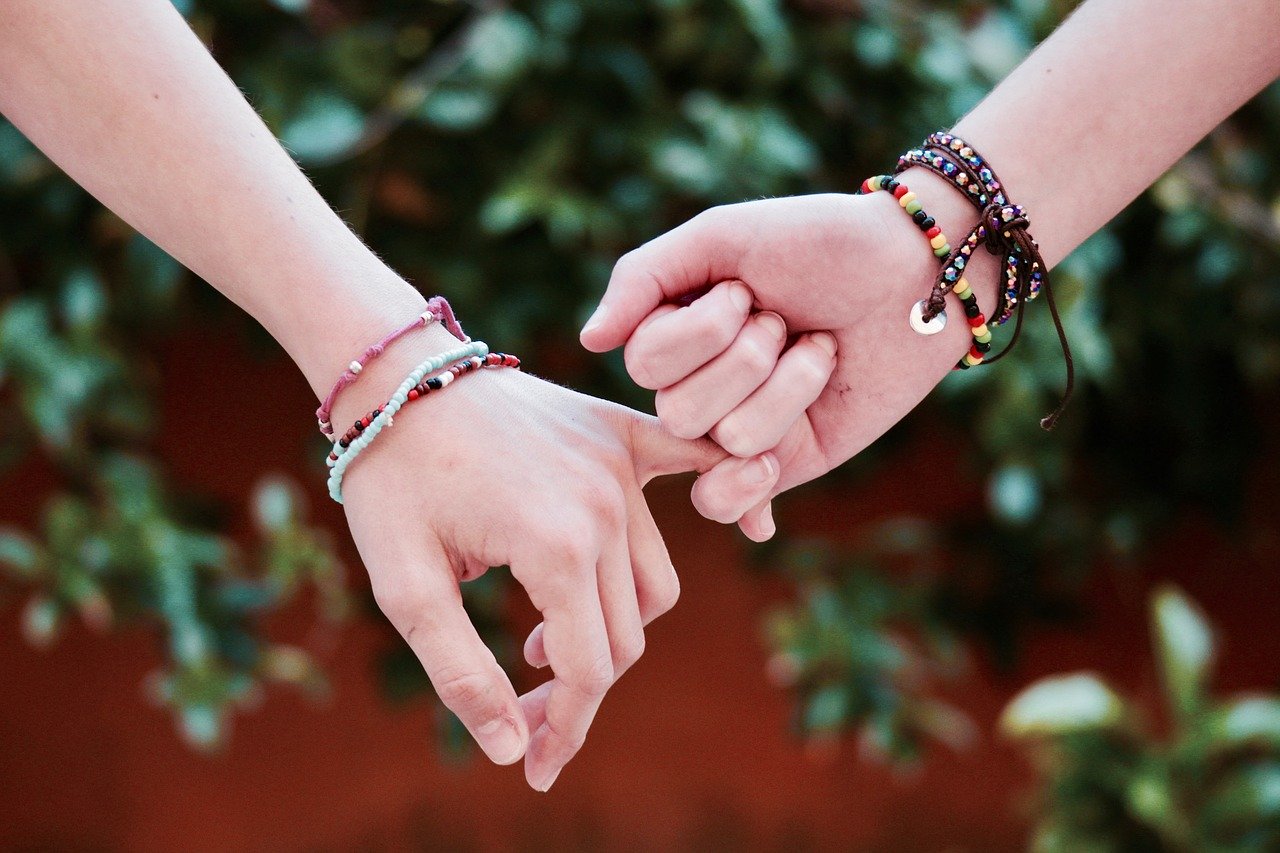 Life&Style writer Ffion Haf discusses whether shows like Love Island prove that loyalty within relationships is unachievable
The concept of loyalty in relationships is always a tricky one. We'd all like to think that once we meet the one, from then on it will be our "happily-ever-after". However, this isn't always the reality. The emergence of Love Island makes it seems like it's almost impossible to find someone who will remain loyal. Infidelity has become so common that many people feel like a loyal lover is harder to find than a pot of gold at the end of a rainbow.
Loyalty is a powerful thing, even the word itself can create passionate heights of emotion within people. In a romantic relationship, loyalty goes far beyond fidelity, or even compatibility. You put your complete trust and faith into that person, wearing your heart on your sleeve. When we think of life as a story, we want the characters close to us to be ones we can trust – if we're Batman, we want a Robin. There's a fair amount of dedication and self-sacrifice in loyalty that is often taken for granted. It is based upon a mutual agreement of respect, and an understanding that loyalty is a two-way-street.
It's that time of year again when Casa Amor truly puts Love Island relationships to the test. Islander Finley Tapp was praised on social media for his display of loyalty towards his beau, Paige Turley when he opted to sleep outside on a daybed rather than next to one of the new girls in the villa. When they reunited there wasn't a dry eye in the room- Paige and Finn's reunion warmed the hearts of everyone in the audience.
Islander Callum Jones also had fans reaching for the tissues, however these were most certainly not tears of joy. After the long-awaited return of her partner, Shaughna Phillips was left heartbroken when Callum turned up with blonde bombshell Molly Smith (despite Shaughna remaining loyal). After deciding to couple-up on the first day viewers were almost convinced that Callum and Shaughna would be the next Love Island power couple, instead, Shaughna was left practically devastated by the split. Although Shaughna was left unlucky in love this once, her decision to stay faithful could most certainly work in her favour as she could be well set for a change in her romantic fortunes with Scottish stunner Jamie Clayton. He admits she's definitely his type on paper, stating 'I need someone who can… have a laugh and someone who I can trust. I want a loyal girl.' And don't we all?
Loyalty is manifested within relationships through simple yet crucial factors. The first of these is honesty: a loyal partner should be honest with you, even when it hurts one or both of you to do so. This is not 'brutal' honesty, it's important honesty, standing beside the one you love. There are times when we must stand beside someone, to defend them when they feel troubled or weakened. If this is done without hesitation or an overt demand for retribution, you have a relationship wherein loyalty is a core value. Loyalty means never having to face something alone, always having that person who knows you well and that will always have your best interests at heart.
Although shows such as Love Island may give the impression that loyalty within relationships is unrealistic, I would strongly disagree. As a hopeless romantic I would like to believe that even in our culture with all its temptations, loyalty is still achievable. If you truly care for someone then the question of whether or not to be loyal only ever has one answer.