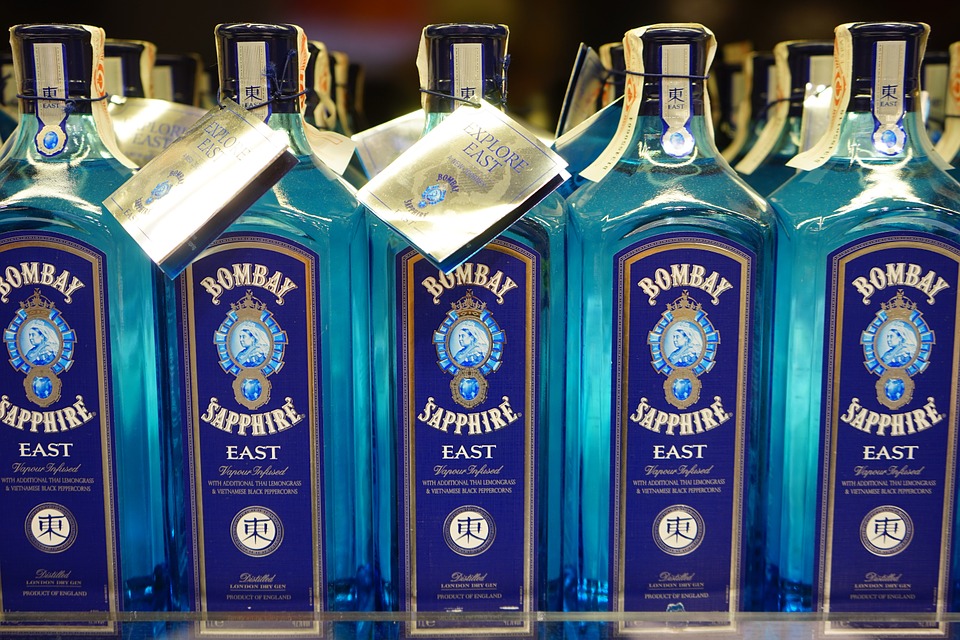 Food&Drink Writer Izzy Frost explains why its distance from Birmingham shouldn't stop you from visiting this gin-lovers paradise
Tucked away in the good old English countryside of Whitchurch, Hampshire, is a world of gin to immerse yourself into – the only world I wanted to be in on the crisp January morning when I visited the Bombay Sapphire Distillery. Built in and around buildings standing since the Victorian era, the distillery doesn't just feel like it could have over 1,000 years of history, it's the real deal.
One of the highlights of the Distillery – and the part you're most likely to see plastered over the #bombaysapphiredistillery Instagram tag – are the two enormous glasshouses used to grow all 10 of the botanicals used in every bottle of Bombay Sapphire gin. Designed by Thomas Heatherwick, these beautiful glass constructions are designed to look, rather decadently, like gin pouring out of the building behind them, into the River Test running below. We visited the Mediterranean Glasshouse and saw the beautiful botanicals growing inside. This building has received a BREEAM 'outstanding' rating for sustainability – the first structure for the manufacturing of drinks to achieve this – largely due to its heating system being produced by the excess heat from the excess heat of the gin house behind it. 
As well as getting up close to the four stills, in which 100% of the gin sold by Bombay Sapphire is produced, part of the experience is also the assault on the senses that is the Botanical Dry Room. Here, you can touch, smell, and taste the botanicals that go into each bottle. I would recommend eating a 'proper' meal before going to the Distillery purely to strengthen your body in preparation for the intense and sometimes stomach-turning smells you will experience in this room – I can see why Bombay Sapphire gin is legally a food due to all its edible ingredients. We also saw where the gin from each distillation is quality-checked, and smell a glass of it at around 80% alcohol concentration before it is diluted to be sold – as well as hear a few horror stories from times when people have tried to drink it.
Our 'Hosted Experience' package included a free cocktail, with each person being recommended a cocktail based on the particular smells they enjoyed in the Botanical Dry Room – an impressive personal touch. I was recommended the 'Awakening Star', and although this sounded like a bit of a crazy mix, consisting of gin (of course), red wine, apple juice and Earl Grey tea tonic, I decided to take the risk – and this totally paid off. Exquisitely made and dangerously lacking in any jarring alcoholic taste, this had obviously been designed by an expert. 
I don't think I'll be controversial in saying that I love a gift shop, and the Bombay Sapphire shop does not disappoint – it seems to me an excellent business tactic to place it after the cocktails, which work a treat to loosen the purse strings. For any true gin fans there is some really incredible stuff to be seen (or purchased) in this shop, from endless gin recipe books to diamond-encrusted crystal decanters.
I would say, having had a fabulous experience at the Bombay Sapphire Distillery, that I would highly recommend a visit. At a reasonable price point, in a gorgeous and authentic-feeling location, this day out is the perfect gift for the gin-lover in your life.