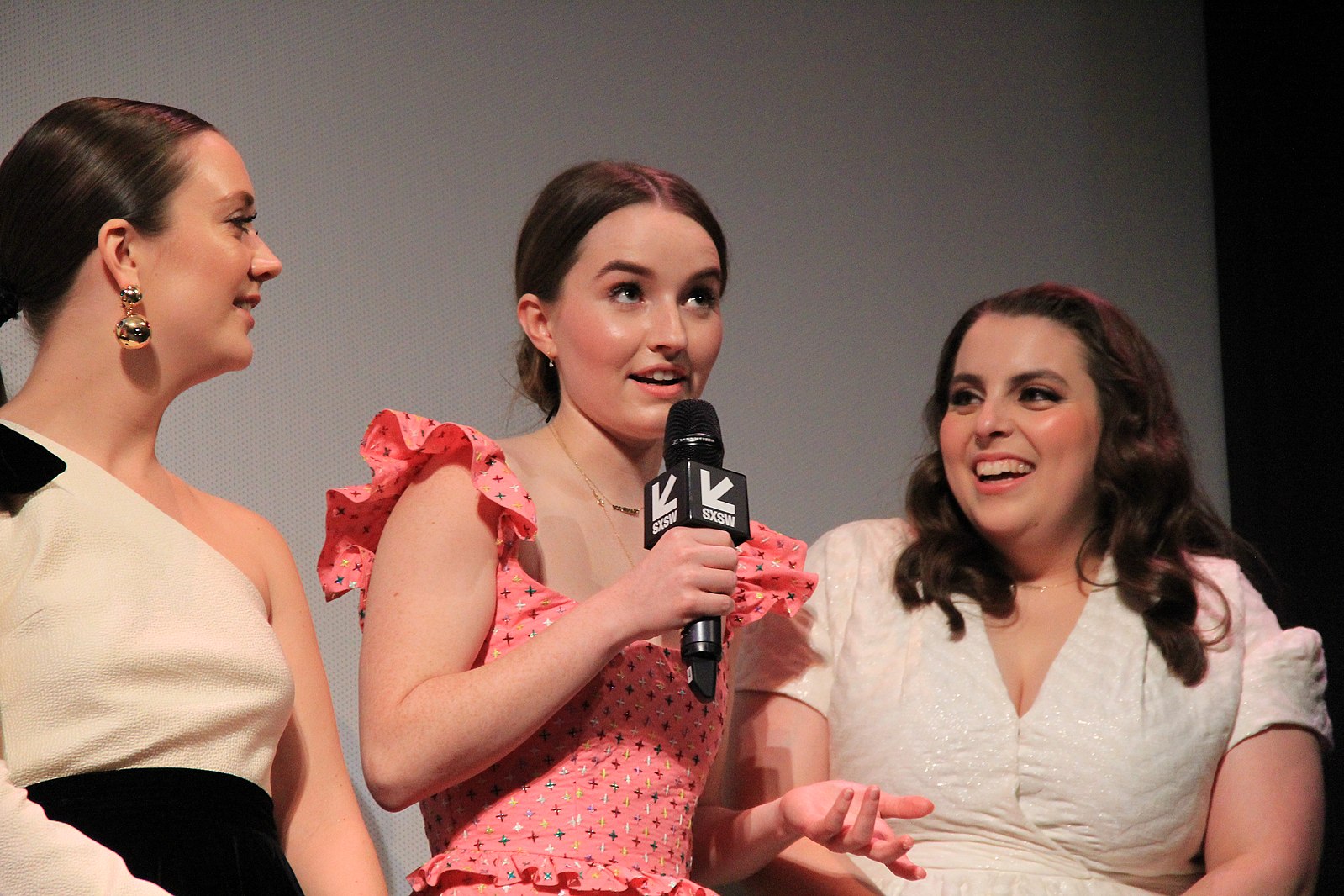 Film Editor Amy O'Neill explores the turbulent period of high-school graduation in Olivia Wilde's directorial debut, Booksmart
The end of high school is an intense, emotional, joyful, and all-around strange time of your life. Having spent years working towards one thing – passing exams and getting to University or getting a job – the sudden end to the life you've known for the last seven years can come as a shock. Coming-of-age stories set in this turbulent time are a saturated genre, featuring the likes of Superbad and American Pie, and it is hard for a newcomer to have much originality. However, Booksmart absolutely delivers, with a fun confidence that makes it an instant classic comedy.
Olivia Wilde's directorial debut brings a fresh, feminist take to the coming-of-age story, following two over-achievers as they come to the end of high school and realise they have spent far too much time studying, and not enough time having fun, leaving them outsiders in their class. The friends, Molly and Amy, expertly portrayed by Beanie Feldstein and Kaitlyn Dever, then try to fit four years' worth of partying into one night, with predictable consequences. The film really is a fresh addition to the genre, as very few of the jokes are made at anyone's expense, yet the film is still hilarious, proving that kinder comedy works. Where there are moments of slut-shaming for example, they are swiftly called out by Amy, who refuses to make anyone the butt of her jokes, especially women. In the same vein, the film does not put anyone down for their appearances, featuring two young girls who are confident in themselves and their bodies – truly a rarity in teenage cinema. The friends are constantly building each other up with almost aggressive, over the top 'compliment-offs', screaming that they might just die looking at how beautiful their friend is. Apart from this all-around confidence and frankly, kindness, there are frank and honest discussions of female sexuality. Very rarely featuring female leads, these sorts of comedies often feature amusing anecdotes of male sexuality, whereas women are made the subject of the comedy. Booksmart, however, treats the girls' explorations as normal and healthy, and a little bit embarrassing as all of these things are, especially when they include a toy panda.
Much of the authenticity created comes from the superb acting of Feldstein as Molly – student body president and aspiring Supreme Court Justice – and Dever as her best friend Amy, ardent protester and passionate feminist (so passionate she is off on a gap year to Botswana to make tampons for local women). They each shine in their roles, but what is most impressive is their deep friendship and onscreen connection that shows that they really had a blast and connected on set. Their interactions are so easy and natural it is as though they have been friends their whole lives. Other cast members include Billie Lourd as Gigi, who perfectly channels her mother Carrie Fisher's humour and brought a new, weird and wonderful character to life, popping up in any and all situations with bewildering omnipresence. Her eccentricity guides Molly and Amy down many a wrong path and is eerily reminiscent of the 'weird girl at school'. The actors throughout the film completely nail comedic timing, really adding to the 'classroom banter' feel of a lot of the film, and complimenting Amy and Molly's relationship. You can feel the years they have spent together, their deep friendship and just how well they know each other through the dialogue, and the jokes pulled off to perfection, as if you are watching your own school friends talking at a party.
This isn't to say that there weren't moments that fell flat. In the middle of the film, there is a scene with Amy's parents, who have cooked a meal for her and Molly to celebrate their last day of school. Though sweet, and a lovely depiction of parents who love their daughter dearly, it feels unnecessary and doesn't add much to the story. Not to mention the school must have been incredible as half of the students got into Ivy League universities! However, it is possible to suspend your disbelief, and moments like these are few and far between, overshadowed by hilarious drunken antics, animated barbies, and heartfelt friendships.
Where this film really shines, however, is how it skilfully handles emotions, and accurately conveys the tumultuous time of graduating high school. This is achieved through the phenomenal directing by Olivia Wilde, who is clearly a natural. She seems to have an innate understanding and great memory of what it is like to be eighteen and going into the unknown, showing a deep understanding of the characters and their emotions, helping them come to life on screen. The cinematographer Jason McCormick adds to this, the greatest example being the pool scene, with its poetic nature really bringing the emotions felt by Amy to life. For a comedy that packs an emotional punch and leaves you smiling for hours after you've left the cinema, see Booksmart, and feel like you want to relive school all over again.
Verdict:
Booksmart is an apt, hilarious, fresh and feminist comedy, which I wish had been around when I was at school to relate to and learn from. Though some moments fell a little flat, the film overall is colourful, full of character and emotion, and an experience that will leave you grinning.
Rating:

8/10