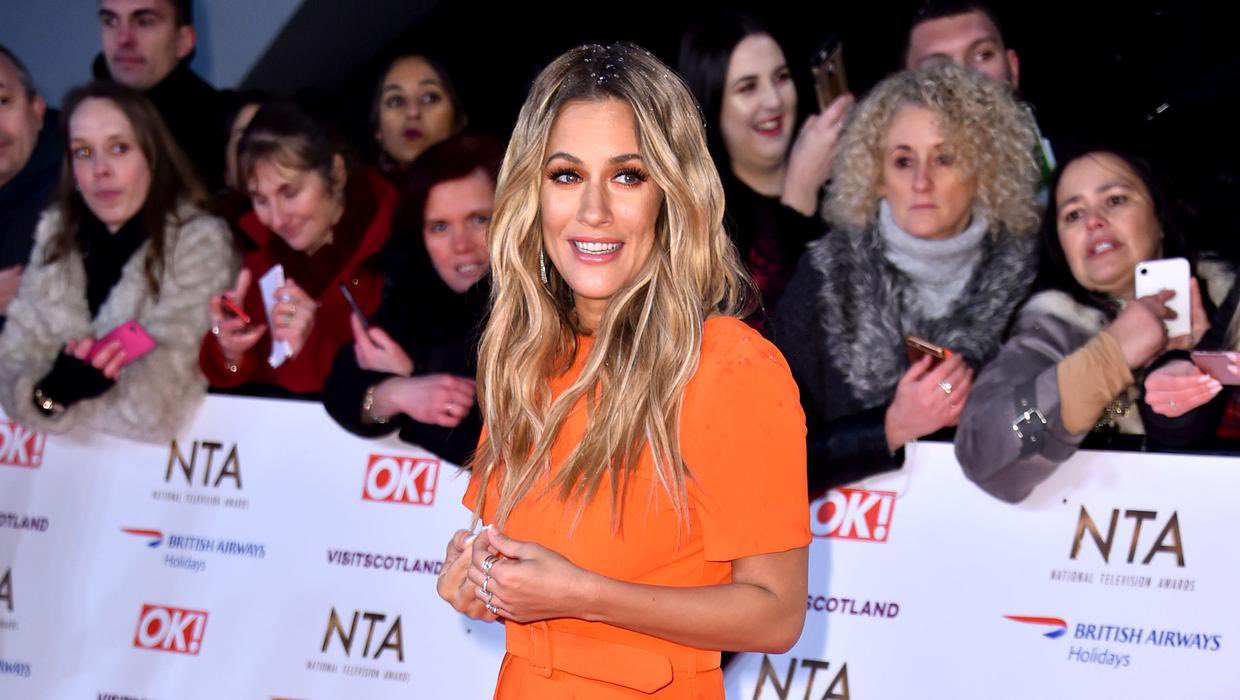 TV Writer Maisie McCormick praises Channel 4's documentary which sensitively commemorates the life and downfall of Caroline Flack, a year after her suicide
Content warning: this article discusses suicide, self-harm, addiction and depression, which will be disturbing for some readers.
Caroline Flack: Her Life and Death provides an insight into the life of Flack a year after her suicide. The documentary reveals the emotional turmoil that Caroline, or Carrie to her mother (Christine) and twin sister (Jody), dealt with all of her life. Through accounts from her friends and family, including Olly Murs and Dermot O'Leary, we see behind the appearance of a smiling and jovial TV host to the real person underneath – a woman who was struggling with the pressures of her job and celebrity status.
The devastation of her family and friends is seen in the way they describe her remarkable highs and her equally significant lows. Jody, Christine, and her female friends all describe the fear and resignation that they experienced every time Caroline would mention that she was dating someone new; they were aware of how much emotional distress relationships caused her. Beginning in her early teens, Caroline entered a dangerous cycle of dealing with breakups and heartache with alcohol and pills, often ending up in hospital. The pain of her loved ones is evident in these interviews and it becomes clear to the viewer just how much love they all had for Caroline.
In December 2019, Flack was accused of assaulting her partner Lewis Burton, a former professional tennis player and model. Alongside recording the events that occurred, the documentary shows a video where Flack cries 'I've never hurt anyone in my life, the only person I have ever hurt is myself.' Headlines from the press and social media posts about the assault are also shown in the documentary, revealing the death threats and bullying she faced as a result. Flack's family and friends discuss how she feared that people would learn about her mental health problems because of the media, stating that some of the blood in the photos from the scene was Caroline's blood from self-harm. Here, the documentary explores the negative and damaging consequences that people face when their mental health problems are exposed without their permission. It also serves to uncover that there is still a stigma surrounding depression.
The rise of social media is badly affected Flack's already decreasing mental wellbeing. Christine explains how Caroline 'would look at her phone all the time' and became obsessed with checking what people were saying about her online. Murs, in an emotional account, describes how they both faced negative reactions online when they took over presenting The X Factor, but he acknowledges that Flack received much worse trolling. These interviews highlight the dangerous and even fatal effects that social media can have on people.
The documentary's ending shows her family going to a bench dedicated to Caroline Flack with Christine saying, 'Here she is, she's become a wooden bench. It's as if she's there really, as if she's still here but she's not.' The overwhelming heartbreak, anguish, and grief of the family is terribly clear in this moment. However, the love, happiness, and joy that they shared with Caroline is also apparent.
Caroline Flack: Her Life and Death pays homage to Caroline by showcasing her happy memories and successes as well as her struggles with mental illness. This allows the viewer to have a true insight into who Caroline Flack really was and gain a better understanding of the events which led to her death. The documentary explores grief, suicide, and depression in an honest way which highlights the danger of stardom and social media. It is an incredibly moving tribute to Caroline Flack.
Rating: 4/5
If you are suicidal or emotionally distressed, please contact one of these charities for support:
Samaritans – 116 123
Papyrus – 0800 068 41 41
CALM – 0800 58 58 58
Mind – 0300 123 3393
---
Want to read more Redbrick TV Reviews? We've got you covered: