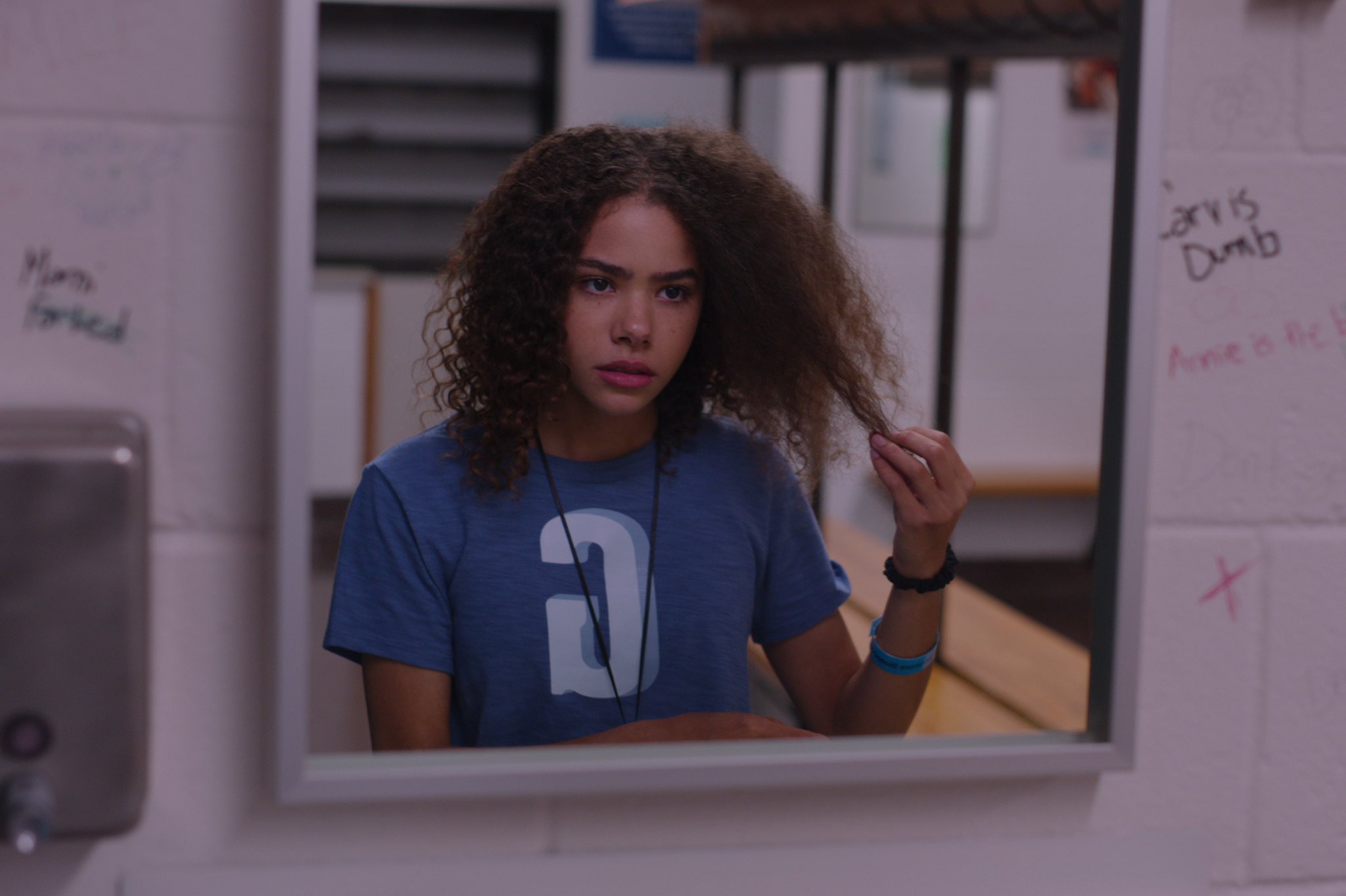 TV Critic Anisha Mansuri praises Ginny & Georgia as a tour de force that combines a mother-daughter relationship with high drama
Have you ever wanted a front-row seat to Bonnie without Clyde or the inner monologue of Anna Nicole Smith? Then you need to watch Netflix's new show, Ginny and Georgia. It follows two female narrators from two different generations, experiencing Southern America through the themes of race and class.
The show is narrated by both 15-year-old Ginny Miller (Antonia Gentry), who is trying to navigate her life in a new state as a biracial teenager, and Georgia Miller, (Brianne Howey) her 30-year-old mother who can't seem to stop running from her problems. The series follows Georgia moving her family to Wellsbury, a suburb of South Massachusetts, following the timely death of her rich husband. The Millers are clearly far from their home state of Texas, but this is something Georgia is adamant to make work. 
By episode five Wellsbury seems to be taking its toll on both mother and daughter, leading to Ginny adopting a Cady Heron, Mean Girls motif, and Georgia beginning to strikingly embody 80s suburban beauty, Alexis Carrington. These two new roles are taken on so obsessively that they begin to live amongst each other as if Texas never happened, by acting as if this life was meant for them, not one bought with Georgia's alimony money.
Through bluffing her way into a job at the mayor's office with money stashed in her garters, with guns and entire lives hidden under floorboards, we quickly realise that Georgia is running from something she has not anticipated, herself. It is Ginny's own close analysis of her mother through her love for scary movies as 'a reason to be scared that makes sense', that we are able to begin witnessing her carefully covered insecurities.  
Maternal instinct plays a fierce role in this series and is intensified in Georgia's obsessive need to make sure her children never have to relive her past experiences. However, this eventually leads to her missing their cries for help and the unavoidable resurfacing of generational traumas, which is perhaps what is most integral to this plotline. Ginny and Georgia is like the mother and daughter duo of Gilmore Girls meeting the high drama and secrets of Little Fires Everywhere. Motherhood in this show is worth killing for, something Georgia knows all too well.
Identity is central to this show, through its exploration of race as well as Georgia's ever-changing self. We quickly discover that her real name is in fact Mary and the southern belle runs deeper than she initially lets on. As all teenagers eventually do, Ginny begins to question her place in this world. She ends up discovering the real reason her stepfather Kenny (Darryl Scheelar) died so suddenly. She recognises the poisonous plant her mother grew around their home as the same plant being blended into Kenny's smoothie before his death. Ginny realises she cannot hide from the truth any longer: that her mother loves one thing more than her, and that is power. 
The final episode leaves us watching Georgia's carefully strung together life collapse with her celebrating her fiancé's re-election, as Kenny's ashes explode into fireworks around Wellsbury. All whilst her two children have run away from home, fearing they never really knew their mother. The show ends with Georgia Miller's own words fluttering in the onslaught, 'an ill-prepared woman, is a woman set up for failure'.

Rating: 4/5

---
You can check out more Redbrick TV Reviews here: