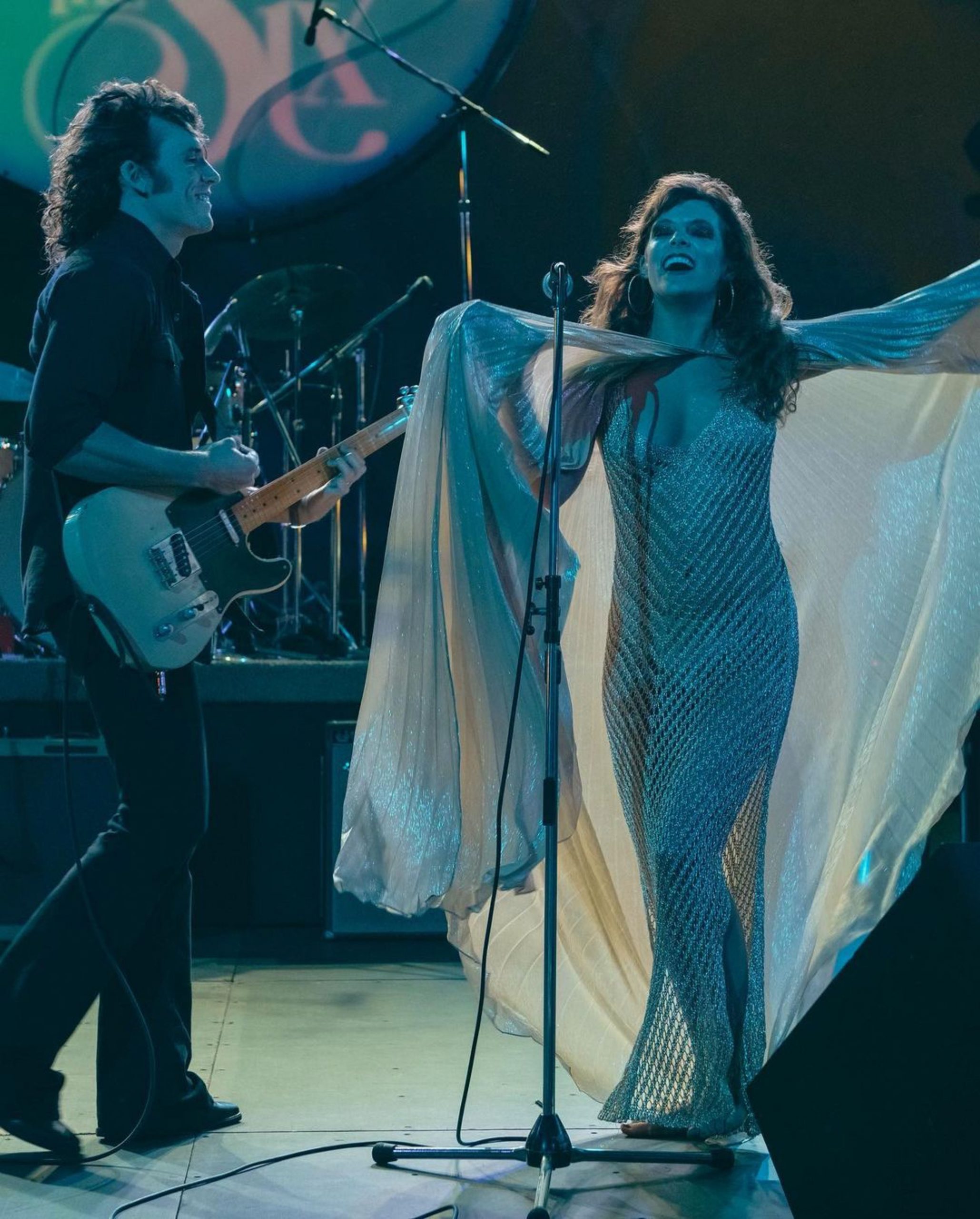 Film Editor Emily Wallace praises Amazon Prime's adaptation of the hugely popular novel Daisy Jones & The Six, citing it as having done justice to its source material
Amazon Prime's Daisy Jones & The Six follows the rise and fall of a fictional 70s rock band, adapted from the bestselling novel by Taylor Jenkins Reid. Having read and enjoyed the original book, Daisy Jones & The Six was one of my most anticipated TV shows this year, and fortunately, the 10-episode series is packed with all you could want from a show inspired by 70s rock bands: great music, hedonism, and Fleetwood Mac levels of drama.
The series builds slowly over the first few episodes, taking time to show Daisy's (Riley Keough) struggles with absent parents and being taken advantage of by men in the music industry who merely want her as their muse, paralleled against the formation of The Six and frontman Billy Dunne's (Sam Claflin) issues with addiction and starting a new family, before the two are finally brought together by their shared manager Teddy Price (Tom Wright). The chemistry Keough and Claflin share as Daisy and Billy is undoubtedly one of the series' strengths; they are able to show Daisy and Billy's deep emotional bond despite their arguments and differences, and you find yourself rooting for them even if their relationship would be disastrous.
Though Daisy and Billy are the central characters the show focuses on, it is the ensemble cast that brings the show together. Camila Morrone shines as Billy's wife Camila, who I only wish had more of a presence, while tensions within the band are evident from the start as the bass player Eddie (Josh Whitehouse) has long harboured resentment towards Billy, something that is still evident 20 years later. There is also the ongoing relationship between Billy's brother and guitarist Graham (Will Harrison) and keyboardist Karen (Suki Waterhouse), who struggle with whether to keep their relationship secret and ultimately want different things in life, which proved to be a very engaging subplot throughout. While this all sounds very dramatic, light relief comes in the form of the band's drummer Warren (Sebastian Chacon), who is just there for a good time. The length of the series means there is also opportunity to expand on characters in the book, most notably Daisy's friend Simone (Nabiyah Be), with time dedicated to her rise in the underground New York disco scene and learning to embrace her queer identity. Though this ensemble is slightly shadowed by the central story of Daisy and Billy, their stories are just as engaging, and you cannot help but be invested in all of them.
The format of the original novel is something that lends itself perfectly to a TV adaptation; the show is framed as a documentary made 20 years after the band's dramatic split, with each member, along with the people surrounding them at the time, giving interviews reflecting on their experiences and revealing the truth of what caused their sudden end. This format creates moments of humour and fascinating insights into how each character views their situation both at the time and on reflection.  However, though the impact of this format is felt to the greatest extent in the final episode, it felt somewhat underused – more could have been done to play with the unreliability of the people talking, or whether events unfolded exactly as they claim to remember it. Fans of the novel may also find themselves disappointed with some minor plot changes that occur, but this was not enough to put me off the show.
Being a show centred around a band, music is obviously a key aspect, and Daisy Jones & The Six certainly does not disappoint on that front. Original songs for the series were produced and written by Blake Mills, with contributions from the likes of Marcus Mumford and Phoebe Bridgers, and were performed by the cast both within the show and on the released Aurora album. Performances of these songs are showcased in every episode which becomes a real highlight, and the songs themselves seem as if they have stepped right out of the 70s.
While I had a couple of minor issues in terms of the format and plot changes, Daisy Jones & The Six is overall a solid adaptation of its source material and an enjoyable TV show in its own right. It does a strong job of immersing you in its world, and its complex central characters, brought to life by a talented cast, are certainly the standout feature of it.
Rating: 4/5 
---
Check out more from Redbrick TV here: 
Review: Drive to Survive – Season Five