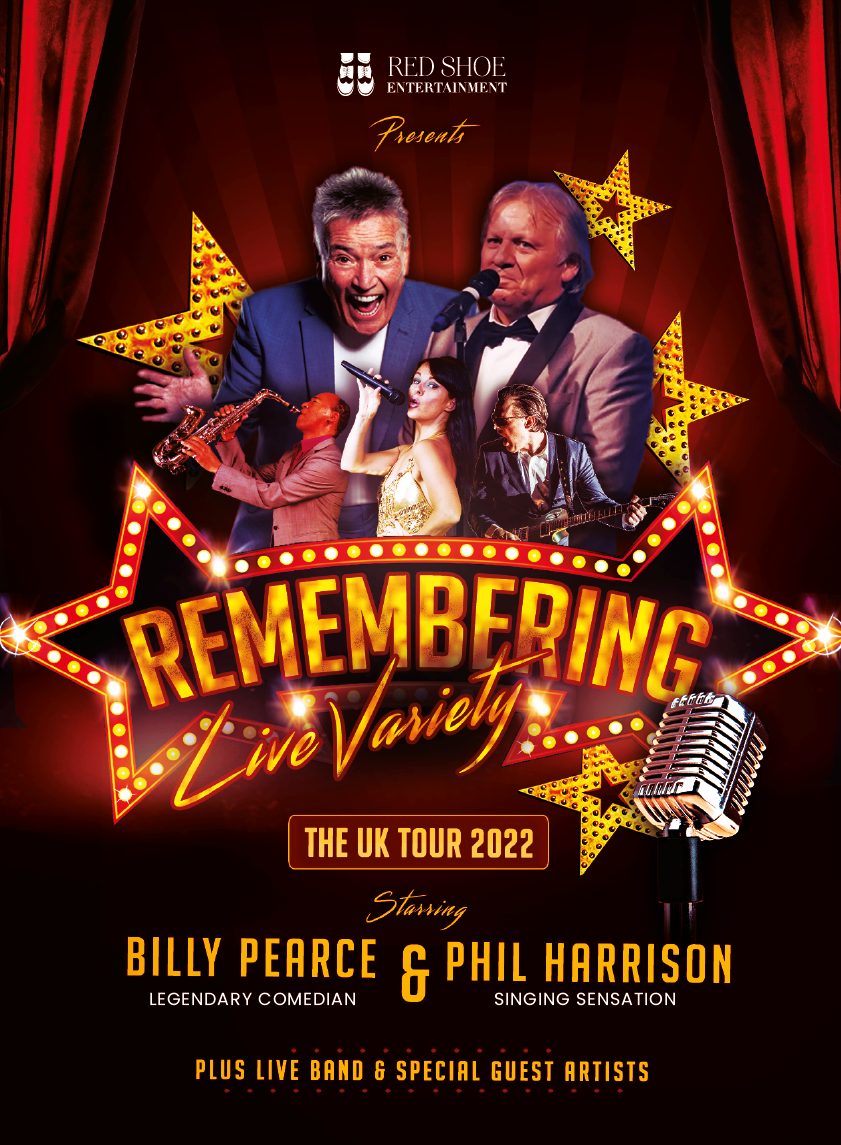 Culture Writer Daisy Griffin reviews Remembering Live Variety at The Crescent Theatre, writing about an awkwardly empty theatre and overall disappointing performances
An ode to the original Live Variety performances of the 50's and 60's which involved dance sequences and comedy acts, Remembering Live Variety promised a night of high-quality performances by talented musicians and entertainers alike at the Crescent Theatre. It was, therefore, odd to enter the Main House theatre, on the show's opening night, and be greeted with a virtually empty auditorium. 
As the band began their first number, the first performer, Phil Harrison, took to the stage. As he looked out to the audience in dismay, he almost immediately addressed the elephant in the room: 'It's not the quantity, it's the quality, isn't it?' It quickly dawned on me that this might be a long and potentially very awkward evening.
Harrison's opening pieces demonstrated his impressive vocal range, the opening number more energetic, whilst the second more ballad-like. I did, however, feel that the accompanying band (composed of a guitarist, bassist, drummer, and pianist), dominated slightly too much as Harrison struggled to be heard over them. 
Harrison was proceeded by Shelly James who similarly observed, 'There's not many of us, is there?' To make matters worse, and to the disappointment of the scarce audience, James informed us of a drop out in the evening's line up due to illness, meaning her set was to go on for longer than originally intended. James, all credit to her, did her best to carry this part of the show, throwing in the odd, albeit forced, one-liner. James' performances were solid, although I did think her rendition of the classic Les Misérables track, 'I Dreamed a Dream' felt slightly out of place amongst other pieces, not helped by her struggling to reach some of the more challenging notes, straining her voice in the process.
The second half of the performance opened with a duet from Harrison and James which was pleasant enough, though distracting and unprofessional of Harrison who, rather indiscreetly, read his lyrics off of an A4 piece of paper on the floor in front of him, throughout the entire song.
The duet was followed by the highly anticipated Billy Pearce, a much-loved comedian and presenter from the 80's and 90's. It was here that I hoped the evening might be salvaged somehow. However, despite my admiration for Pearce's rapid-fire jokes and the quickness of his delivery, his opening sketch about ways to 'ask a girl out' involved slightly dated and sexist gags, met with awkward laughter from the audience. 
Talking to the friendly couple behind me at the interval, I got the feeling that they too had expected something quite different upon booking their tickets. I do believe this was largely down to the lack of audience members, with only 21 seats filled in a theatre that could easily hold a capacity of up to 300. Especially for something as interactive as is comedy, the lack of laughter and audience participation made it especially painful for a comedian, like Pearce, who is used to breaking box office records. He too half-jokily remarked: 'I've come from Wakefield for this'. I do think, however, that by drawing attention to the lack of audience in every other joke, this didn't exactly help the cause. But then again, what else was there for Pearce to comment on?
Even still, the various technical issues throughout the show, and the overall disjointedness of the performance as a whole, meant that Remembering Live Variety did not quite deliver what it initially promised and was largely a disappointment. 
Rating: 2/5
---
Enjoyed this? Read more on Redbrick Culture!
Improvised Musical Review: The Bean Spillers