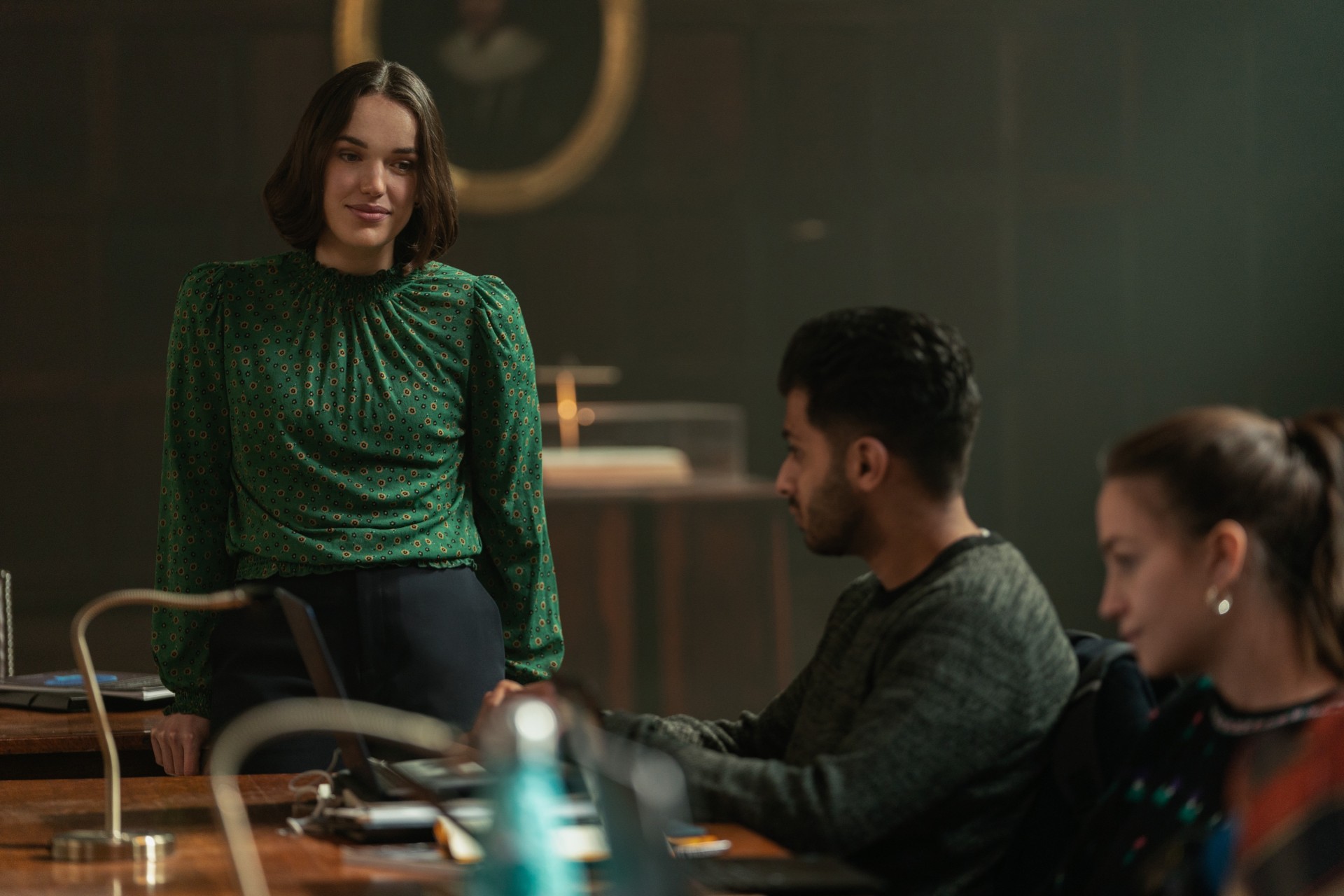 TV Writer Erin Perry reviews suspenseful Apple TV+ drama Suspicion, praising its ambitious weaving of storylines and connection to its four main characters
Apple TV+'s latest drama Suspicion launched with more of a whimper than the bang a new mystery drama tends to demand, quietly adding itself to the infant streaming service's ever-growing catalogue. Nevertheless, the plight of four Brits accused of the kidnap of one of America's biggest media moguls is enough to draw audiences into this engaging thriller.
Suspicion opens with the kidnapping of Leo Newman (Gerran Howell – Vlad from Young Dracula for my fellow CBBC fans out there), the son of American businesswoman Katherine (Una Thurman), by a gang masked as members of the Royal Family. The frankly comical sight of 'the Queen' and 'Prince Charles' bundling Leo into a suitcase leads to a viral video that deftly threads together the storylines of our main suspects before their arrests at the end of episode one.
The show's premise of bringing together four different characters, each with their own lives, families and problems, into one storyline could have posed a serious challenge for the writers and left certain stories underdeveloped or forgotten. But Suspicion handles this well, dividing enough time between each character arc that the viewer is left with enough knowledge to feel a connection to them and yet still retain a sense of wariness as to their actions. Therefore, a great feeling of suspense travels through each episode as the viewer learns more about these characters, who to trust, who not to trust – before it all gets thrown up in the air when new revelations come to light.
The performances of the main cast are all thoroughly decent for a crime drama in that the layers of their characters are visible. There is emotion and confusion towards the situation they find themselves in and the constant possibility that they know more than is being said. Special shoutouts must go to Elyes Gabel's turn as the shady Sean Tilson who always seems to be one step ahead of the rest, and to Una Thurman's criminally underused Katherine Newman who feels the conflict of being seen as a hugely successful businesswoman and a mother who whose child has been taken from her.
So what worked well in this ambitious drama? Well, the weekly release of episodes – unfortunately, an uncommon occurrence in the streaming era – played its own role in adding to the suspense of the series, leaving events on a bombshell before fading to black for another week and viewers on the edge of their seats needing more. Another positive, as mentioned above, was the careful handling of the multiple plot lines and characters that, rather than taking away from one another, worked to create a well balanced, diverse story. Suspicion also brings in a great comedic thread with the battle between UK detective Vanessa Okoye (Angel Coulby) and the United State's Scott Anderson (Noah Emmerich) over the best method to deal with suspects. Turns out they could both probably learn a little from each other.
Unfortunately, there were elements of the show that just did not click, the main one being that the show held onto some secrets for too long. While it is fun as a viewer to always be left guessing, it gets to the point where the lack of payoff becomes less fun and more annoying. It also leaves a lot to be wrapped up in a shorter space of time, which if dealt with earlier would have made for a more natural progression of the story.
But, despite this small complaint, Suspicion is still a great watch for any lover of crime dramas and of shows that deal with the human reaction to being pushed into a corner with no obvious way out. How do people then cope under that pressure and figure out a way to survive in a modern world where it is so difficult to? Suspicion will leave you guessing at every turn, and you will have a lot of fun. Just remember: don't trust anyone.
Rating: 4/5
---
Like this? Check out more reviews here: