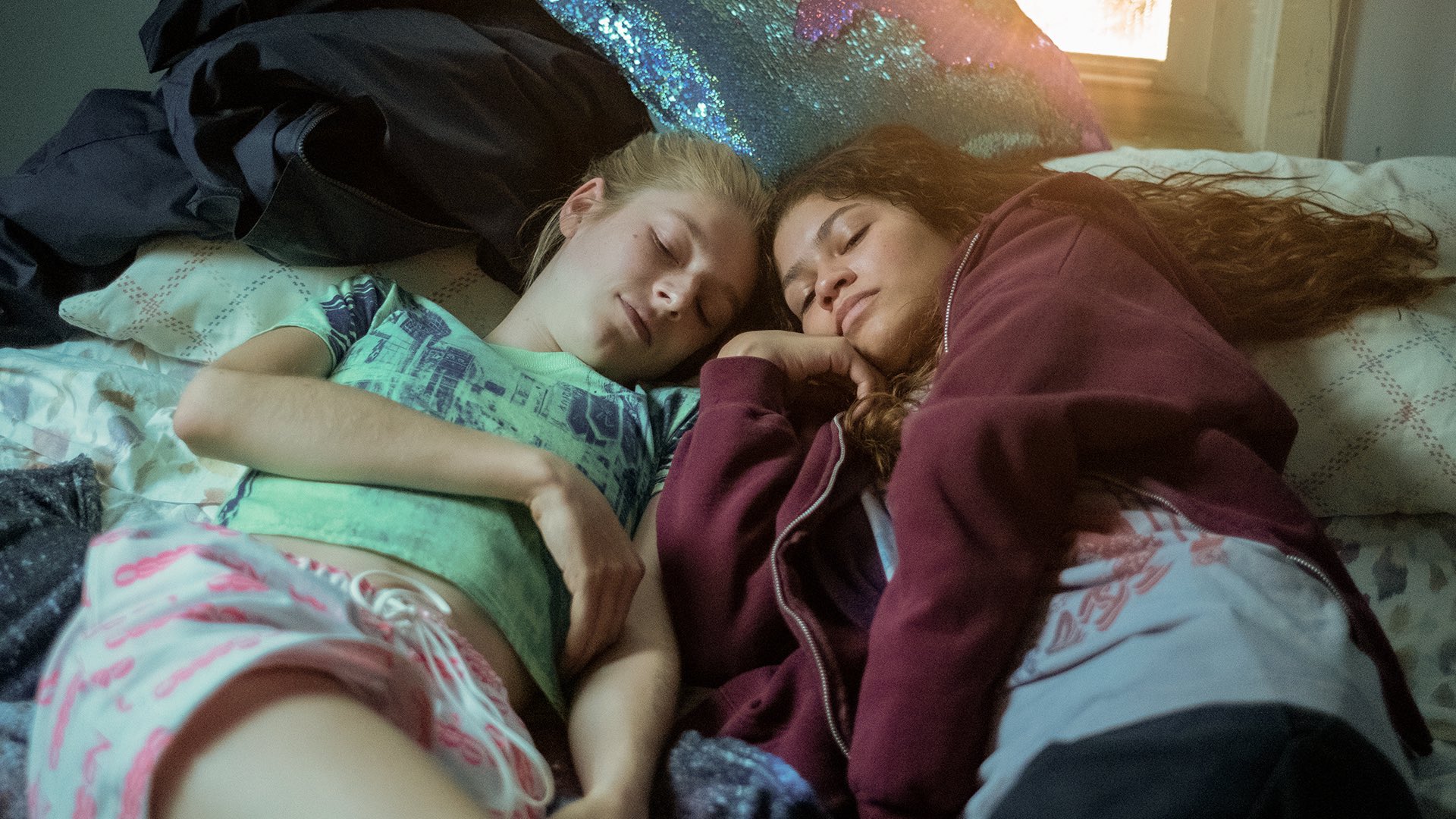 News Editor Sophie Handler praises the cast but loses the plot in her review of Euphoria's second season
Warning: This article contains spoilers for Euphoria.
After eight long weeks of anxiously waiting for Sunday to come around, the second season of Euphoria has sadly wrapped up. Following the glittery purple aesthetics which originally boosted its popularity, a new stripped-back approach forced viewers into the brutal reality of the show and its characters. However, with countless loose ends and many storylines and characters being cut entirely, did director Sam Levinson take this simpler approach too far and destroy the masterpiece he had created?
After the dramatic ending to season one, which showed Rue (Zendaya) relapsing due to Jules (Hunter Schafer) leaving her behind, the expectations of what was to come were sky-high amongst fans. But unfortunately, after little reference to any cohesive plot was being displayed, it soon became evident that the season's issues may begin to dominate any original promise that the episodes held.
The main issue with this season of Euphoria seems to be the complete abandonment of certain storylines, concepts and characters in order to make way for new ones that often came across as wholly unnecessary. Just to name one example, the character of Kat was cut almost entirely due to an alleged feud between Barbie Ferreira and director Sam Levinson. After undergoing a complex development in season one, her storyline was eventually reduced to nothing but an odd breakup and acting as a prop during fights between Cassie (Sydney Sweeney) and Maddy (Alexa Demie).
So many new plots kept being introduced without others being tied up that I find myself struggling to remember what actually happened before episode five. As a result, key characters like Jules and Elliot (Dominic Fike) were pushed away in favour of arguably irrelevant plot points. This includes a dragged out, fifteen-minute flashback to Cal Jacobs' youth which in my opinion would be better spent exploring something else, such as the odd relationship between Maddy and the women she babysits for.
While these eight episodes were littered with questionable choices that made Euphoria increasingly difficult to watch, there are still plenty of moments that are worthy of praise. It would be criminal to not mention the outstanding performance given by Zendaya in episode five specifically. With her character Rue going through withdrawal, the first ten minutes consists of a heart-breaking explosion between her family which singlehandedly beat any allegations of the show glamorizing addiction. The remainder of the episode is pure chaos, with many nail-biting moments such as Cassie and Nate's affair being exposed or Rue finding herself trapped in Laurie's apartment. Zendaya's acting alone makes up for the somewhat disappointing start to the season, and thanks to her this episode is considered a masterpiece by many. Other quick honourable mentions include Lexi's iconic play which put her entire friendship circle on blast, or a scene at the end of episode four when Rue hallucinates a church scene with her late father that reminds us of the incredible symbolic cinematography that the show is capable of.
With so many plot holes being ignored, the expectations for Euphoria's season finale were perhaps too high. We were given some long-awaited moments such as Maddy giving Cassie the beat down she deserves, and the painful scene of Ashtray's death which many of us will never recover from. But despite this, the supposed grand finale felt equally as lacklustre as the majority of this season. While some storylines do need to be left open for season three to have any sort of impact, major aspects of the season such as Rue owing money to the terrifying drug lady Laurie were simply never mentioned again. Other examples such as a rather anticlimactic scene of Nate (Jacob Elordi) getting his father Cal (Eric Dane) arrested felt more like an afterthought, or five entire minutes of screentime being taken up by Elliot singing a song to Rue for a reason that I am yet to identify. The entire thing just felt unsatisfying and empty, especially after knowing that season three won't be coming out for so long.
Despite the overwhelming array of issues that this season came with, in reality, fans will be left wanting more regardless of how many unexplained conclusions we are made to sit through. With season two of Euphoria now over and the entirety of Twitter forming personal vendettas against the show's creators as we speak, we can only hope that the next few years fly by until season three premieres.
Rating: 3/5
---
Check out more TV reviews here:
Review: Love Is Blind – Season Two
Review: After Life – Season Three