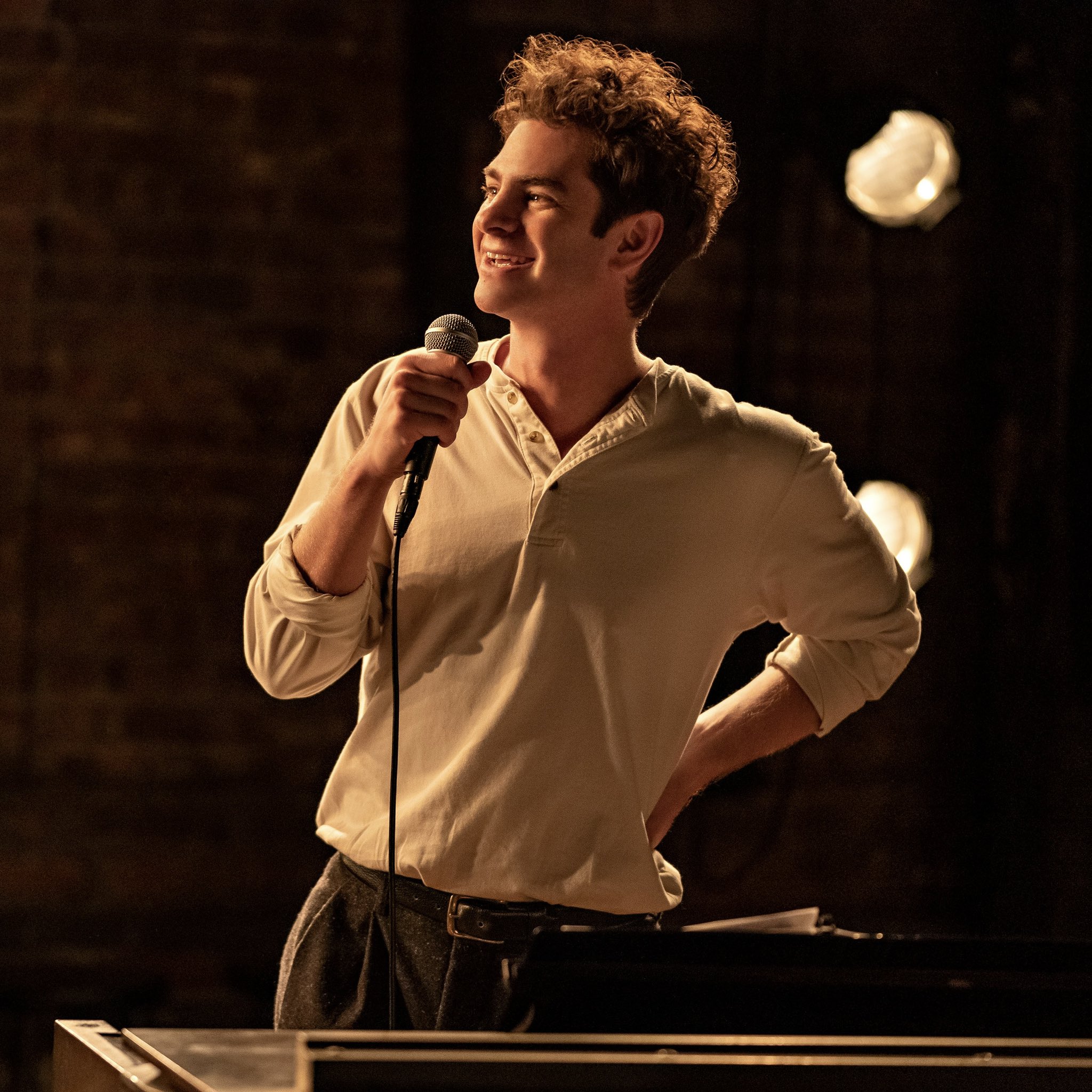 Film Editor Samantha Hicks praises tick, tick… BOOM!, writing that it is a heartfelt and passionate tribute to the life and legacy of Jonathan Larson
Content warning: mentions of the HIV/AIDs epidemic
A struggling artist fighting to make ends meet, tirelessly working at his latest creative endeavour, constantly trying to overcome the obstacles thrown by the cutthroat environment of the New York theatre scene: tick, tick… BOOM is the film adaptation of Jonathan Larson's semi-autobiographical, semi-fictitious 'rock monologue' of the same name. As a longtime fan of Larson's work, I was apprehensive about the film adaptation of tick, tick… BOOM!, particularly whether it would do justice to Jonathan Larson's legacy and the lesser-known musical in his repertoire. Thankfully, it did just that – as Lin-Manuel Miranda's feature directorial debut, tick, tick… BOOM! is a passionate love letter to the life and work of Jonathan Larson, keeping his legacy alive in the 26 years since his tragic death.
Tick, tick… BOOM! follows Larson (played by Andrew Garfield) as he strives to break through into the New York theatre scene, working on his musical Superbia whilst juggling his job at the Moondance Diner. Initially written to convey Larson's dissatisfaction of constant rejection, tick, tick… BOOM! expertly interweaves a performance of the rock monologue as we would see it on stage, giving the audience a fascinating insight into Larson's life and career whilst remaining faithful to the source material. With the terrifying presence of the AIDS epidemic affecting many of his friends, we watch as Larson navigates the uncertainty and precarity of the early nineties. In tackling such a sensitive matter, tick, tick… BOOM! manages to strike the perfect balance between energetic and sombre moments, yet you cannot help but feel a little empty by the end as you realise the tragedy of Larson's short life.
A compelling storyline for hardcore fans and newcomers alike, Garfield's performance as Jonathan Larson is a particular highlight. Whilst not being identical to Jonathan Larson visually, Garfield embodies his mannerisms so well that at points you momentarily forget that you are not watching archive footage of Larson himself. This is also a very different role to what audiences are used to seeing Garfield in, yet this has got to be one of his best performances that I have seen – an impressive feat considering Garfield's lack of prior experience in musical theatre. He truly puts everything into the performance; the sheer energy and raw emotion makes for an enthralling watch.
As Lin-Manuel Miranda's feature directorial debut, there are naturally a few flaws. It is not a perfect film on a technical level, though no fault can be found within any of the performances. It is fantastic to see someone with such a strong emotional connection to Larson's work undertake the project, but the film was occasionally lacking in visual excitement and creativity. The pacing missed the mark at points, and the structuring meant that certain characters – particularly Susan (Alexandra Shipp) – did not get as much development as I would have liked to have seen. That being said, the strong performances paired with the clear passion and heart that went into creating tick, tick… BOOM! means that these few flaws do not impact the film's enjoyability, and are very easy to look past.
Despite the few flaws on the structural front, the performances are faultless across the board. Aside from the outstanding performance from Garfield, who impressively learnt to sing and play piano in the year leading up to filming (you would never know that he was not a theatre kid), Robin de Jesús' performance as Larson's friend Michael was outstanding. As a seasoned theatre actor, this perhaps comes as no surprise, but the chemistry between him and Garfield was enthralling – 'No More' was performed with such passion, and I only hope to see the pair reunite in the future. Each actor clearly put their all into their performances, from MJ Rodriguez's charming performance as Carolyn to Bradley Whitford's uncanny portrayal of musical theatre royalty Stephen Sondheim. Whitford's performance is even more poignant in light of the recent news of Sondheim's passing – Sondheim himself appreciated how the film 'treated [him] gently,' and offered his own voice for the voicemail scene. Vanessa Hudgens by no means stole the show in her role as Karessa, but after her lacklustre performance as Maureen in Rent: Live (2019), her performance in tick, tick… BOOM! thankfully reaffirmed that she was up to the challenge.
Being a fan of musical theatre and Jonathan Larson's work is not a prerequisite for enjoying tick, tick… BOOM!, but it certainly has been crafted with this audience in mind. It is very heavy on the musical front, with characters breaking out in song at the drop of a pin, uniquely having both diegetic and non-diegetic musical numbers, blurring the boundaries between the real and imagined. Perfectly paralleling the semi-fictitious telling of Larson's life, this mode of storytelling through song is made for musical theatre enthusiasts yet remains accessible for those less familiar with the source material.
The subtle and numerous nods to Larson's Rent, alongside the frankly insane amount of cameos, means that there is so much to excite fans of Larson's iconic work. Whilst it is undoubtedly best to go into the film without prior knowledge of these cameos, the 'Sunday' number is a particular highlight, featuring three of the original cast members of Rent: Daphne Rubin-Vega (Mimi), Adam Pascal (Roger) and Wilson Jermaine Heredia (Angel). Each moment feels like a heartfelt tribute to Jonathan Larson; tick, tick… BOOM! is a wonderful way to keep his memory alive and bring his work to a wider audience.
Verdict:
Capturing the insecurity and uncertainty of New York in the early nineties, whilst retaining the glimmers of hope and showcasing the vibrant creative scene developing at the same time, tick, tick… BOOM! raises the bar for film adaptations of musicals, a testament to the energy and incredible talent of the cast and crew. For fans of Larson's work and musical theatre in general, tick, tick… BOOM! is almost flawless. After the disappointment that was Rent: Live (2019), tick, tick… BOOM! feels like a fitting tribute to Larson's life and work; it is just heartbreaking that he did not live to see his legacy and the incredible impact he has had on the world of musical theatre.
9/10
tick, tick… BOOM! is now streaming on Netflix
---
If you enjoyed tick, tick… BOOM! check out these articles from Redbrick Film for more:
Review: Barb and Star Go to Vista Del Mar