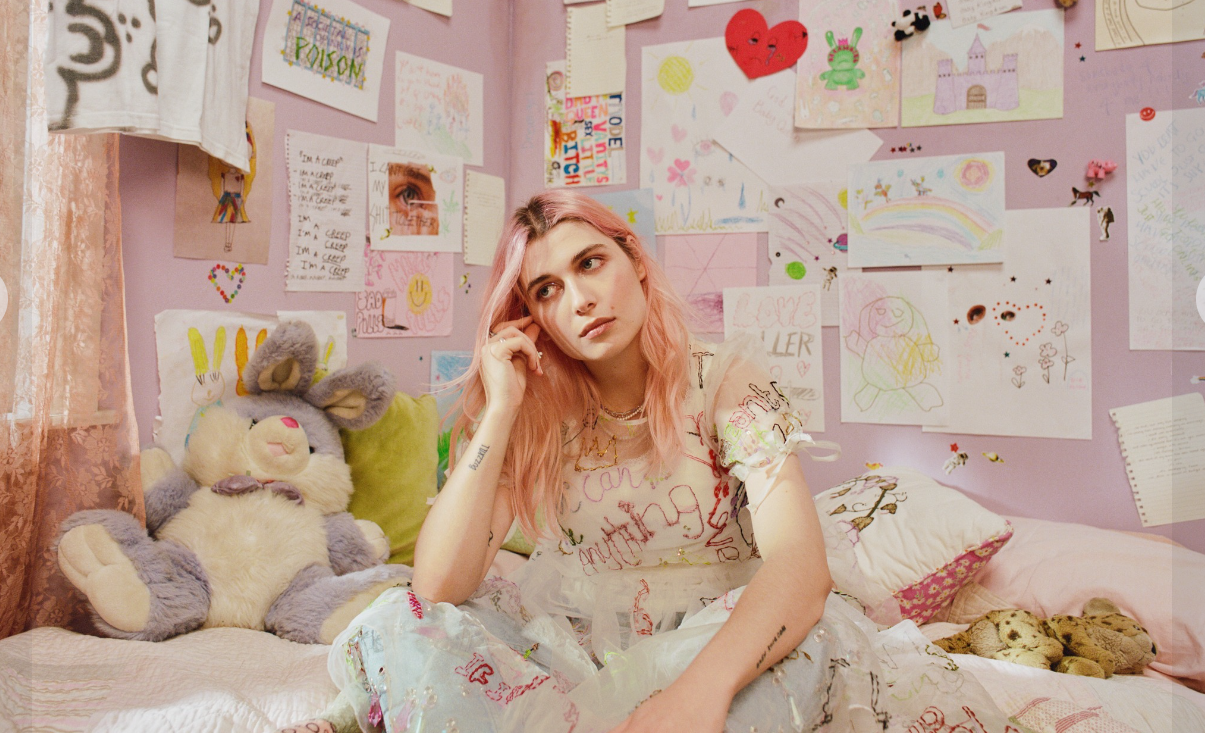 Music Editor Hannah Gadd reviews Baby Queen's latest release from her upcoming album, finding it to be perfectly cynical and infectious
Indie-pop artist Baby Queen (Bella Latham) has just shared her newest single which poses as the title track of her upcoming album Quarter Life Crisis. The previous releases from this album share the same themes of existentialism and nihilism found in this latest single, creating what is already shaping up to be a strong, cohesive record. 
The track is powered by a melody that has, what Latham has described as, 'a creepy nursery rhyme vibe'. Starting gracefully with a twinkling piano, we hear the London-based singer-songwriter's perfectly defeatist lyrics. From the very start, Latham questions life and growth, 'What if all my best years are behind me?/ What if they ended when I was nineteen?/ After all of these years that I've wasted/ When I get what I want, will I hate it?'.
The pace quickens following the first verse, mimicking the process of overthinking and the hasty development of irrational thoughts. As the chorus bursts into action, a roaring guitar and a simple drum beat kicks in on top of the addictive hook which plays throughout. Latham sounds better than ever, her vocals are powerful as she effortlessly belts the second half of the chorus.
The second verse of the track is much more decorated than the first, glistening with a glockenspiel part as the drum beat persists from the chorus. 'I feel like my mind is twenty-five sided/ I'll let you know if I ever survive it' Latham continues, battling feelings of inadequacy as she reaches a complex stage in her life.
This single feels so quintessentially 'Baby Queen' and stands as her most sonically confident release to date. The track is introspective and authentic as Latham tackles the all-consuming nature of growing up. 'Quarter Life Crisis' is a flawlessly cynical track with an immensely infectious hook which will only make you want to come back for more and I eagerly look forward to seeing what else she delivers with this album.
Rating: 10/10
---
Enjoyed this? You also might enjoy:
Single Review: FIFTY FIFTY – Cupid Remix ft. Sabrina Carpenter