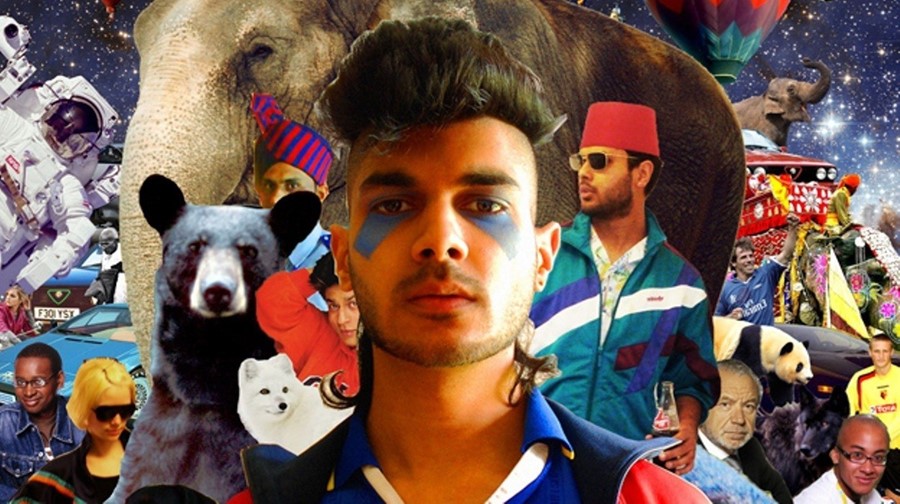 Music writer Kieran Read reviews the long-fabled return of pop enigma Jai Paul
The legend of Jai Paul is one that exceeds even himself. For some time, he seemed forever destined to be known as the genius recluse with only two officially released demos and an unofficial leaked studio debut. He was the man with a sound so insular and otherworldly that fellow artists bend over backwards to compliment him, sampled by some of the biggest names in music (Drake, Beyoncé). Over a mostly silent twelve-year span, Paul has haunted popular culture's consciousness with his brand of wonky, corroded synths, erratic, off kilter bass and chilling, sultry voice without breaking a sweat. Who is he? How does he make these songs? And, most importantly, where is he? These questions would hang for what seemed like an eternity. Really, if Paul never released another note of music, it may have remained the perfect musical fairy tale.
He would, however, make more music, as well as officially releasing the astounding collection of leaked demos that weighed down on him for half a decade under the title Bait Ones. Even more surprising than Paul's sudden re-emergence was the sound that the two brand new cuts, 'Do You Love Her Now' and 'He,' adopted. With such minimal output, it is almost hard to believe that any evolution could have occurred, yet Paul's musicianship certainly steps into new territory here. Instead, the tracks feel far more realised; no misshapen Harry Potter samples, gut-punch bursts of silence or mixes so heady that it feels as if the song is engulfing itself. Instead, Paul's signature smooth guitar licks and seismic bass are massaged out into two robust, slow-burn grooves. Worked on at the same time as Bait Ones (2013), it's hard to choose whether to equate this new sound to either six years of tinkering or actual stylistic change; would all of Paul's songs sound this mature had they not been leaked? Who's to tell?
'Do You Love Her Now' is perhaps the loosest, most unhurried song of Jai's to date. Chunky bass and drunk, Dilla drums lazily thump away in the background as synths and guitars gently float in and out, Paul's unmistakable falsetto resting lightly atop this. As widely noted, his affinity for Prince takes full manifestation here, seen in everything from the cinematic, instrumental introduction to the ever-shifting vocal melodies. It's also a hazy, lovelorn take on something that the Bee Gees would make in their heyday, and it's absolutely fantastic because of this. Paul Institute signee Fabiana Palladino materialises within this smoked-out daydream as if she were a mirage, her fleeting appearance another perfectly deployed texture within Paul's sonic arsenal. What, at first, translates as Jai swept up in an impenetrably slackened drift instead reveals itself as a work of nuance and precision upon repeat listens, so very sweet and laid back that it's hard to deny.
On the literal flipside, 'He' may be the greatest thing Paul has ever put to tape. An exercise in tensile strength, the track is an elastic cord constantly pulling between the dancefloor and the bedroom showcasing a mastery of tone and structuring far advanced from anything on Bait Ones. Foreboding, rolling guitars and Jackson-esque 'He' sets the stage for some kind of panoramic contemplation on reciprocation, before a monolithic 80s dance synth that both Billy Ocean and Wham! would be proud of crashes into the mix after a minute and a half. Like a tsunami, this new groove wipes out everything in its path, though Paul fights against it. As the song plays out, he slowly wriggles himself free from this dance-floor hypnosis, gentle ambient synths now washing lightly over him.
'Let me shake this up;' as the wheels of 'He' slow to a calming stop, Paul re-emerges and bends the track at his whim once more. Yet another titanic groove destabilises the entire affair, though now the compulsions to curl up and to gyrate have become one, all elements aligned perfectly. Ever the enigma, Paul's yearning, stunning chorus of voice hangs quietly in the background, the irresistibly catchy lines restlessly changing from line to line as if to offer the listener nothing to hang on to. The track fades to nothing and Paul, once again, retreats to the darkness. Who knows when, or if, he will return. For many, it may be upsetting that neither 'Do You Love Her Now' or 'He' resemble the compelling rawness of Bait Ones, but to know that Jai Paul is undergoing metamorphosis away from the public-eye not only keeps the burning legend alive but makes it all the more vital. For now, we pray that there is even more waiting, and that pop's ghost in the machine stays with us a little longer.
'Do You Love Her Now / He' and 'Leak 04-13 (Bait Ones)' are available now via XL Recordings.