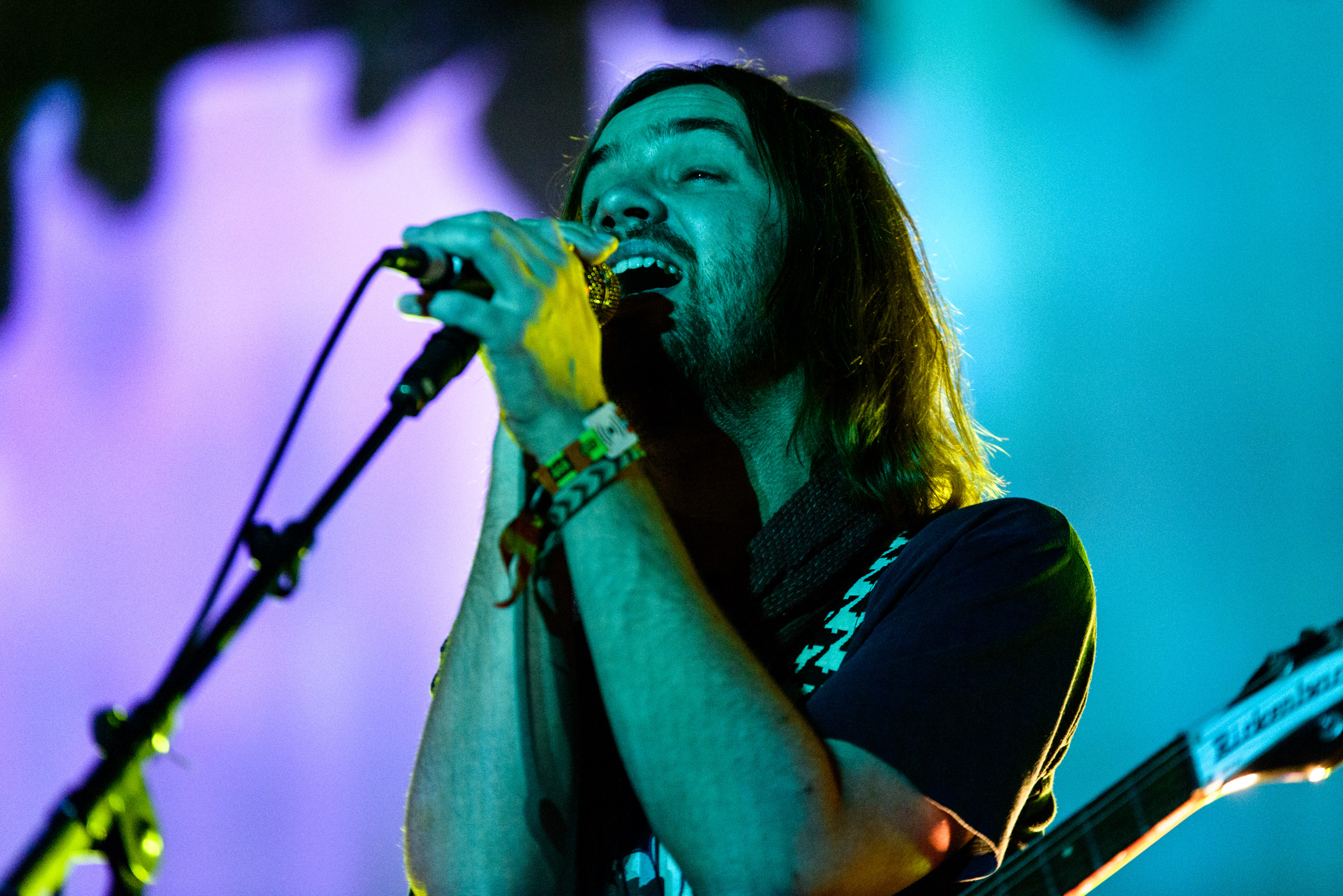 Catrin Jackson reviews Tame Impala's single 'Borderline', noticing parallels to his older music.
My first impression of Tame Impala's newest single 'Borderline' is that the predominantly relaxed aesthetic of the instrumentals, which almost merge with the mellow haze of Parker's voice, seem to clash with the melancholic core of the lyrics. This contrast transported me back to their 2015 album Currents, specifically the iconic psychedelic hit 'The Less I Know the Better'.
Whilst both hits are accompanied by the trademark electric piano and soft percussion, these merely serve as a disguise to the darker nature of the topics explored within the lyrics. This is especially true with regards to 'Borderline', which alludes to guitarist and vocalist Kevin Parker's state of uncertainty whilst being caught in a self-critical state of mind. This is further promoted through the lyrics – 'we're on the borderline dangerously far.' This same grip of despair is seen to distinctly and personally make its mark within their popular hit 'The Less I Know the Better', which depicts the all too common scenario of the one you love being in love with someone else. However, this tragic theme of loss is overshadowed at first by the memorable and mellow instrumentals that accompany, causing the hard-hitting significance of these lyrics to be somewhat lost within the captivating daze of the chilled-out acoustics. This contrast can be seen to be fitting however, since it is often in our nature to ignore or distract ourselves from tragedy in favour of happiness. This is the exact experience I gauged the first time I listened to both 'Borderline' and 'The Less I Know the Better.'
The uncertainty shown through the harrowing lyrics of 'Borderline' is strengthened by the cover photo, which depicts Kevin Parker staring into a dark abyss, displaying the core message of the song: an inability to see clearly. This message is then furthered by Parker being surrounded by two empty cups – perhaps displaying the dangers of alcoholism.
Tame Impala's 'Borderline' has succeeded in inducing a catchy and upbeat undercurrent through their iconic and uplifting instrumentals which can only be praised. This relaxed beat would be perfect for a hot summer's day at the beach, despite the cold and ultimately melancholic core of the song.
Tame Impala's 'Borderline' is available now via Modular Recordings.