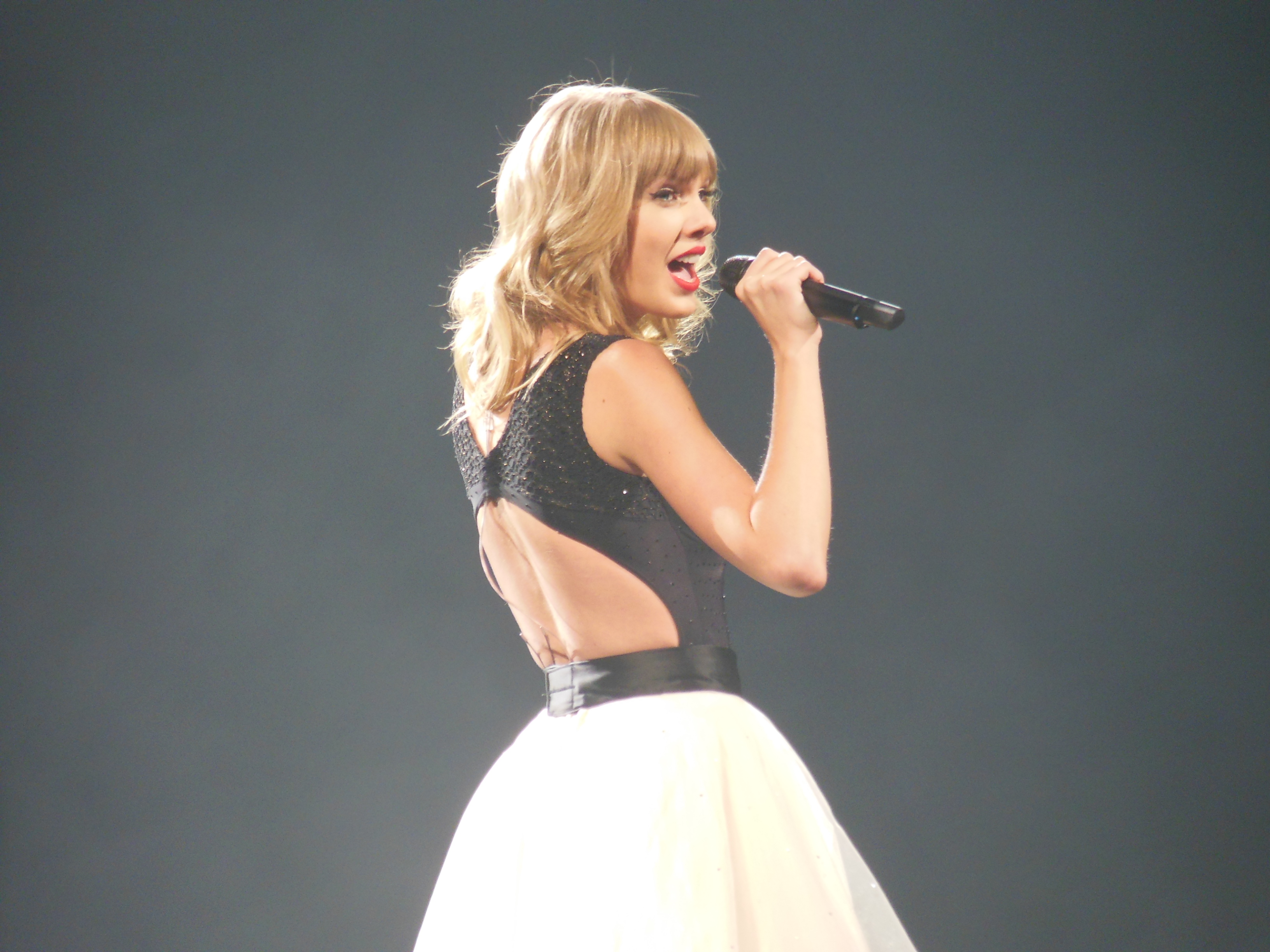 Christmas Tree Farm is an 'infectiously happy, undeniably catchy' Christmas song from Taylor Swift, Music Critic Samantha Andrews writes
As if Taylor Swift hadn't done enough this year, she rounded 2019 up with a star on top of the tree – a Christmas song. 'Christmas Tree Farm' is at heart a love song set to the ringing of festive bells and violins. But it's also infectiously happy, undeniably catchy and the perfect amount of cheesy, whimsical optimism that makes it a charming Christmas song. 
Taylor Swift is arguably at her best when she's storytelling, and that's exactly the magic that this song carries. Beginning with dramatic strings and woeful expressions of her distaste towards holiday shopping (we've all been there), her vocals echo that of Lana Del Rey's smooth melancholic sound. It is a bit odd at first, especially for a Taylor Swift, poppy Christmas song. However, with the twinkle of the music as she sings 'just like magic' and the crescendo of the violins, 'Christmas Tree Farm' emerges into a Christmas fantasy land. 
The bells carry the upbeat rhythm and fill the song with festive cheer as she sings about imagining being with her lover over the Christmas period. Whimsical and cutesy lyrics such as 'In my heart there's a Christmas tree farm where the people would come to dance under sparkling lights' are by no means eloquent or poetic, but sparkle and fill this song with such an amount of joy that only a Christmas song could get away with. Taylor Swift seems to indulge in this happiness, and it resonates out of the song – it's hard not to smile when you hear it.  
The song is cheesy, it's cliché and it's catchy, but that's what makes it so charming as a Christmas song. Taylor Swift took a cute love song and elevated it to a festive and fantastical place, a 'Christmas Tree Farm'. 
'Christmas Tree Farm' is available now via Taylor Swift